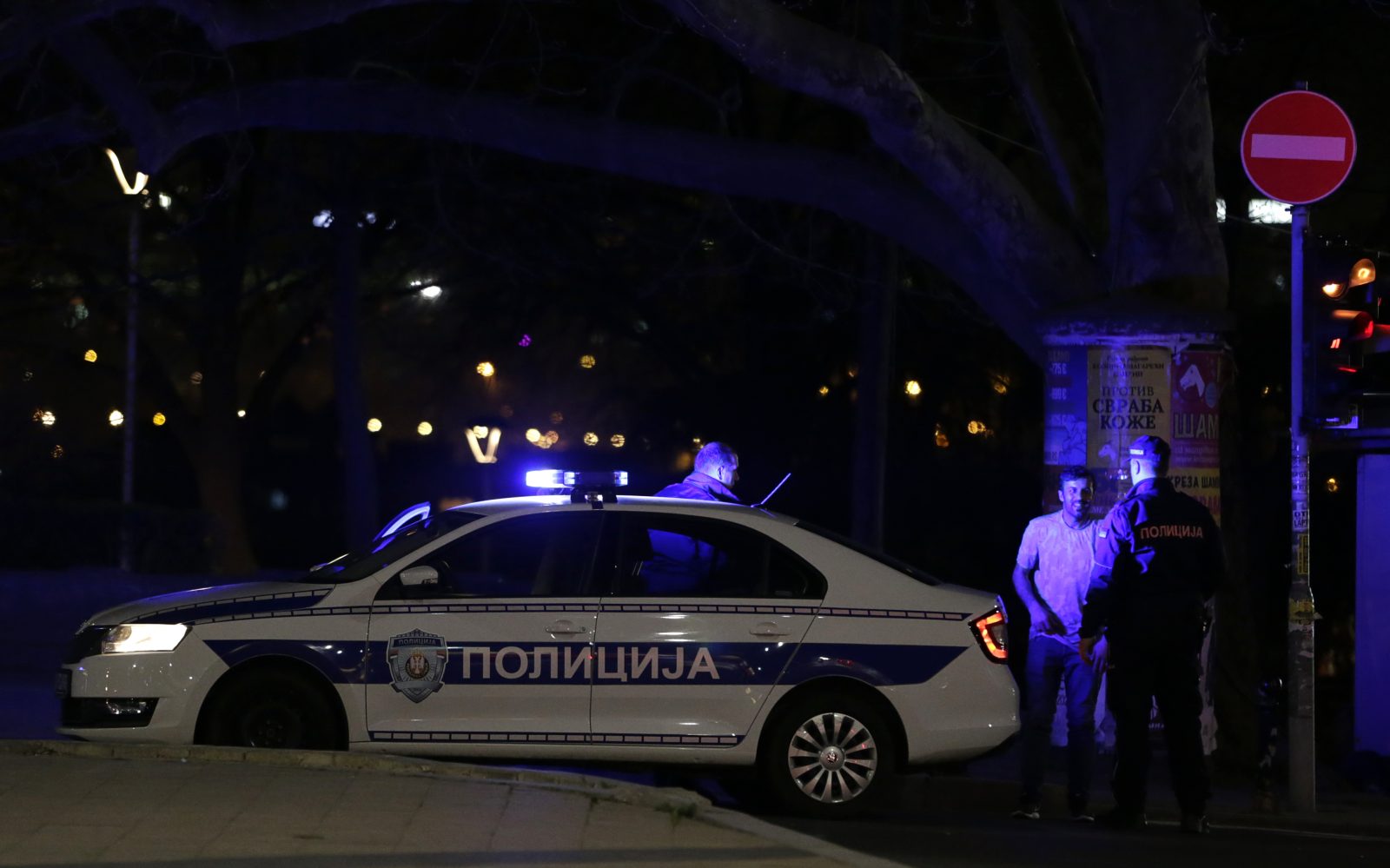 After a journalist was arrested for reporting poor conditions in a hospital, Serbia's Prime Minister has promised to withdraw a new ruling penalizing anyone releasing information about the coronavirus outbreak that is not 'authorized' by her office.
Serbian authorities have promised to withdraw a new regulation concerning the information flow about the pandemic after a journalist was arrested for reporting poor conditions in an important hospital.
Ana Lalic, who was released from custody on Thursday, was arrested on Wednesday and placed in 48-hours of police custody following publication of her article about conditions in the Clinical Centre of Vojvodina, Serbia's northern province.

Her media outlet Nova.rs published the text, "KC Vojvodina about to crack: No protection for nurses", on Wednesday. The article claimed the institution lacked basic equipment and had "chaotic working conditions at the time of the pandemic".
Lalic claimed she tried to get comments on this from hospital officials and also from the provincial secretariat for health, but none of them responded.
The hospital issued an angry press release following the article, denying her report and announcing that it had informed the prosecutor's office and the police "due to public disturbance and damage to its reputation".
Lalic was detained on the first day of the application of new rule that says all information from local institutions about the pandemic must go to central Crisis Staff in Belgrade, led by Prime Minister Ana Brnabic. This alone can can further share information with the public. The government's decision also applies to the work of the media.
"Information on health measures taken and other information related to the treatment of COVID-19 … given to the public by unauthorized persons, cannot be considered accurate and verified," the measure says, noting "the possibility of applying regulations relating to liability and legal consequences for the spread of misinformation in a state of emergency."
However, on Thursday, Brnabic said the government would withdraw the decision, blaming herself for any confusion caused.
"It is my fault that we brought in something like this and it is also my stupidity that when we brought it in, I did not explain it," Brnabic told to Radio Television of Serbia, concerning the regulation.
Only hours after Nova.rs published Lalic's article, police came to her home in Novi Sad. Her lawyer, Srdjan Kovacevic, said she was ordered to stay in Novi Sad police station for 48 hours "on suspicion that she could repeat the crime, publishing texts that cause panic and disorder".
"They searched her apartment and kept a laptop and two mobile phones – official and private. They then brought her to the police station", Kovacevic told to Nova.rs. He then said Lalic would stay in custody until her hearing.