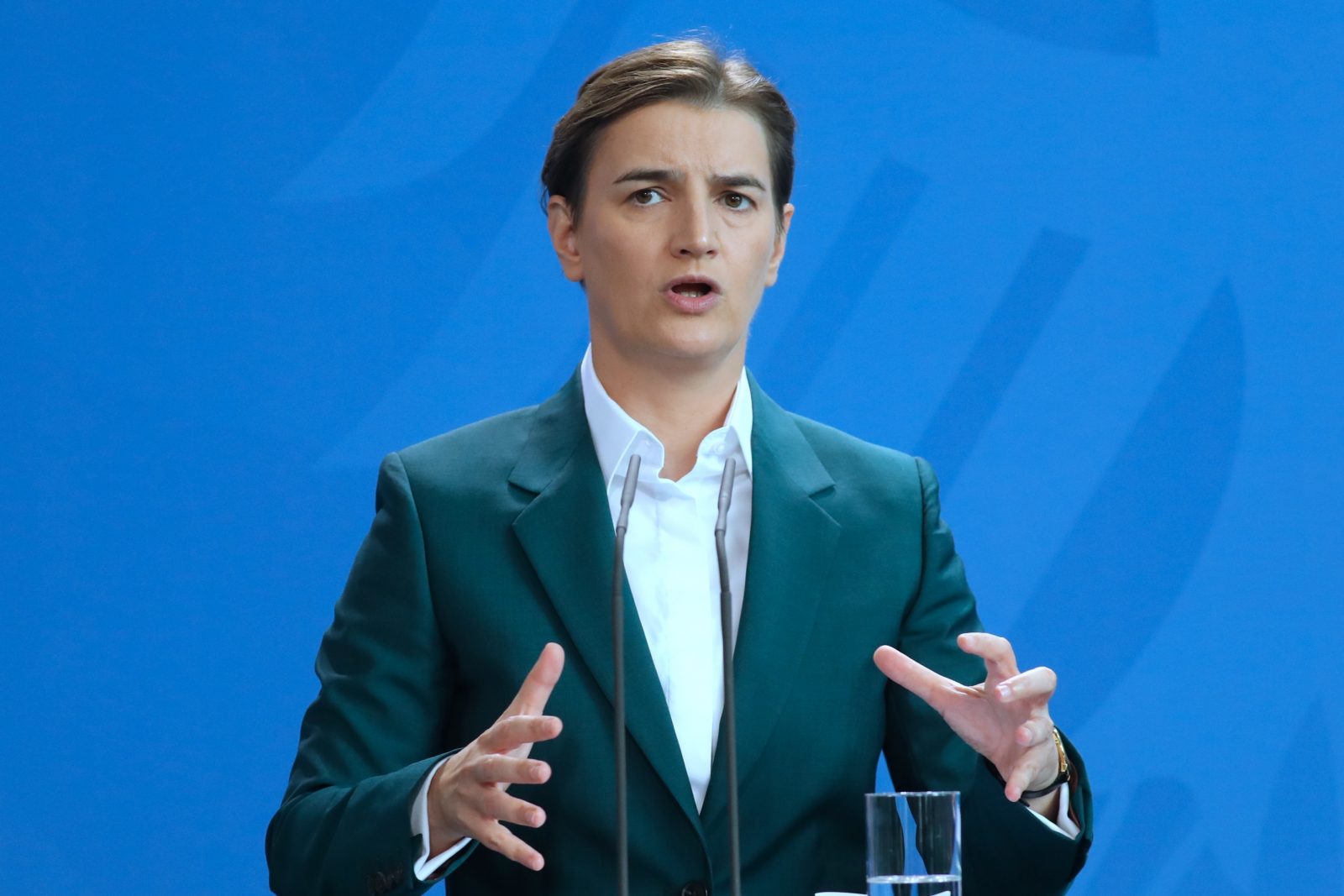 Under new rules on the flow of information about the coronavirus, local crisis headquarters or health institutions can no longer talk directly to the public but must send all their data to the national crisis staff – which will then transmit it to the public.
All local crisis headquarters and medical institutions in Serbia must send any information about the coronavirus pandemic to the central Crisis Staff led by Prime Minister Ana Brnabic – which will then inform the public about anything regarding COVID-19, the government in Belgrade has decided.
"Mayors and municipal presidents and emergency staffs of local government units are obliged to direct all information regarding the condition and consequences of COVID-19 … exclusively to the [national] Crisis Staff, which will carry out the necessary checks and take appropriate measures to inform the public in a timely and accurate manner," the decision taken on Sunday says.
"Information on health measures taken and other information related to the treatment of COVID-19 … given to the public by unauthorized persons cannot be considered accurate and verified," the government added by way of explanation, going on to warn of the "possibility of applying regulations relating to liability and legal consequences for the spread of misinformation in a state of emergency."
As a result, local crisis headquarters in Serbia may no longer inform local communities of developments directly. Media outlets on Tuesday were also notified that they will no longer can get information from local authorities directly.
Dejan Kovacevic, president of the municipality of Gornji Milanovac, told a press conference that while he understood the new rules, local government units will still hold press conferences "as needed about what they have done, and are doing, to mitigate the spread of the virus.
Some NGOs in Serbia have voiced unease with the move to control the flow of information, saying that the solution is not in line with the advice of United Nations experts, or of European Commission President Ursula von der Leyen, who has called for journalists to be allowed to work without obstacles "in order to provide citizens with access to key information".
Serbia imposed state of emergency on March 15. By April 1, 23 people had died from complications caused by COVID-19 and 900 cases of infection were confirmed in total.