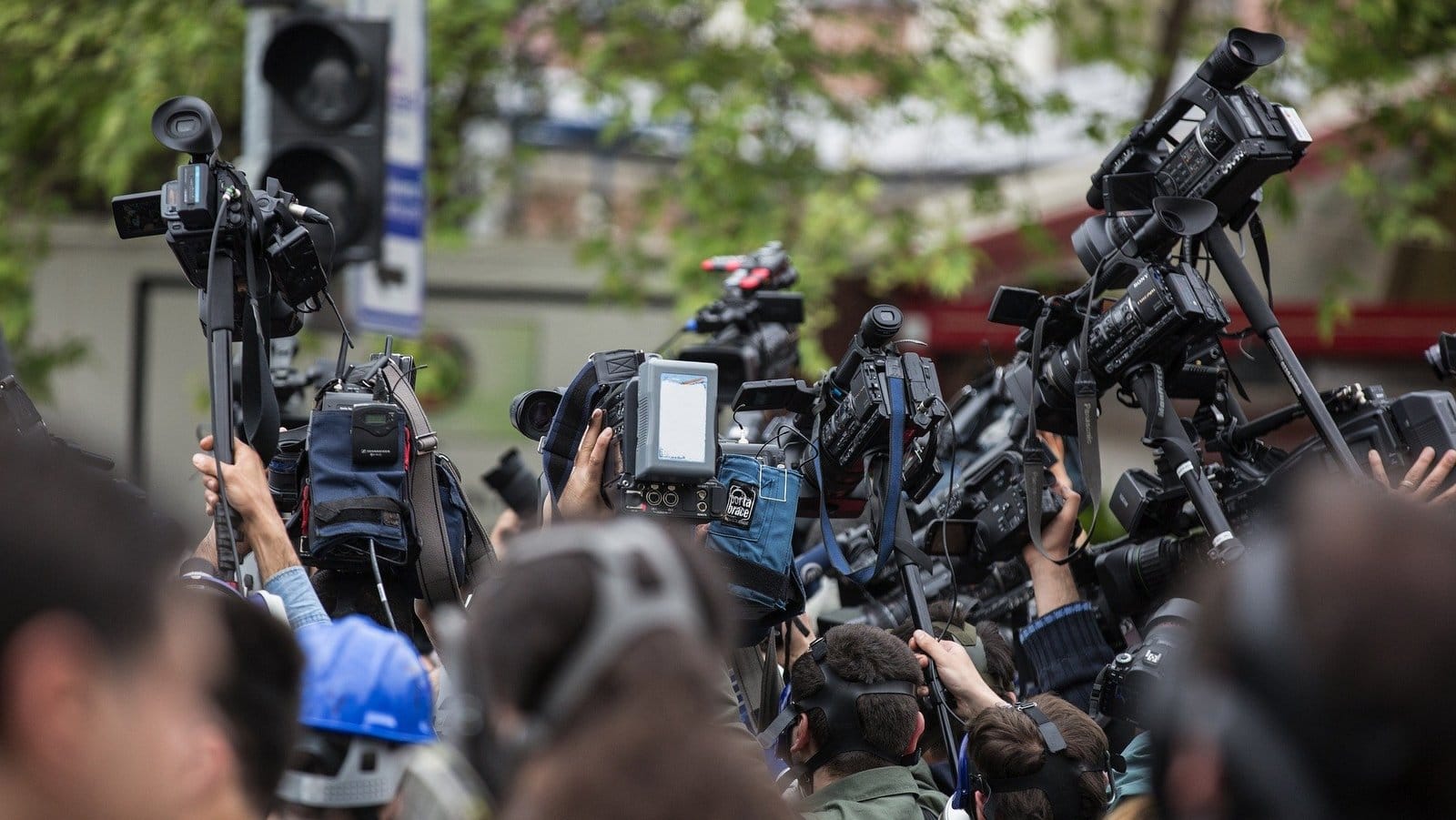 Pro-government media in Serbia on Friday launched another smear campaign against the KRIK investigative portal, accusing it of having links to a criminal gang charged with murder, torture and money laundering.
Several pro-government tabloids on Friday ran front pages linking the widely respected investigative media portal KRIK to a brutal gang whose key members have been arrested and charged with murder, torture and drug trafficking.
The tabloid Informer accused KRIK of having "fired the first bullet" at the Serbian President Aleksandar Vucic, suggesting that it had jeopardized Vucic's safety in cooperation with the gang. Another pro-government tabloid, Objektiv, called KRIK "a mafia-slaughtering" organization.
The media campaign started after KRIK on Thursday published news quoting an alleged official statement that Veljko Belivuk, a leader of the "Principi" gang gave to the prosecution.
In it, Belivuk claimed he did many favours to the current regime, including breaking up protests of taxi drivers, preventing violence at the Pride parade, and stopping chants against Vucic at football games.
Belivuk said he also met Vucic once in person and other ruling party members.
The President afterwards denied he had ever met Belivuk, saying that he was willing to go to jail and pay for his time spent there if that turned out to be true.
KRIK editor Stevan Dojcinovic said on Friday that the article he published was carefully written, emphasizing that Belivuk could not be completely trusted, but that his allegations coincided with some things that were known in the past.
"We knew that this criminal group had strong connections in the police and politics, we knew that the government controlled the stands at the Partizan FC stadium through the Belivuk group, we knew about some things before," Dojcinovic said, adding that they had not published all of Belivuk's claims but only key matters of public interest.
"They called me personally and KRIK many names, but I have never seen such a sick and brutal statement, which shows that they are in great fear," Dojcinovic added of his media assailants.
The gang's connections to state officials, including a former senior police official and the current general secretary of the Progressive Party-led government, are documented.
Some members of the group formed part of the security detail at President Vucic's inauguration in 2017, where they were caught on camera manhandling journalists.
Vucic's 23- year-old son, Danilo, was photographed several times with various gang members. A KRIK journalist, Bojana Pavlovic, had her phone snatched away, to which police did not intervene, after she pictured the President's son with members of the gang in June 2020.
However, after the arrest of Belivuk's group in February, pro-government tabloids started publishing hostile stories about the gang along with material leaked from the police investigation.
Smear campaigns against KRIK and connecting it with members of the gang are also not new. Pro-government media in March this year also linked KRIK with Belivuk's group, although KRIK, among some other Serbian investigative media, was the only one publishing stories about him and his gang.
KRIK is a non-profit organisation that for years has been engaged in exposing crime and corruption and has received many awards for its work.
It is part of the Organized Crime and Corruption Reporting Project, OCCRP, an international non-profit organisation that is a consortium of investigative centers and independent media in 20 countries around the world.