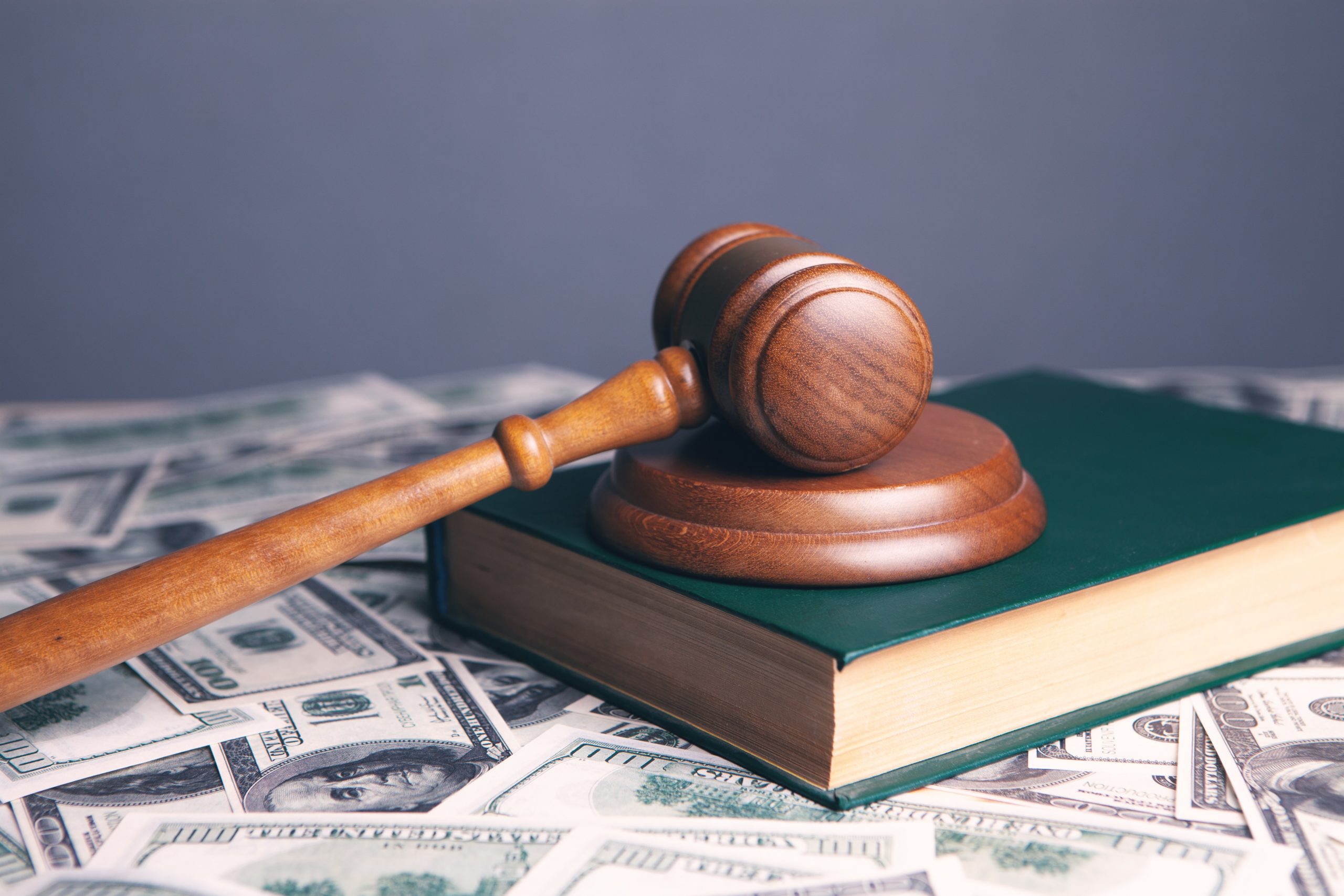 There has been an increase in so-called SLAPP lawsuits launched by Serbian officials and public figures seeking to curb scrutiny by muzzling independent media and rights campaigners, says a new report.
Between 2010 and 2020 in Serbia, at least 26 civil lawsuits were brought against journalists, media outlets, civil society organisations and activists as a result of their efforts to monitor rights violations, says a report published on Wednesday by international human rights group Article 19, the ABA Centre for Human Rights, and the Independent Journalists' Association of Serbia, NUNS.
The lawsuits included defamation cases against publications and the authors of articles and social media posts that exposed or criticised the apparent misuse of public funds and official malfeasance. More than half of these cases were brought between 2018 and 2020.
Such legal actions – so-called strategic lawsuits against public participation or SLAPPs – are brought to harass or subdue an adversary and prevent the exercise of fundamental rights, the report says.
Those targeted by costly civil lawsuits are often ill-equipped to defend themselves, while the danger of being confronted with damages and liability for defamation creates a chilling effect and prevents them from reporting on matters of public concern, according to the report.
Most of the 22 lawsuits analysed in the report were brought against journalists and media organisations, while four cases were brought against environmental activists and organisations, and one case against a non-governmental organisation which revealed apparent connections between a public official and war crimes.
"Journalists, media outlets and activists are facing abusive lawsuits [SLAPPs] for investigating corruption or exposing abuses of power and links between political elites and criminal groups. In light of the upcoming parliamentary elections in April, it is crucial that politicians acknowledge the dire consequences of legal harassment against journalists and openly denounce any attempt to impede their work," Roberta Taveri, programme officer at Article 19, told BIRN.
"Both national and international actors in Serbia must play a crucial role to stop the curb of SLAPPs against independent media and enact a comprehensive system to discourage such abusive lawsuits to be initiated. We call for the alignment of key national laws' provisions with international freedom of expression standards and for the judiciary to apply these standards in their rulings," Taveri added.
The report shows that the majority of cases were initiated by a small number of politicians and high-level public officials in an individual capacity. These individuals also brought multiple cases against different journalists and activists.
At the same time, Serbian courts failed to apply international and regional standards that require that public officials must tolerate a greater level of criticism and intrusion into their rights due to their official positions, according to the reports.
Serbia's Media Law and Law on Contracts and Torts allow people to sue to defend themselves from attacks on their honour or trustworthiness, but these terms can be interpreted flexibly to suit the authorities' needs, including in order to prevent criticism, the report claims.
It argues that Serbian courts allow individuals to sue for reputational damage if they are subjected to "offensive speech", even if no actual harm was done to their reputation.
"In cases of public officials and figures, the courts give decisive weight to alleged mental anguish caused to the plaintiff even if the actual harm to their reputation is unsubstantiated," the report says.
"When assessing reputational harm, Serbian courts often fail to require plaintiffs to demonstrate both the falsity of the impugned statement and that it caused harm to their reputation. Often, the courts are satisfied that the statement simply caused mental distress to the plaintiff," it adds.
The research also shows that in several cases, plaintiffs filed multiple suits against the same media or campaigners over several stories on the same topic, requiring them to engage in lengthy, extensive and costly litigation.
For instance, in 2018, Nenad Popovic, then Minister for Innovation and Technology, filed four defamation lawsuits under the Media Law against the Crime and Corruption Reporting Network, KRIK, in response to a 2018 article entitled 'Serbian Citizens in Paradise Papers'.
KRIK published four articles with factual information such as Popovic's business dealings, offshore assets and partnerships contained in the so-called Paradise Papers leak of information about the offshore holdings of politicians and others.
Popovic accused KRIK of publishing politically motivated, unsubstantiated articles. He filed four lawsuits, one per article, asking for one million dinars (about 8,500 euros) to compensate for the damage to his reputation caused by each of them.
Although all four lawsuits were filed in the same court, arising from the same set of facts and involving the same legal issues, the proceedings were not consolidated.
Even where defamation cases are ultimately dismissed – either in the first instance or appeal – journalists, the media and activists have to invest time and resources into their legal defence, the report explains.
The proceedings typically stretch over a long period of time – for instance, at least five completed cases were in the courts for five or more years.
In the cases reviewed for the report, journalists and human rights defenders have been required to pay between 850 and 4,657 euros in compensation.
If they lose, they are also responsible for the plaintiff's legal fees, which cost an average of 204 to 510 euros. These are considerable amounts because the average monthly salary in Serbia is about 510 euros.
The amount of damages might not be a prohibitive amount for large media organisations, but it represents a substantial cost to small independent media organisations, and it is even more burdensome for activists and freelance journalists, the report says.
Many defendants are often unable to continue to carry out their work at the same rate due to the time and resources that they have to devote to the proceedings, it adds.
On the positive side, the report finds that Serbian legislation provides some specific safeguards against violations of the right to freedom of expression in defamation cases brought against the media.
For instance, the Media Law sets a shorter statute of limitation in cases against the media (six months from the date of the publication) compared to other civil law cases (three years from the time of alleged offence).
The Media Law also puts the burden of proof on plaintiffs who have to prove that defendants caused harm to their reputation, and that this has resulted in material or non-material damage.