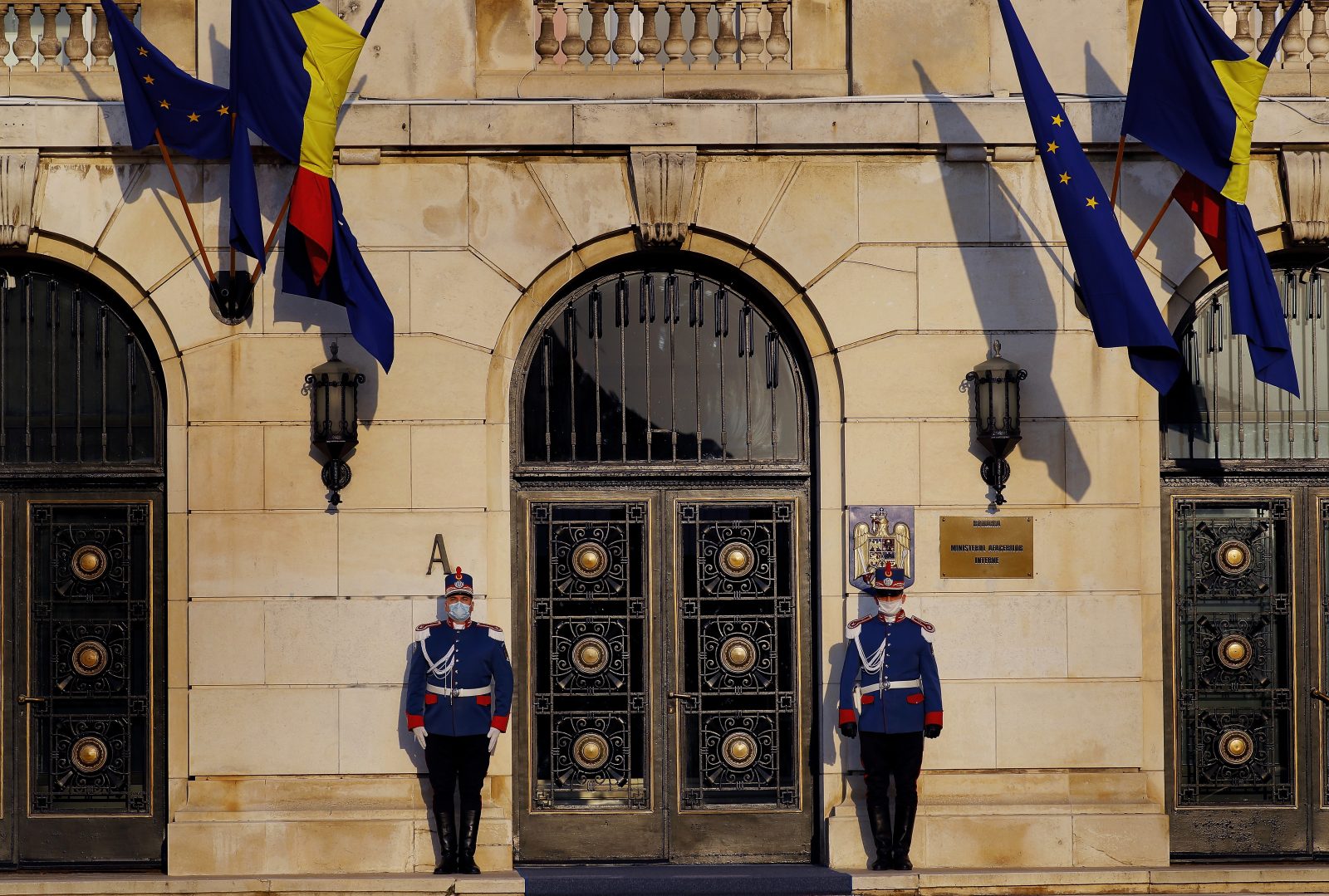 Campaigners are warning that media freedom could be curbed in Romania by state-of-emergency provisions that allow the shutdown of websites that publish fake news and exempt the authorities from answering urgent inquiries from journalists.
The Centre for Independent Journalism, CJI, an NGO that promotes media freedom and good practices in journalism, has raised concern that provisions enacted as part of the state of emergency to combat the spread of the coronavirus in Romania could hamper journalists' ability to inform the public.
"The most worrying aspect of all this is, from my perspective, the limitations to the access to information of public interest," Cristina Lupu, executive director of the CJI, told BIRN.
"The lack of transparency of the authorities is a very bad sign and the biggest problem our media is confronting now," said Lupu, adding that this has negative consequences for the public "who don't have access to information on time".
Romania's President Klaus Iohannis declared a state of emergency across the country on March 16.
The measure, which will be in force for 30 days and can be extended with the approval of parliament, has raised concerns that it might be used to keep information secret.
One of its provisions gives the government power to remove from the public arena information considered to be false, a prerogative that authorities have used in at least three time since March 16.
Although the news sites and articles that were targeted were clearly false, the Organization for Security and Co-operation in Europe, OSCE, warned on Monday about the emergency powers "the removal of reports and entire websites, without providing appeal or redress mechanisms".
"I share the preoccupation of the Romanian authorities to combat the dissemination of false information related to the health crisis," the OSCE's media freedom representative, Harlem Desir, said in a statement.
"However, at the same time, I want to recall the importance of ensuring the free flow of information, which is a key component for providing the public with information on the vital measures needed to contain the virus, as well as the respect for the right of the media to report on the pandemic and governmental policies," he added.
The OSCE warned of the risk posed by the fact that the government can decide what is fake news and what is legitimate reporting, and that the special extended powers granted under the state of emergency could be used to unduly restrict the work of journalists.
The CJI has started a project called The Newsroom Diary to allow journalists to air "frustrations" about working under the state of emergency.
The lack of responses from official institutions is one of the most common challenges reported in the diary, which is published daily on the CIJ Facebook page. The time in which institutions are obliged to answer requests from journalists has doubled under the state of emergency.