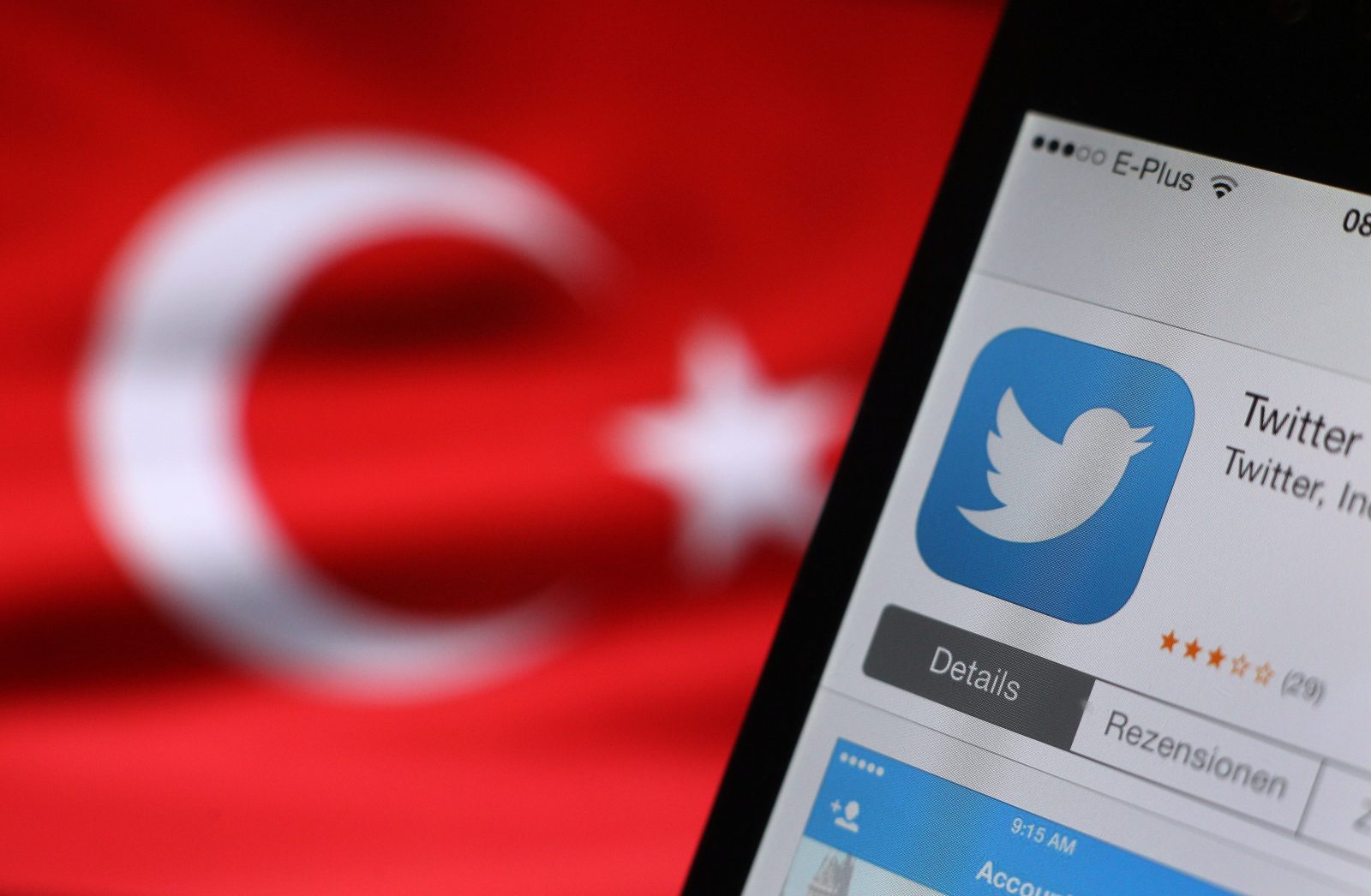 New transparency report from Twitter covering the first half of 2020 says Turkey remained a world leader in terms of its attempts to censor the social media giant in several categories.
Social media giant Twitter's transparency report for the first six months of 2020 said Turkey continued to lead the world in terms of Twitter censorship in many categories, including the highest number of third-party takedown requests, court orders and accounts and tweets withheld.
Turkey had the highest number of combined requests including court orders and other legal demands, with 45,776 requests. It was followed by Japan and Russia, which made 45,776 and 30,436 requests respectively.
Turkey also at the top of the list when it comes to the number of court orders it sent to Twitter. It sent 6,513 such requests in the first half of 2020. Russia followed far behind with 2,972.
In other legal demands categories, meaning non-court order requests, Turkey again topped the list with 39,263 requests made in the first half of 2020, followed by Japan, which made 38,814 requests, followed in third place by Russia, which submitted 27,464 such requests.
Turkey also sent 347 information requests to Twitter, which did not comply any of them.
Turkey remains in number one place for the total number of accounts specified for closure/action under court orders and other legal demands. It specified 99,840 accounts for closure or other actions, followed by Indonesia, which sought action on 74,660 accounts. Japan came third, with 47,472 accounts.
In terms of accounts withheld by Twitter, Turkey again had the highest number globally with 2,501 withheld accounts, followed by Russia with 340 and India with 238.
In terms of tweets withheld by Twitter, Turkey was also number one globally, responsible for 12,135 of the total of 28,542 tweets withheld in that period. Some 42 per cent of all tweets withheld globally were from Turkey.
According to the Twitter report, 58 accounts of verified journalists and news outlets from around the world were subject to 333 legal demands in the period in consideration. Most of these legal demands originated either from India, 149, or from Turkey, 142 – together making them responsible for 291 of the 333 legal demands.
While Turkey leads in terms of Twitter censorship, and made the highest number of requests in several categories, it now aims to expand its control over social media companies with a new digital law.
Social media companies were already fined twice by Turkey for defying a new law on appointing official representatives to the country.
Experts fear that if it does appoint an official representative to Turkey, as demanded, Twitter will have to respond more often to official demands.
"The removal of content rate [based on Turkey's requests] was [only] 0.33 per cent for the first six months of 2020. Turkey wants Twitter to come to the country [in terms of a representative] for this reason," Yaman Akdeniz, a Turkish digital rights activist wrote on Twitter on Wednesday.
"Coming to Turkey will result with Twitter becoming complicit in rights violations and would be against the current approach and policy adopted by Twitter regarding demands from Turkey," Akdeniz added.
So far, only YouTube and Russia's VK social media platform have appointed legal representatives to Turkey. Facebook, which also owns Instagram and WhatsApp, has said it will not appoint a representative while Twitter is still undecided on the matter.