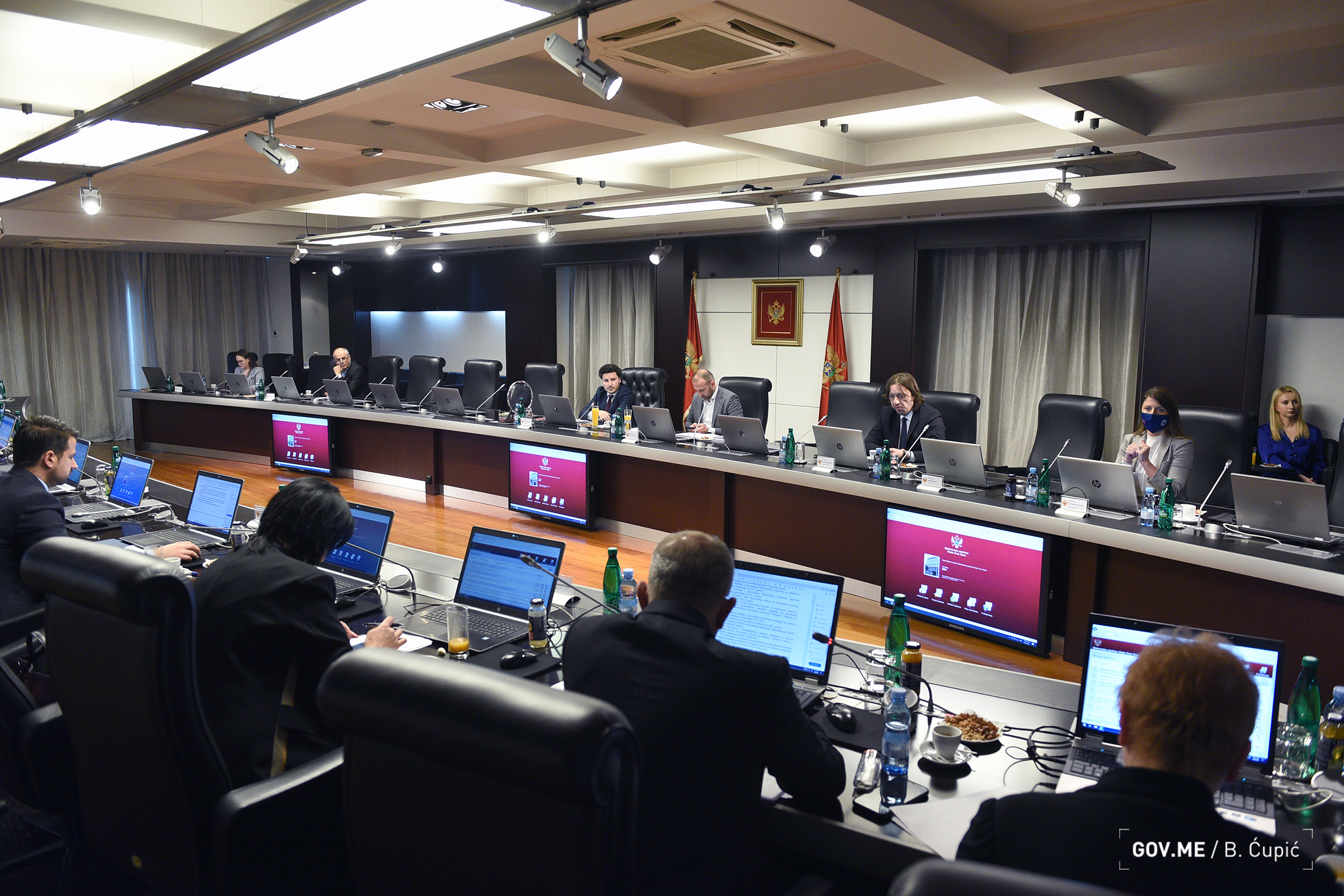 More than five weeks after Montenegro joined EU sanctions on the Kremlin over the war in Ukraine, the government has finally suspended broadcasts by Russian Today and Sputnik.
Montenegro's government on Friday finally suspended the broadcasting of Russian Today and Sputnik in line with European Union sanctions on Russia related to its war on Ukraine.
The government adopted the measures on Friday, more than five weeks after it joined EU sanctions on Moscow on March 1.
Deputy Prime Minister Dritan Abazovic said the move covers a wide package of restrictions on Russian officials, banks, companies and media.
"I am satisfied with the government's decision, as the majority of ministers understood that it was important for the state. Those measures will have an economic impact," Abazovic told the media. "If we reduced everything to economic logic, we would have a dilemma. But this is political logic," he added.
In supporting EU sanctions, the would-be EU member committed itself to ban on Russian overflight of its airspace and access to its airports. It also banned transactions with the Russian Central Bank and joined the SWIFT ban on seven Russian banks.
On March 2, the EU suspended the broadcasting of Sputnik and Russia Today in all member states, accusing the outlets of spreading disinformation and manipulating information about Russia's war on Ukraine.
The Podgorica government has now suspended all broadcasting licenses or approvals for Russian sponsored media, prohibiting broadcasting by any means, such as cable, satellite, IP-TV, internet service providers, internet video-sharing platforms or applications.
Only seven of the 12 government ministers reportedly supported the measures, reflecting deep East-West divisions in the country.
Minister of Agriculture Aleksandar Stijovic abstained from voting while Prime Minister Zdravko Krivokapic was absent in Greece. Minister of Education, Science, Culture and Sport Vesna Bratic, Health Minister Jelena Borovinic Bojovic and Minister of Ecology, Spatial Planning and Urbanism Ratko Mitrovic were also absent.
On Friday the US ambassador in Podgorica, Judy Rising Reinke, welcomed the government's decision.
"It's important to see a friend, partner and ally join EU sanctions, which are designed to undercut Russia's ability to fund its inhumane, unjustified and unprovoked war on the people of Ukraine," Reinke posted on Twitter.
But one of the leaders of the largest bloc in the ruling coalition, the pro-Russian Democratic Front's Milan Knezevic, said the measures will damage the economy.
The Minister of Finance and Social Care, Milojko Spajic, said tourist income would drop due to the measures. "Every year around 23 per cent of tourists who come [here] are from Russia and Ukraine," Spajic told television Vijesti.
Opinion in Montenegro is divided about Russia and its invasion of Ukraine. The country's large ethnic Serbian community is traditionally sympathetic to Russia, while other communities are far less so. The smallest bloc in the government, Black on White, supports the EU sanctions, but the largest bloc, the Democratic Front, opposes them.