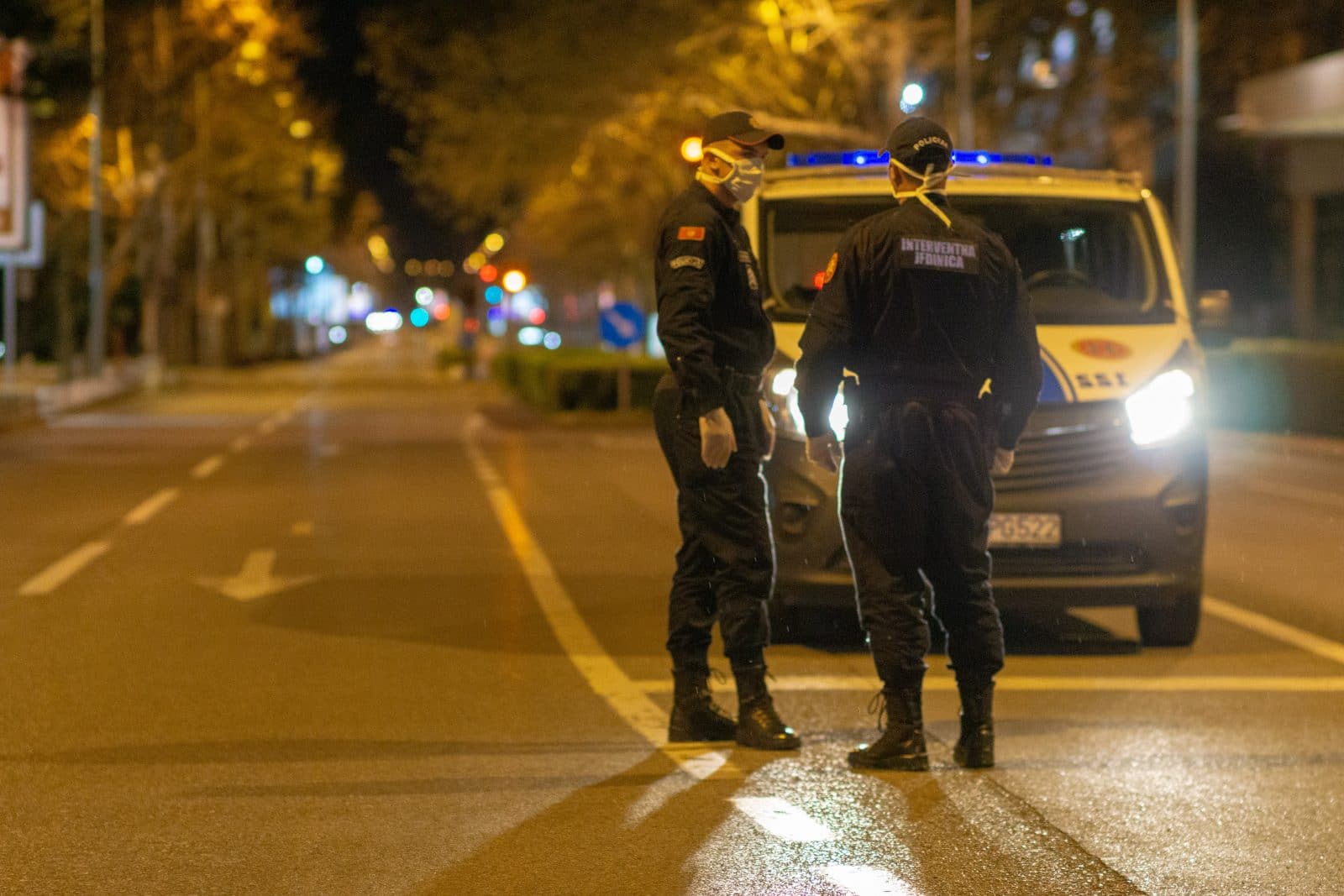 Police have arrested a medical staffer for publishing a list of the names of citizens who have tested positive for COVID-19.
Montenegro's Prosecutor's Office said the medical staffer in the Health Centre in the capital Podgorica, known only by the initials M.R., had been arrested by police for the crime of unauthorized collection and use of personal information.
"As an official, he is in charge of publishing information on COVID-19 patients through the IDO system, which he forwarded via Viber to other persons who, although his colleagues, are not authorized to dispose of this information," the Prosecution said in a press release.
After the list of names of infected people and their ID numbers was published on Friday, the Montenegrin government demanded an investigation, which the Prosecutor's Office led.
Civil society organizations and opposition parties also agreed that publishing the names of infected patients on social media violated their basic human rights and could lead to serious consequences. "We have to respect people's privacy and stop the stigmatization of infected citizens," the Civic Alliance, an NGO, said.
That was not the first time patients' rights in Montenegro were violated in this way. On March 18, the identities of coronavirus patients were published by social media users and the photos of one patient and her family were also posted online.
On March 22, the government itself published the names of people who had been ordered to self-isolate, arguing that some of them had not respected the order.
The government said it had received the consent of the Agency for Personal Data Protection for this, and had decided that the lives and health of Montenegrin citizens came first. Despite concerns voiced by opposition parties and civil society groups, the government has continued to publish such lists.
There have been 248 confirmed novel coronavirus cases in the country of some 630,000 people so far, two of whom have died.