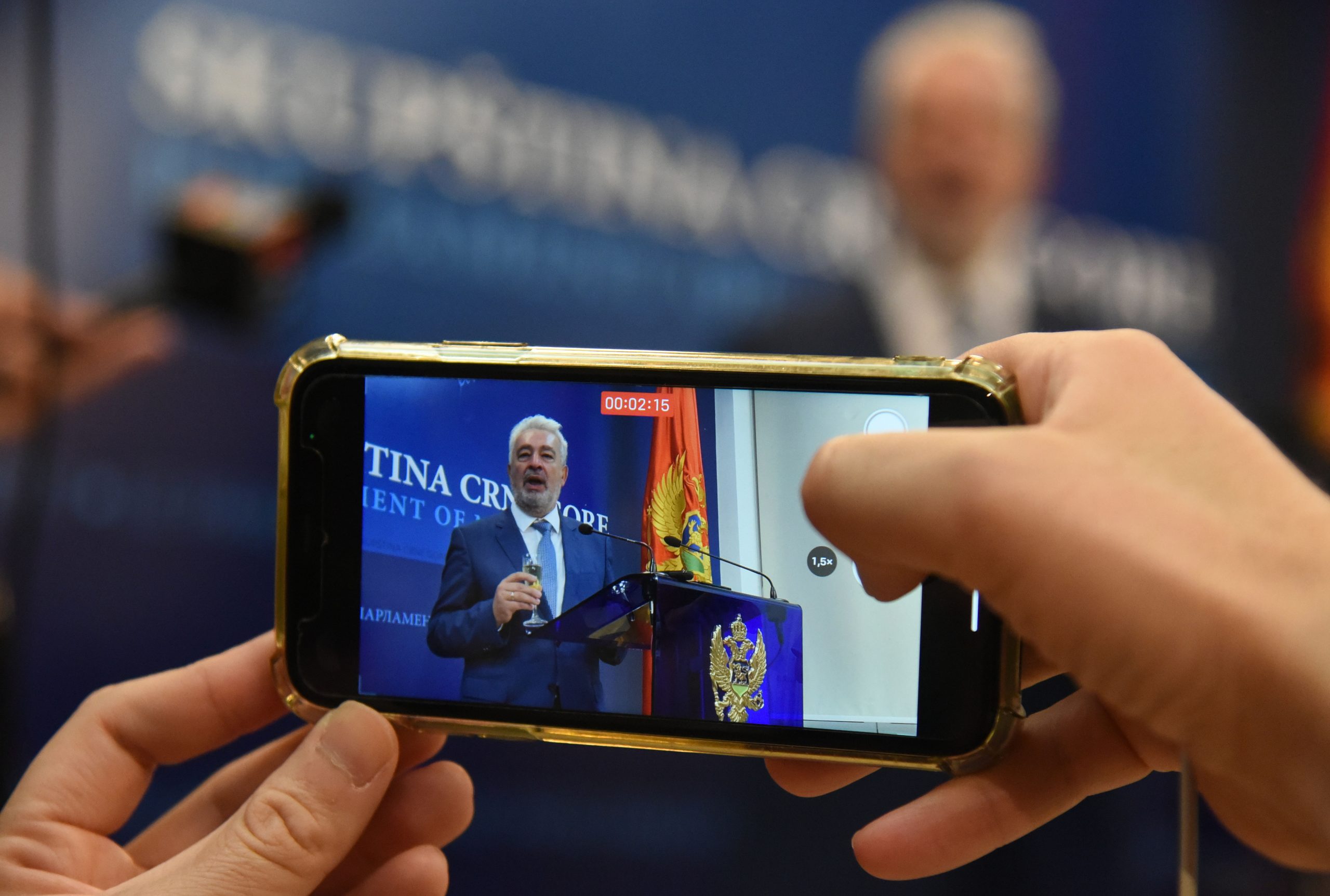 A group of media organisations has called on the new government in Podgorica to carry out the reforms needed to rebuild and maintain true media freedom in the country.
A group of media organisations has called on the new Montenegrin government to commit to reforms that will build and maintain media freedom.
Media Freedom Rapid Response, MFRR, the Southeast Europe Media Organization, SEEMO, and their partners published a report on Wednesday, demnanding protection of media freedom in Montenegro.
"It will take sustained and concerted efforts by Prime Minister Zdravko Krivokapic to improve protections for media freedom and the rule of law. They must devote particular attention to addressing the myriad problems faced by journalists and media workers in Montenegro," said iNik Williams, coordinator at the European Centre for Press and Media Freedom, ECPMF, in a press release.
In parliamentary elections held on August 30, three opposition blocs won a slender majority of 41 of the 81 seats in parliament, ousting the long-ruling Democratic Party of Socialists, DPS. After the election, on December 4, new Prime Minister Krivokapic, among other things, promised his government would restore and protect media freedom.
In the report, MFRR called for an end to impunity for crimes against journalists and media workers by ensuring police and prosecutors investigate all attacks and threats and bring perpetrators to justice.
It also called for establishing shared standards and principles for the regulation of the media market to encourage a fair playing field.
The report warned about the current ownership concentration of much of the media, saying management of state support funds and public advertising had been paired with a ruthless campaign against independent media.
The media organisations pointed to the prison sentence issued to the well-known investigative journalist Jovo Martinovic, calling it an attack on journalism. In a second-instance verdict, the court found him guilty of mediation in drug trafficking; he insisted he only met criminals for the purpose of his investigation.
"The new government should continue reform of the public broadcaster. It should start reforming journalistic source protection and, generally, ensure that all new or amended media laws are drafted in line with international standards and best practice on media freedom and pluralism," the report said.
In its 2020 progress report on the candidate country, the European Commission noted a lack of media freedom in Montenegro, stressing that important old cases of attacks on journalists remained unresolved. The Commission warned also of the polarization of the media scene and of weak self-regulatory mechanisms.
"Concerns also remain about national public broadcaster RTCG's editorial independence and professional standards," the progress report said.