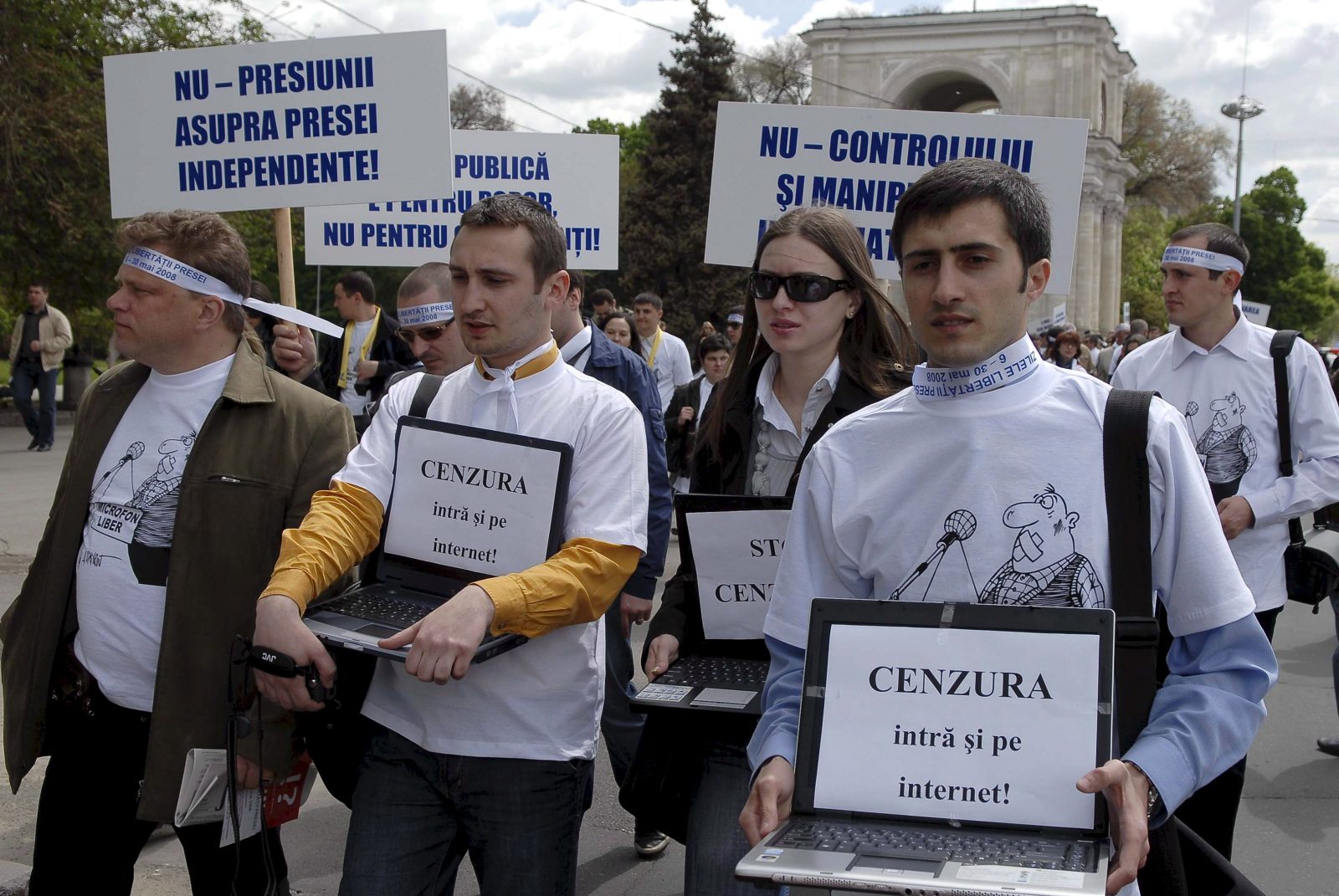 A joint petition signed by several NGOs has protested over the government's poor communications and restricted information about the scale of the coronavirus crisis in Moldova.
Media NGOs in Moldova signed a common protest on Sunday, accusing the authorities of lacking transparency about the scale of the coronavirus pandemic in the country.
"Non-governmental organisations in the media ask the state authorities and institutions to ensure correct and professional collaboration with media institutions, refraining from unfounded accusations and insinuations against journalists who request public interest information to inform objectively and completely," the petition signed by eight media NGOs says.
It comes after two cases of infected doctors from different hospitals were reported on March 19 and March 22. The authorities did not confirm them in the first phase, however. Only media outlets reported about them.
The authorities have also avoided giving out precise data on medical supply stocks and specific numbers related to the pandemic.
"They have blamed the press for criticism but, in fact, they do not offer complete information about the epidemiological crisis … The Prime Minister and President have responded harshly to reactions of media outlets who were trying to find out more information," Cornelia Cozonac, director of the Centre for Investigative Journalism in Moldova, told BIRN.
She said journalists are forbidden to ask live questions during press briefings on the pandemic, and even those who are allowed to ask written questions do not get straight answers.
"It is not normal in this crisis. The authorities need to be much more open because they are asking citizens to cooperate as well. We, as journalists, want the authorities to be responsible, and to provide as accurate information as possible and to answer journalists' questions to better inform the citizens," she added.
Moldovan media have called on the authorities to at least organise video conferences with free Q&A sessions. No response has come as yet to this suggestion.
On March 19, the authorities opened a free online platform to present the numbers of infected cases in every district of the country, but on Monday, after the technical suspension of the website, it required a user and password.
President Igor Dodon on Monday at a press briefing accused some media of trying to "make a show" about the public health situation in Moldova.
"For some media sources that lately are trying to speculate and get things out of context – when I said there are 2,000 places ready [in hospitals], then that means there are that many. When we said that there are only 500 [ventilator] machines in Chisinau, someone tried to interpret that as are only 500 [bed] places. It is not correct. Of 94 [coronavirus] cases, only two needed these devices," he said.
Both Dodon and Prime Minister Ion Chicu and his communication team have repeatedly accused the media of not properly informing the population.
However, on March 16, when an entire village was put under quarantine after the authorities held elections in the Hincesti district, amid the pandemic, the media only found that out by itself.