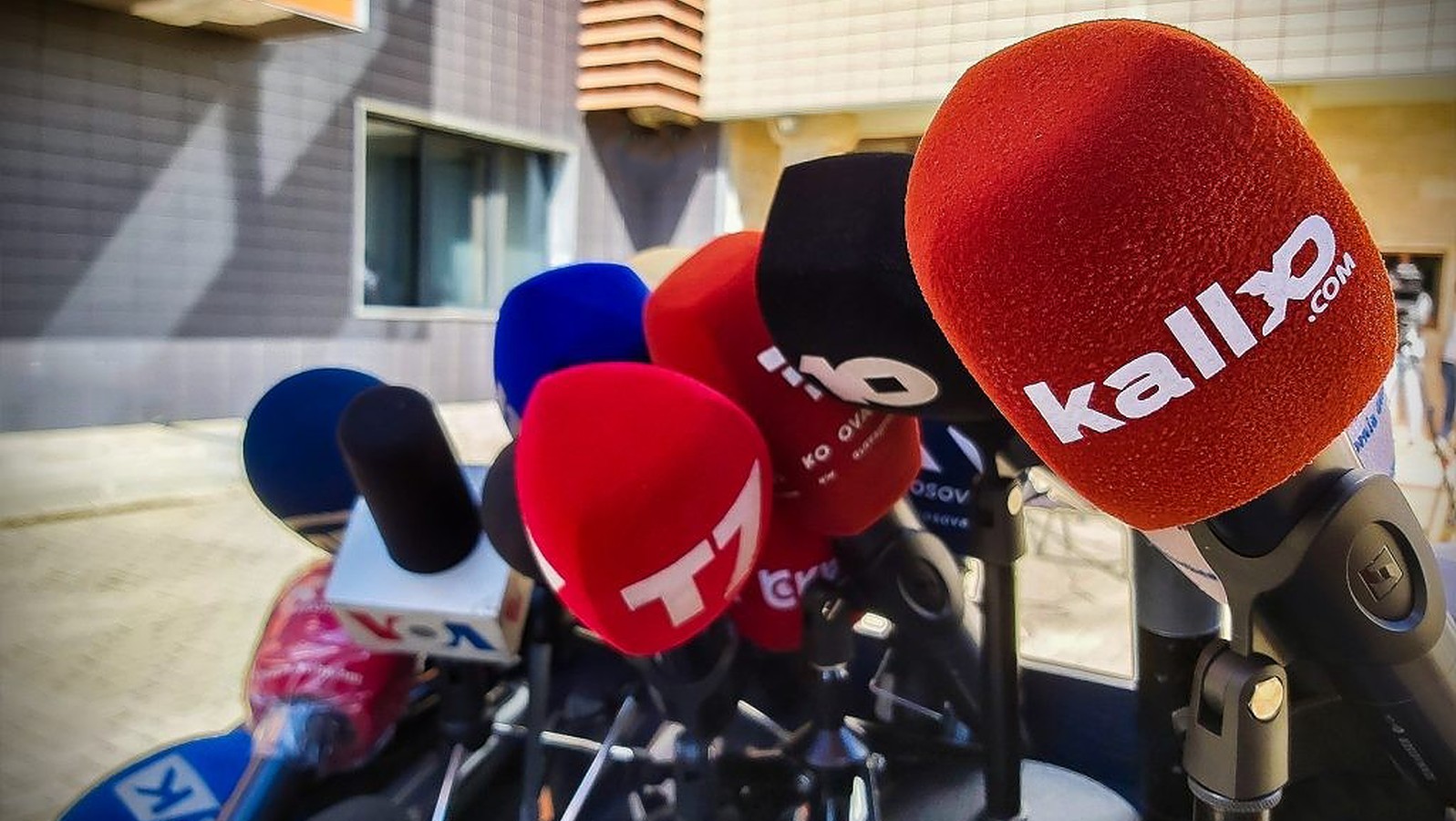 Ruling party MP's call for tighter government regulation of media, especially online portals, draws criticism from press unions as threat to media freedom.
Media unions in Kosovo have criticised ruling Vetevendosje party MP Fitore Pacolli after, on Thursday, she urged the government to take measures to identify investments in the media, which, according to her, are being used for business and public blackmail.
"Recent years have seen large private investments in the media through which the possibility of interference and influence was created in some major and online media, that are being used for business purposes and political blackmail," she claimed. 
"The Assembly and the government must … take measures and understand what is happening with the operations of the media, their transparency and their ownership," Pacolli told the Assembly.
After making the statement, the Association of Journalists of Kosovo and the Kosovo Press Council expressed serious concern.
"The open call of MP Pacolli for the direct intervention of the government to control the media is unacceptable for the AGK and the KMShK, and represents a danger to freedom of the media in the country," their statement said.
They emphasized that any attempt by the government to exercise control over the media would be an unacceptable attempt to interfere in their work, and a serious threat by the government to the media.
Another media organization, Safe Journalists, also condemned the statement of MP Pacolli, calling talk of government control of the media a threat to freedom of expression and democracy.
"MP Pacolli's open call for direct intervention by the government to control the media is unacceptable as it is also … a danger to freedom of speech and democracy," it said.
After numerous similar reactions from organizations and civil society, MP Pacolli defended her statement by distributing part of the recent resolution of the European Parliament approved on July 6, 2022, which states that the media environment in Kosovo has been "distorted" in recent years.
"The media environment has been distorted in recent years, with large-scale investments leading to increased private sector influence over mainstream media and online media that are often used for commercial and political blackmail; [the resolution] reiterates the need to guarantee the transparency of the media, including media ownership," the paragraph that Pacolli shared on Facebook said.
The code of ethics for the print media in Kosovo is a self-regulatory instrument, which the print media, including portals, must respect.
Supervision of the code for possible violations is carried out by a self-regulatory body made up of editors-in-chief and editors of the member media of this body.
The print media commission consists of the media themselves. Televisions and radio stations are regulated by the law on the independent media. The government is expected to declare its view of the statements of the Vetëvendosje MP Pacolli on July 15 at a session of the Assembly.