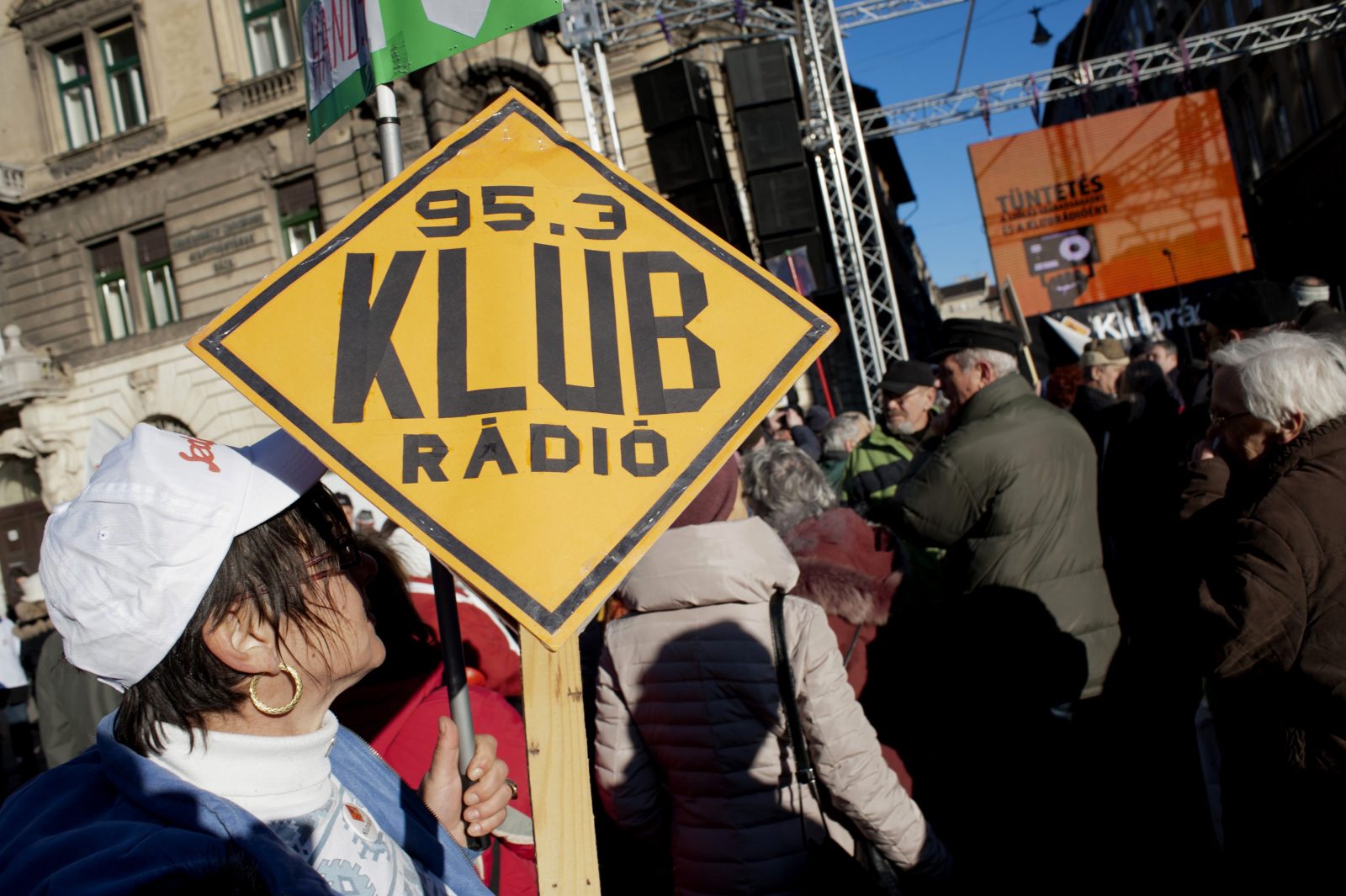 Klubradio, Hungary's last independent radio broadcaster, will be forced online as a court upholds the government-controlled Media Council's decision not to renew its licence.
Hungary's last independent radio broadcaster Klubradio lost its battle to stay on the air on Tuesday, as the Metropolitan Court of Budapest confirmed the decision of the government-controlled Media Council not to renew its licence, meaning the radio will be forced to move online from February 14.
The move is seen as the latest step to curb critical voices in the Hungarian media by the autocratic government of Viktor Orban, which since coming to power in 2010 has set about co-opting or killing off critical media outlets, shrewdly concealing most as neutral business decisions. This has drawn sharp criticism from the European Union and media freedom watchdogs.
Klubradio has long been in the crosshairs of Viktor Orban's ruling Fidesz party. The last time its licences had to be renewed, it had to battle for two years through the courts.
Due to its critical tone, the radio does not receive any state advertising and so largely survives on donations from its listeners. It has a loyal audience of around 200,000, mostly in Budapest, as it can only be heard in the vicinity of the capital after being systematically stripped of its frequencies in the countryside, leaving Hungarians outside of Budapest with no independent radio to listen to.
Klubradio's licence expires at midnight on February 14 and its journalists have been doing "survival exercises" in the last few weeks to train their largely elderly audience to switch to the radio's online platform.
Klubradio called the verdict a political, not a legal, one. Andras Arato, president of the broadcaster, told Media1 that the verdict encapsulates the sad state of the rule of law in Hungary, which is such that a radio station can be silenced based on fabricated reasons.
Arato said it would challenge the verdict at the Supreme Court, while the CEO of the broadcaster, Richard Stock, would not rule out taking the case to the Court of Justice of the EU.
Opposition politicians slammed the government for yet another blatant move to restrict media freedom in Hungary. The chairman of the Democratic Coalition, former prime minister Ferenc Gyurcsany, posted a quote from Orban in 2018 telling the European Parliament in Strasbourg that, "we would never dare to silence those who disagree with us".
Gyurcsany retorted: "This government prefers silence – we have to end this paranoid system to regain free speech."
The head of the International Press Institute (IPI), Scott Griffen, said before the court's decision that, "these efforts by the Fidesz-controlled Media Council to block Klubradio's license renewal are part of a far wider and calculated attempt to eradicate the station from the airwaves and muzzle one of the few independent media outlets in Hungary."