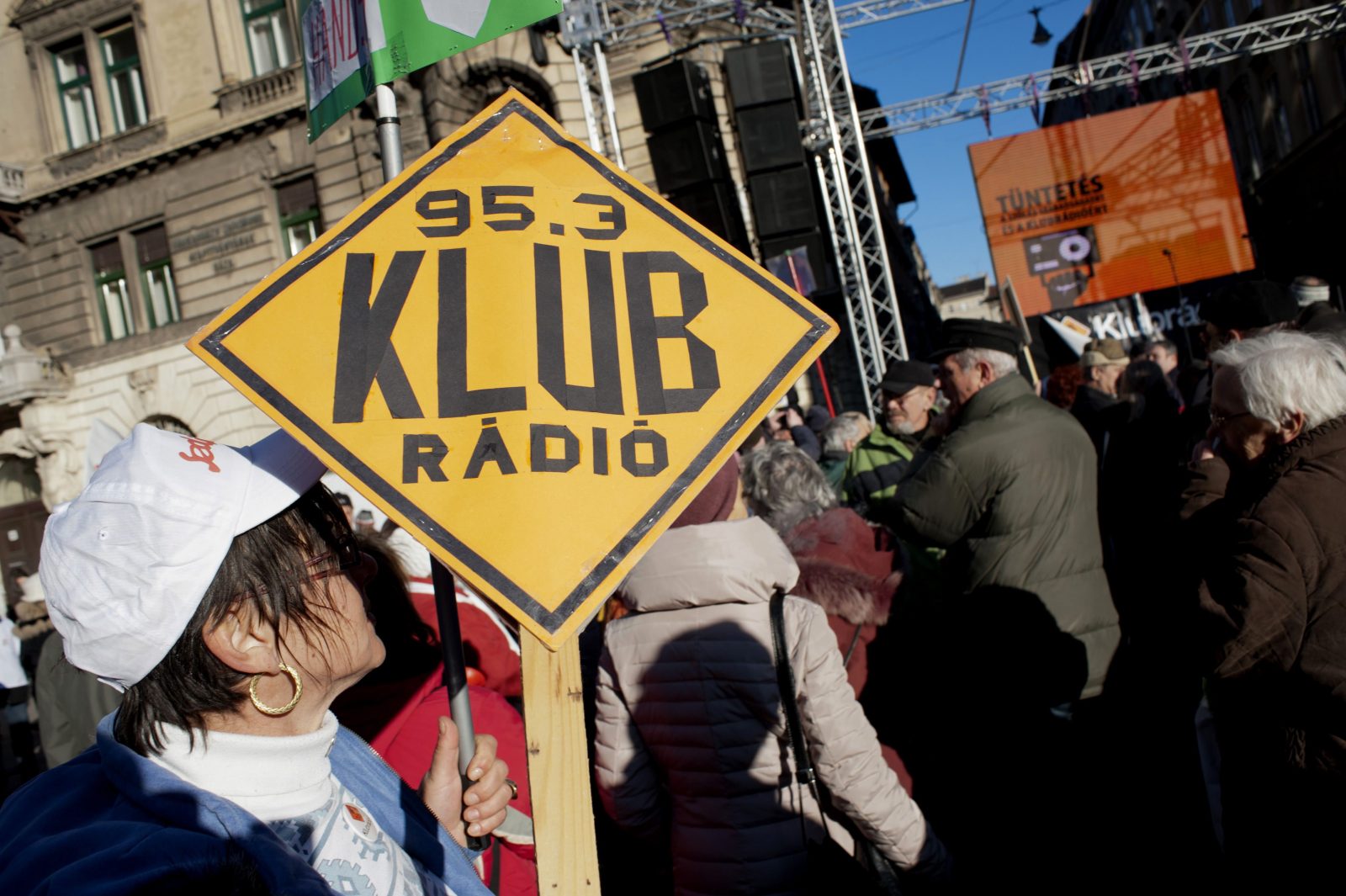 Hungary's government is now tightening its grip on the radio media by refusing to extend the license of independent Klubradio and turning off DAB+ digital radio broadcasting.
Hungary's Media Council decided on Friday not to automatically extend the licence of the government-critical Klubradio – the last remaining opposition radio station is Hungary, which only functions offline in the metropolitan area of Budapest.
Klubradio is one of a declining number of outlets that are critical of Prime Minister Viktor Orban's Fidesz government, which since coming to power in 2010 has set about co-opting or killing off critical media outlets, shrewdly concealing most as neutral business decisions. This led to a number of press freedom, freedom of expression and journalistic organisations earlier this month urging the European Commission to act on several complaints that the Hungarian government has violated EU state aid rules as a means to undermine media pluralism.
The government-appointed Media Council argued that Klubradio had repeatedly violated the country's media law, therefore its licence – due to expire on February 14, 2021– cannot be automatically extended. If Klubradio wishes to continue its service, the Media Council said it would have to apply for a new licence. Should its application for a new licence fail, Klubradio's only option would be to broadcast online.
The Media Council did not specify exactly what they meant by violating the media law. Previously, the CEO of Klubradio, Richard Stock, denied to the Media1 news site that his station had committed any violation which could lead to the termination of its licence.
As Media1 reported, this is not the first time that Klubradio's situation has been precarious. The Media Council has been trying to undermine the radio's operations for years now, but Klubradio repeatedly went to court and won against the media authority. In a statement, Klubradio said it intends to continue using legal measures to stay on the air.
"The leaders and employees of Klubradio are looking for legal and other means in order to ensure that Hungary's last independent radio, which authentically informs hundreds of thousands of people every day, is not silenced," it said in the statement.
From the government's side, there seems to be a conscious strategy to neuter the radio segment of the media. The Media Council decided to turn off DAB+ digital radio broadcasting in Hungary just last week, arguing that in the last 12 years there has been no real demand for this service. Gabor Polyak, from Mertek Media Monitoring, said in a recent interview that the government wants to keep a tight grip on the radio market. If digital broadcasting were still an option, the Media Council could not keep a monopoly on frequency licences.