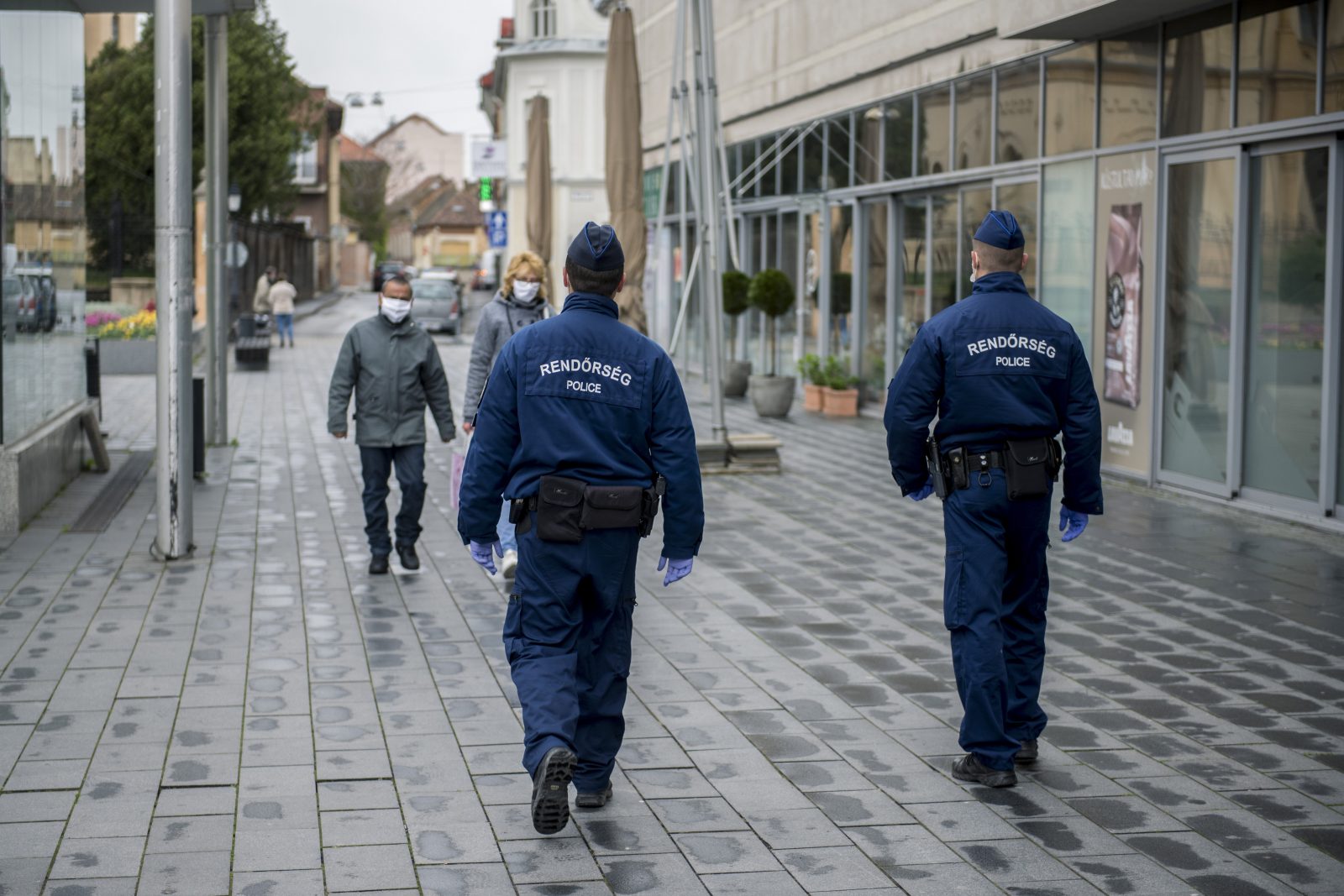 After police detained two persons this week for fear-mongering over Facebook posts – one for criticizing the government and the other for sharing a call for a demonstration – opposition parties have accused them of abusing the law.
Police in Hungary on Wednesday at 6am detained an opposition politician, János Csóka-Szűcs, in Gyula, a small town in Békés County, the media outlet Magyar Narancs reported.
Csóka-Szűcs is the local leader of an opposition movement called the Kossuth Circle and a supporting member of the Momentum party.
Police raided his home and seized his mobile phone and computer, and he was detained and interrogated at the local police station.
Csóka-Szűcs was told that he was being questioned because of a Facebook post from April 20 that he published in a local group "Uncensored chatroom of Gyula," which was suspected of fear-mongering.
He may face charges under a recent amendment to the criminal law that introduced punishments of one to five years in jail for spreading "falsehoods" or "distorted truth" deemed to obstruct the efforts to combat the pandemic.
This amendment was the part of the controversial Coronavirus Bill, which critics said gave almost "dictatorial" powers to the Prime Minister, Viktor Orbán.
In response to the arrest, the opposition Democratic Coalition said it was organising an "online demonstration".
Katalin Cseh, an MEP from the Momentum movement, asked people on Twitter https://twitter.com/katka_cseh/status/1260528932392259587 to share the story of Csóka-Szűcs. She accused the police of abusing the law to detain critics of the Orbán-led government.
On April 20, when anti-government demonstrations were held in Budapest, and in the town of Gyula, Csóka-Szűcs shared a call for the demonstration, adding that "1,170 beds were emptied in Gyula as well" to deal with the pandemic.
His post referred to the country-wide anti-pandemic measure during which 60 per cent of all hospital beds were freed up to deal with COVID-19 patients.
In fact, in the local hospital, about 1,200 beds had been duly freed up. But, with this sentence, Csóka-Szűcs had allegedly "obstructed efforts to combat the pandemic".
Csóka-Szűcs spent four hours in detention at the police station and had to walk home; police did not take him home despite the fact that he is disabled.
This was the second arrest in Hungary for fear-mongering in two days. On Tuesday, a 64-year-old man was detained by police near Szerencs in Borsod county.
He was questioned over a Facebook post he published on 28 April in which he had criticized the government's anti-pandemic measures, claiming it had deliberately lifted the curfew restrictions at the peak of the pandemic to cause mass infections. He also addressed "Our dear dictator, our dear leader", saying: "You are a cruel tyrant, but remember, all dictators have failed so far."
The man, called András, talked later to 444 media outlet about his interrogation.
According to a statement on 5 May, police in Hungary had initiated 83 proceedings on suspicion of fear-mongering and 26 on suspicion of threatening public danger since the pandemic started.
For more information on the state of digital rights and violation amid the pandemic, check BIRN's digital rights monitoring database.