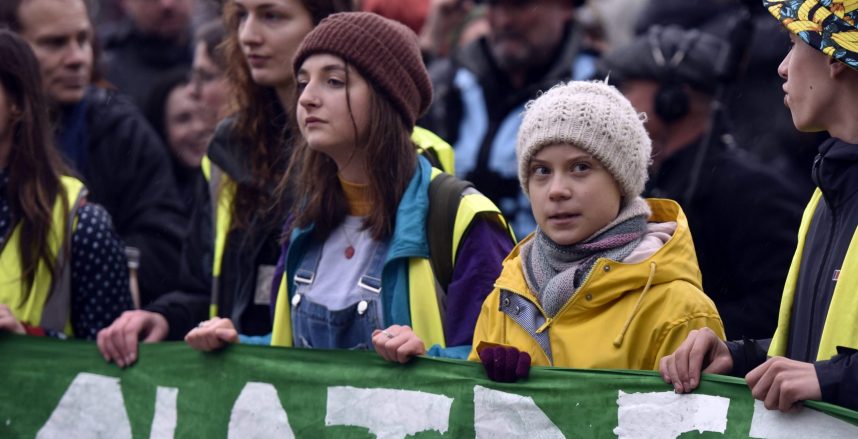 Editors of state media outlets need permission to report on a number of "sensitive" topics, writes the Brussels website Politico.
The Brussels-based website Politico has obtained several internal emails that confirm the long-suspected growth of censorship in Hungary's state media.
State-owned outlets have a big role in the Hungarian media, as they include several TV and radio stations and MTI, the only Hungarian news agency.
According to the leaked emails, state media bosses need special permission from "higher above" to report on topics like Greta Thunberg, the teenage Swedish climate activist.
Reports on several other "sensitive" topics, such as migration, European terrorism, Brussels, church issues and on parliamentary, presidential and local elections in the "EU+" (member states and neighboring countries) also need to be sent for final approval.
Journalists in the state media don't know who makes the final decisions on the articles whose subject matter is on the list, Politico says.
The emails obtained by the outlet date from the second half of October 2019 and are signed by senior editors of the state media. One of them is Sándor Végh.
The emails appear to focus on news coverage. Emails also confirm that several topics were banned explicitly from mention in the Hungarian state media – as it was reported previously by Népszava, a Hungarian daily. 
Journalists are not allowed to report on Amnesty International and Human Rights Watch, NGOs that are critical of the Hungarian government's politics, especially its hostile policies on refugees and migrants.
It also turned out that reporting on Thunberg is not always allowed. An email that ordered staffers to ask permission to report on her was sent on August 14, when the activist started her trip to New York to speak at the United Nations. Hungarian state media did not publish anything about Thunberg's trip.
The World Press Freedom Index compiled by the media watchdog Reporters Without Borders classifies Hungary's media as only "partly free". The country is now ranked in 87th place, and the pressure on the free press is clearly getting stronger. Last year Hungary was 73rd on the list, while in 2010, when the current government gained power, it ranked in 23rd place.