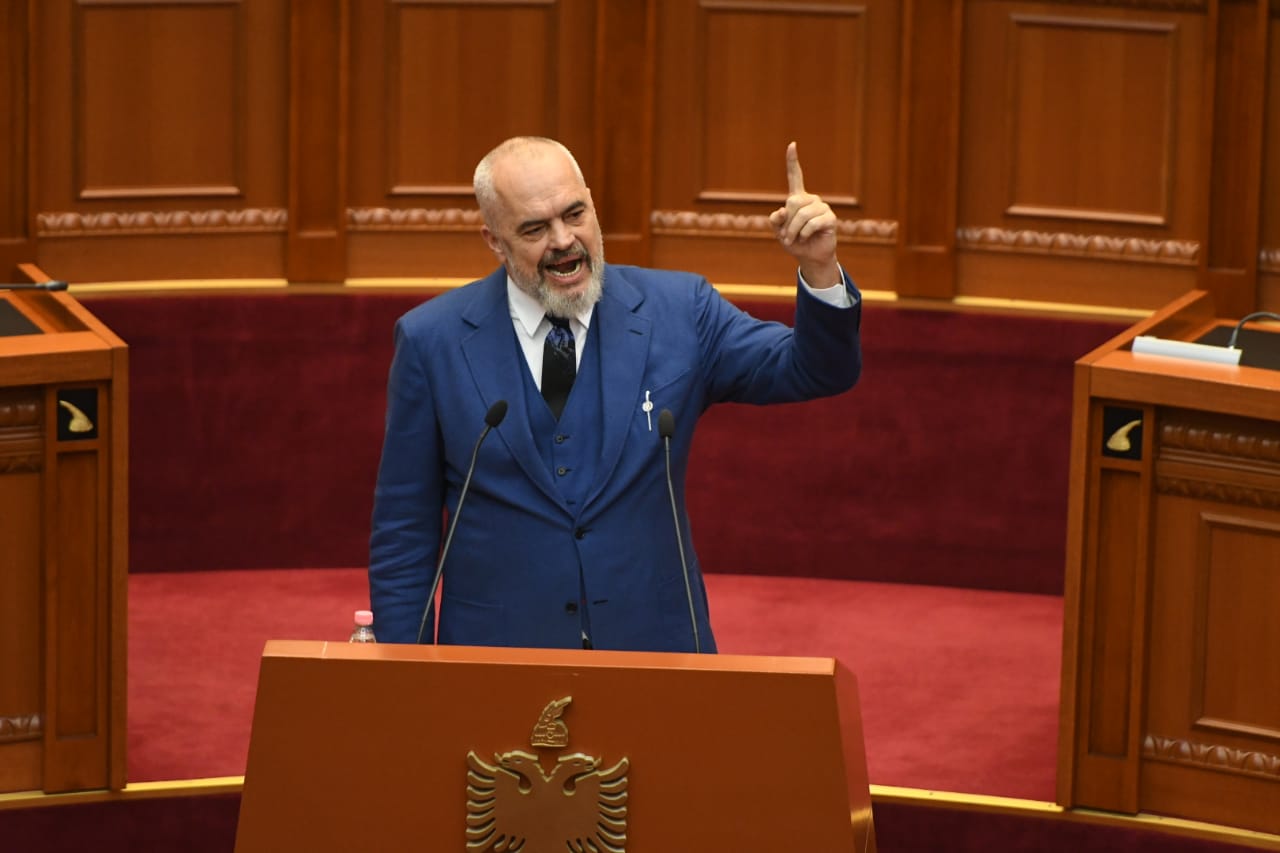 As the Socialist-controlled parliament readies to elect a close ally of the PM as head of the Audio-visual Media Authority, the EU office in Tirana has expressed concern, saying the institution must be seen as impartial.
The European Union office in Tirana has voiced concern about the political impartiality of the new members and chief of Albania's main media regulatory body.
In a statement, it emphasized that "media regulatory authorities need to work impartially, transparently and with a legitimacy that is recognised by all", and that "no doubt should exist about the non-partisan, professional & pluralistic nature of the work" of the institution.
"We invite the authorities to consider proceeding with this nomination under the new parliament starting in September, together with the appointment of the other board members of the Authority, in order to achieve the widest possible consensus and legitimacy," the statement published on Twitter reads.
Albania's parliament, currently controlled by the governing Socialists and their associates, is planning to elect a new Audiovisual Media Authority Board, AMA, where the main contender is Armela Krasniqi, a close associate of Socialist Prime Minister Edi Rama.
BIRN has learned that the EU statement on Wednesday came after the Socialists spurned an EU private request to postpone the vote.
The AMA supervises the television and radio market in Albania. Rama attempted in 2019 to extend and empower it to supervise and order take-downs or fine online media, claiming it was needed to combat defamation.
The AMA is historically perceived as politically biased, as the members of the board are proposed by political parties. However, the possible election of Krasniqi, a known close associate of the Prime Minister, has raised hackles.
The political bias of AMA was one of the arguments provided by the Venice Commission against extending its power to supervise online media.
The so-called anti-defamation package was approved by the governing Socialists despite local and international criticism but has been blocked by President Ilir Meta's veto.
Rama once claimed he had withdrawn the law proposal. However, no formal step to remove it from the parliamentary agenda has been undertaken, and the law is still listed as up for discussion.