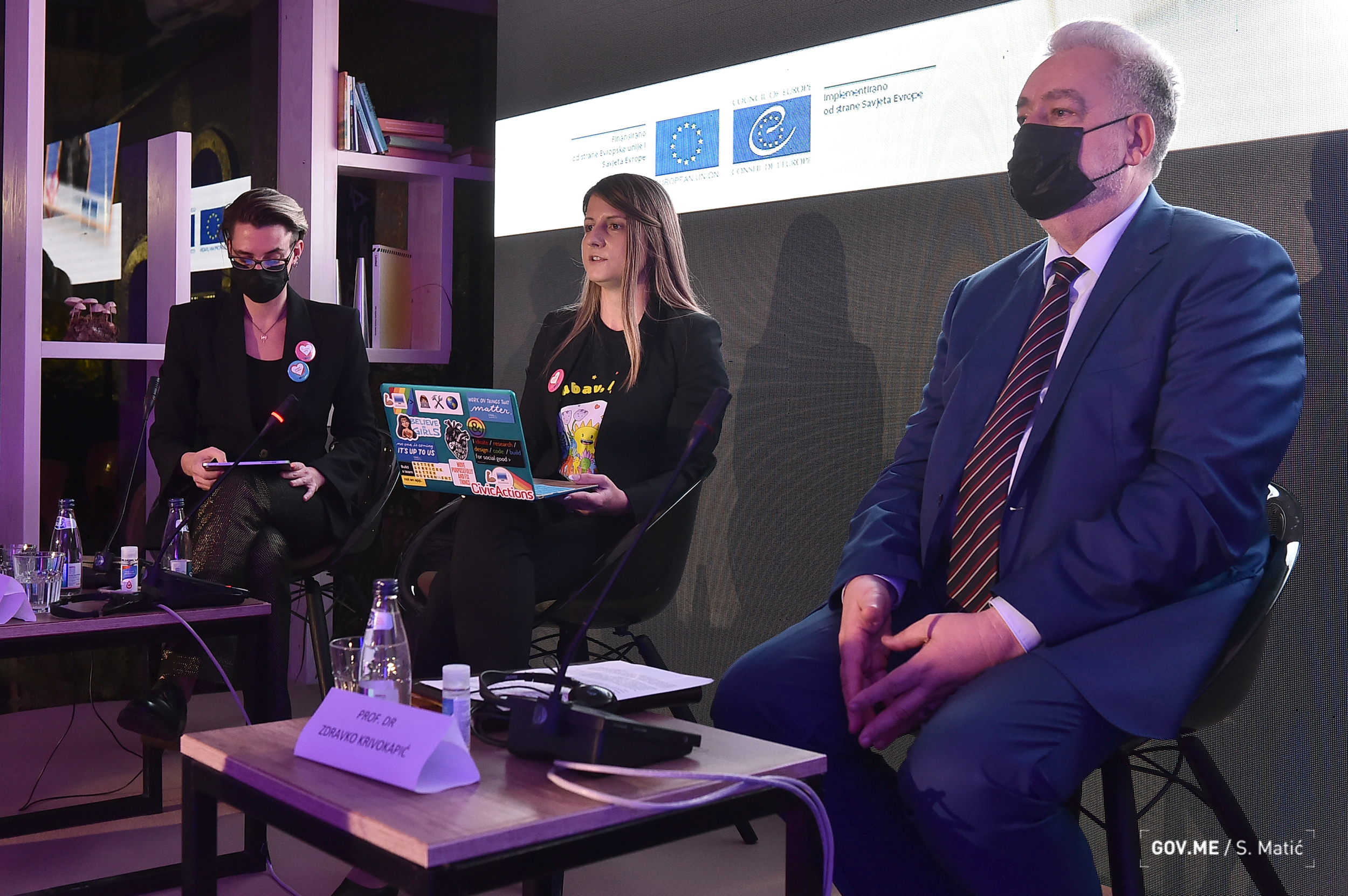 The EU has reminded would-be member Montenegro of its obligation to silence propagandistic Russian media outlets, as the divided government goes slow in implementing most EU sanctions on Moscow.
The European Union urged Montenegro on Wednesday to suspend broadcasting of Russian Today and Sputnik in line with the bloc's restrictive measures on Russia.
On March 1, Montenegro said it had joined European Union sanctions on Russia over the Ukraine war, but most of the restrictive measures, including a ban on Russian media, remain on hold.
"We urge the government to … provide a legal basis for the competent national authorities, including the Electronic Communications Agency, AEM, to be able to take the necessary decisions," the EU press release said.
On March 2, the EU, which Montenegro wishes to join, suspended the broadcasting of Sputnik and Russia Today in Member States, accusing them of spreading disinformation and manipulating information as an operational tool of Russia's assault on Ukraine.
The EU's High Representative for Foreign Affairs, Josep Borrel, said that Russian state-owned media were essential to bringing forward and supporting Russia's military aggression in Ukraine.
Montenegro also committed itself also to ban Russian overflight of its airspace and access to its airports and to ban transactions with the Russian Central Bank and several other banks.
But so far, banning Russian flights is the only measure actually confirmed by the government.
On March 3, the Minister of Public Administration, Digital Society and Media, Tamara Srzentic called on the government to suspend Russia Today and Sputnik broadcasts.
The proposal was postponed reportedly because it was suspected that such a decision would not have enough support from within the coalition government.
"Montenegro will follow EU measures against Russia, and therefore restrictions related to stopping the spread of disinformation and propaganda through the media, which are recognized for publishing false news," Srzentic told the daily Vijesti on March 3.
According to Montenegrin law on international restrictive measures, ministries propose measures but the government has to officially confirm them before implementation. After confirmation, the government sends a list of measures to state institutions, which must implement them.
By law, the Electronic Communications Agency can prohibit broadcasts if media promote hatred or endanger state security.
But the Association of Montenegrin Journalists on March 3 opposed the ban, likening it to censorship. "Banning the Russian media in Montenegro is wrong and w expresses fear that the domino effect will lead to censorship of freedom of expression throughout Europe," it said.
Russia enjoys significant support in multi-ethnic and multi-confessional Montenegro, especially among the large Serbian community which make up just under 30 per cent of the population.