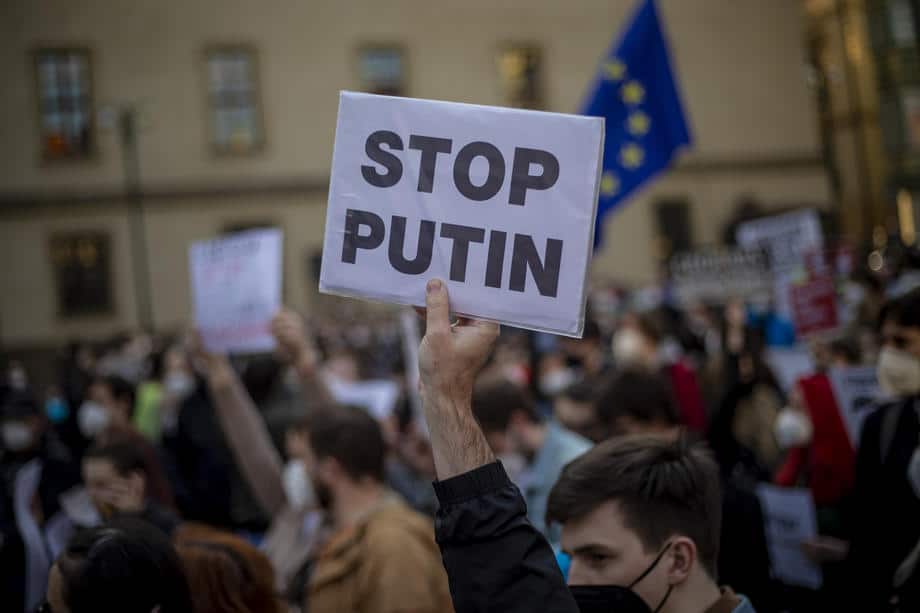 The Czech Republic's chief prosecutor has warned that expressing support for Russia's attack on Ukraine could be a criminal offence, punishable by imprisonment.
Publicly backing the Russian invasion of Ukraine might be subject to custodial sentences of up to three years, Czechia's Supreme State Attorney Igor Striz said in a statement on Saturday.
By the following day, Czech police were already investigating dozens of cases, local news site TN Nova reported. Czech police spokesman Ondrej Moravcik said: "We will carefully evaluate such actions and thoroughly analyse whether they represent such crimes."
The Public Prosecutor's Office appealed for Czech citizens to stay within the confines of the country's constitutional and legal restrictions. Although freedom of expression is stipulated in the Czech constitution, meaning everyone has the right to express their views, it also has its limits just as in any democratic state.
This means that "under certain conditions", anyone publicly supporting or praising the leaders of the Russian Federation regarding the country's attack on Ukraine could face criminal charges, including at demonstrations or even online, Striz said.
Striz's statement cited sections 365 and 405 of the Czech Criminal Code, which state that whoever publicly approves a crime or publicly praises the perpetrator can be imprisoned for up to a year, and that anyone who "publicly denies, questions, approves or seeks to justify Nazi, communist, or other genocide" can face a jail sentence of up to three years.
"We have recorded dozens of internet comments expressing approval for the Russian invasion and the activities of the Russian army. We are closely monitoring the online sphere and apologise for not responding to every sign in the posts," Czech police tweeted.