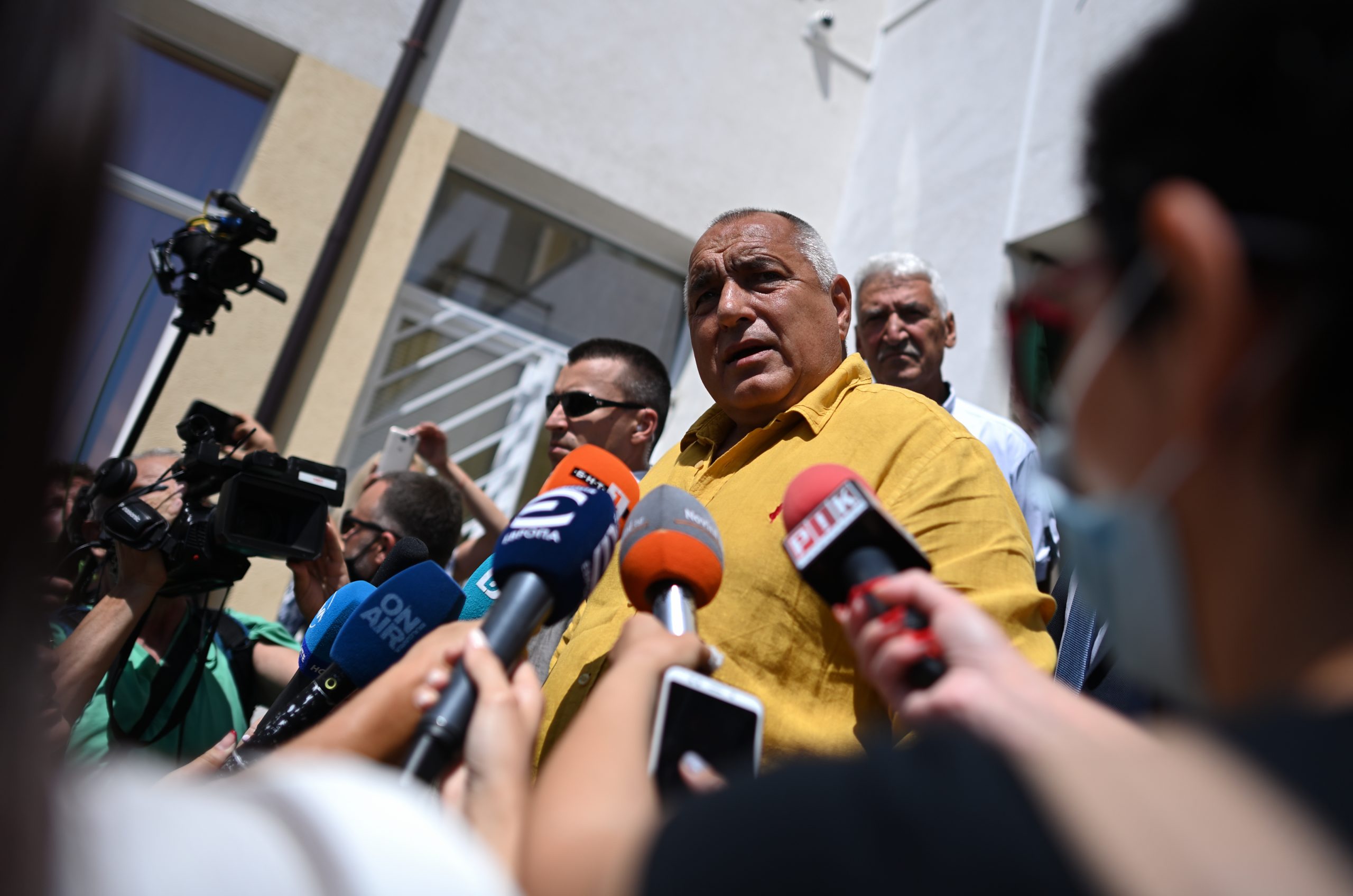 RSF says Bulgaria's public media need 'systemic' reform after the national broadcaster 'violated its obligation to provide unbiased coverage' in the July elections, favouring the former ruling GERB party.
International media watchdog Reporters Without Borders has accused Bulgarian National Television BNT, of bias in its election coverage towards the former ruling GERB party, in a statement released on Tuesday.
A report on how BNT covered GERB in the July elections by the Organisation for Security and Cooperation in Europe, OSCE, said BNT had failed in its duty as a public broadcaster by giving more airtime to GERB, Bulgaria's ruling party until last April.
"Reporters Without Borders, RSF, calls on the political forces in Bulgaria's new parliament to carry out deep-seated, systemic reforms to strengthen public media independence after Bulgarian National Television, BNT, violated its legal obligation to provide unbiased coverage of the campaign for the snap parliamentary elections held on 11 July," the statement says.
On Wednesday, caretaker Minister of Culture and a key voice in the 2020-2021 anti-government protests, Velislav Minekov, said he hopes the authorities will look further into BNT's reporting after the RSF analysis.
"This distortion of informational politics deprives the viewers and the tax-payers of unbiased and informative choice, especially as elections are being held," Milenkov said.
Emil Koushlukov, BNT's Director General, has not commented on the accusations, and former PM and GERB leader Boyko Borissov also did not address the issue at a press conference on Wednesday. 
Koushlukov was a controversial figure even before becoming BNT director in 2019, after siding with different political figures over the years.
He was advisor to the first democratically elected President of Bulgaria, Zhelyo Zhelev, from 1991 to 1996 before becoming an MP in 2001 through the NDSV – National Movement Simeon II – headed by Simeon Saxe-Coburg-Gotha, Bulgaria's former deposed Tsar.
Between 2013 and 2016, he was working at TV7, then owned by Tsvetan Vassilev, whose Corporate Commercial Bank collapsed and is currently exiled in Serbia, and later at Kanal 3. Between 2016 and 2017 he was a director of Alpha TV, owned by the far-right party Ataka. 
BNT's coverage of the 2020-2021 protest wave has also come under fire, with protesters often gathering in front of its office in Sofia and accusing it of underrepresenting the size and the seriousness of the demonstrations. 
On July 14, 2020, a petition seeking Koushlukov's resignation was published and signed by various intellectuals, journalists, artists, and protest figures. 
On August 6, Koushlukov was fined 1,500 euros by the Council for Electronic Media for not following the Law on Radio and Television and offering a right to reply to the caretaker cabinet's Culture Minister, Velislav Minekov.
In early June, Minekov had said BNT should be investigated over its alleged pro-GERB coverage. This was met by claims about an "unprecedented attack from the authorities" from Koushlukov, who further accused the caretaker cabinet of trying to put pressure on BNT. Minekov demanded airtime to answer these claims.
In the months leading up to inconclusive elections in April, which were followed by repeat elections in July and will probably be followed by a third round in the autumn, BNT often broadcasted press conferences and announcements by former PM Borissov.