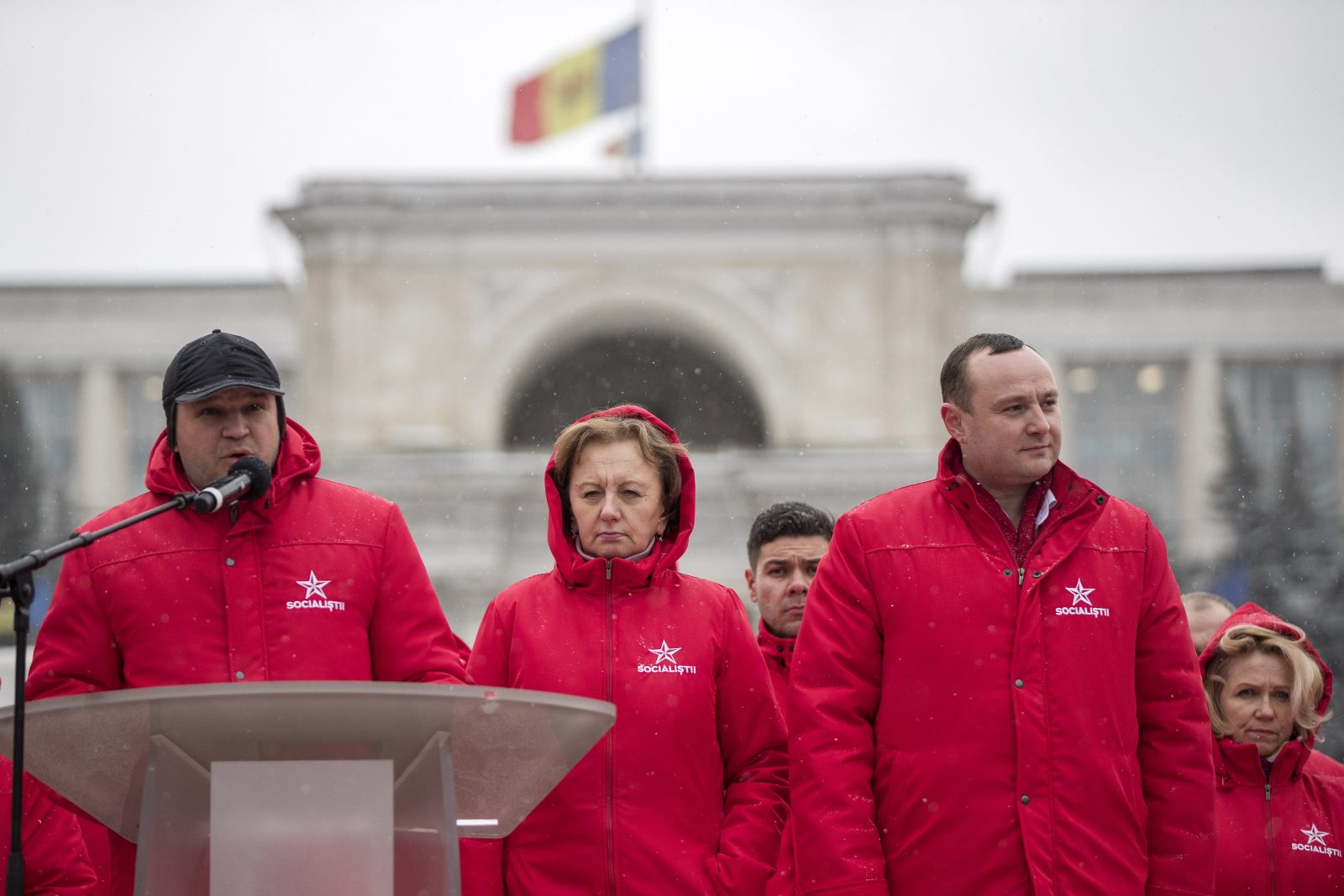 Media NGOs have criticised a leading Socialist Party deputy, Vlad Batrincea, for claiming that the West has been handing millions of euros to critically inclined media during the pandemic.
The Socialist vice-speaker of the Moldovan parliament, Vlad Batrincea, told the assembly on Thursday that Western countries had given favoured media outlets in the country "millions of euros" during the pandemic, saying funding the media appeared to be their priority.
"Do you know what is the first money that comes from our dear partners, from the West? The first money, grants of millions of euros, big money, comes for media institutions, for more light on the issue of COVID-19," Batrincea said.
The deputy also claimed that many journalists in Moldova had received thousands of euros in envelopes, without paying any income tax on it.
Batrincea made a name for himself for xenophobic attitudes towards neighbouring Romania when he ripped up a map of the country in the Moldovan parliament.
He is also known for harsh anti-LGBT statements. The deputy said he would reveal the names of these media beneficiaries in time. "I have this information and if we start this fight, OK, it will be mutual," he added, without further elaboration.
Media NGO leaders criticised the allegation and denied such practices occurred, saying all international grants for the media required transparency as a rule.
"There cannot be any payments 'in envelopes'. Independent media, especially those supported by grants, ensure transparency," the director of the Centre of Independent Journalism in Moldova, Nadine Gogu, told the Ziarul de Garda newspaper. She added that it was regrettable for politicians to make such claims, adding that journalists should be left alone to do their work.
The director of the Independent Press Association, API, Petru Macovei, said such statements were an attack on journalists and politicians should refrain from such "anti-democratic slide slips".
"The EU and other donors do not impose editorial conditions on journalists, as politicians, who own various media outlets, do," said Macovei.
He added that the ruling Socialist Party was the main beneficiary of the concentration of media ownership in the country and was the owner of the principal media holding company.
"Batrincea has put honest journalists and pseudo-journalists, who do services for parties, in the same basket. He has used this situation to accuse all employees in the media of corruption," Macovei continued.
He warned that it would be dangerous for the ruling party to resume the practice of the former ruling Communists and Democrats to use the secret service and police to practise surveillance on journalists.
Russian-language media have strengthened their position in Moldova since Igor Dodon became President and the Socialist Party took power in November 2019.
New investors in the media include Igor Chaika, the son of the former Russian General Prosecutor, who has become the owner of Primul in Moldova TV Channel, as Moldovan media have reported.