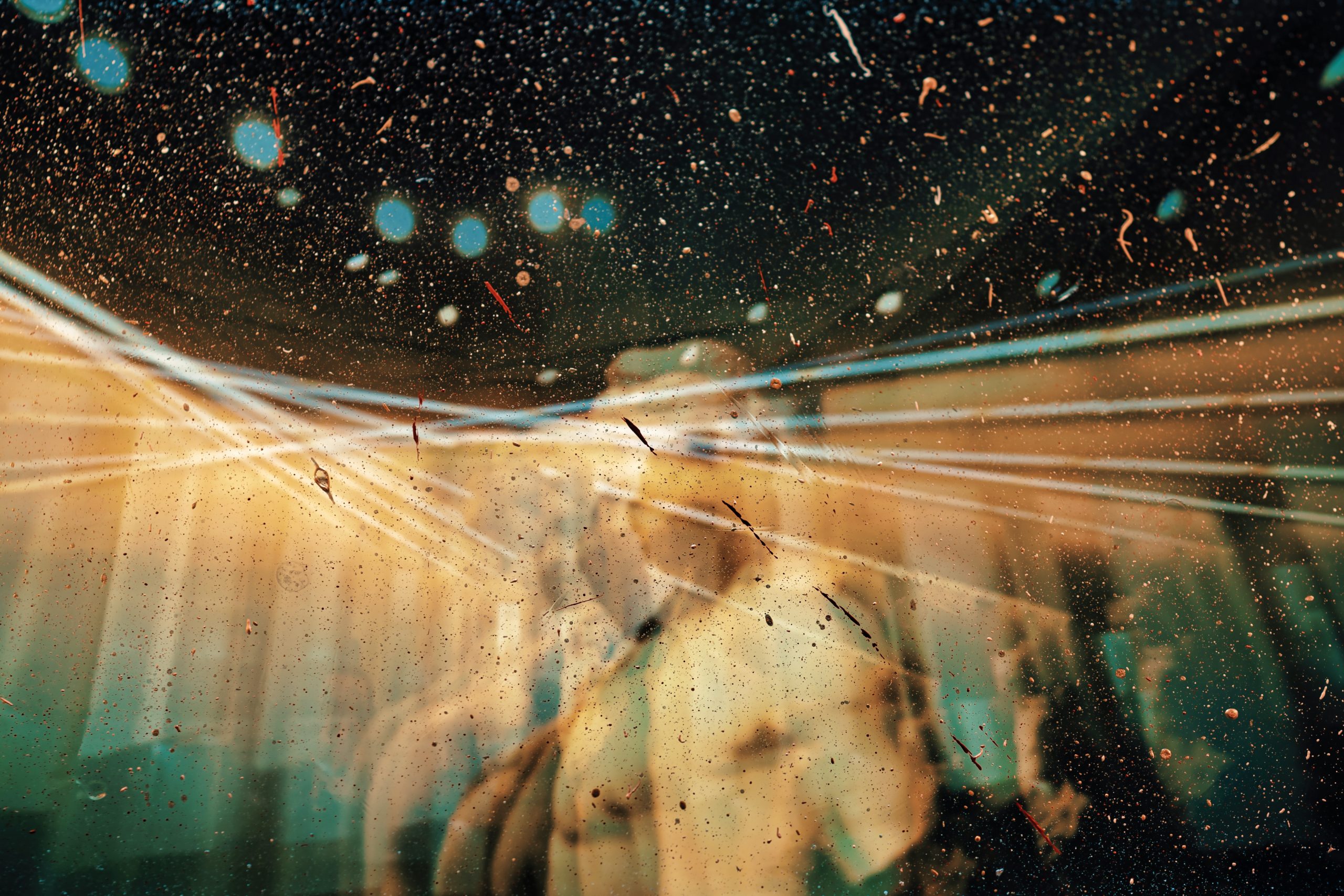 Political clashes cause more online tensions in Hungary and Romania, while North Macedonia, Croatia and Serbia seemed unable to prevent cyber-attacks and online frauds.
Early February's digital violations suggested that some of them were the result of the reluctance or inability of governments to cope with an increase in cyber-attacks and online frauds.
In Hungary, political clashes continued in the online environment ahead of spring's general elections; in Romanian, a row in parliament between the energy minister and a far-right leader Simion resulted in both a spike in online tensions and a controversial amendment to parliament's rules.
New computer frauds and hacker attacks were recorded in North Macedonia, Croatia and Serbia, where the responses of the authorities remain far from satisfactory. Ethnic and political-related death threats marred Bosnia's digital environment.
Political contest haunts Hungary ahead of election
With parliamentary elections looming in Hungary, the party campaigns are becoming a battlefield in which the different options continue to attack each other.
On February 12, Prime Minister Viktor Orbán delivered his annual "state of the nation" speech, which he used to attack his Fidesz party's political rivals. If the left wins the next elections, he claimed, "taxes and debt will be sky high, and we will have a crumbling economy: unemployment, austerity measures, mountains of debts, IMF: No money."
Former socialist Prime Minister Ferenc Gyurcsany addresses demonstrators protesting against the policies of the Hungarian government in a street overlooking the Parliament building in Budapest, Hungary, 28 September 2018. Photo: EPA-EFE/ZOLTAN MATHE 
In the first case recorded on February 9, Péter Márki-Zay, leader of Hungary's joint opposition in the election and founder of the Everybody's Hungary movement, on Facebook accused Fidesz ministers, including the Prime Minister, of involvement in an ongoing corruption case. The prosecutor's office has since made it clear that the accusation had no basis in fact.
Pro-government media are meanwhile involved in political attacks and disinformation aimed at discrediting Fidesz's opponents.
On February 13, the pro-government media launched a campaign against Ferenc Gyurcsány, president of the liberal Democratic Coalition Party, claiming he did not know the name of his own party's candidate at an election event. To support this claim, they published a manipulated video in which Gyurcsány appeared not to know the candidate's last name, saying: "Dr Oláh Somebody, the candidate for this constituency." Gyurcsány had been targeted in a further case of disinformation led by pro-government media outlets Origo and Borsonline. On February 15, he won a lawsuit against an article published by the two media that claimed he was drunk at a party event.
North Macedonia still vulnerable to hacker attacks
Computer frauds and other cyberattacks jeopardized the integrity of a number of North Macedonian state websites in early February.
Despite government pledges to increase the security of the IT systems of institutional websites, weak cybercrime prevention systems remain a challenge. Lack of adequate training of IT personnel to prevent hacking attacks and raise awareness of their effects is another issue.
In a case recorded on February 4, hackers calling themselves the "Powerful Greek Army" boasted that they had hacked the Ministry of Education. The group released footage that appeared to be from the ministry's own video cameras. However, after confirming the hacker attack, the ministry said the video footage published on Twitter by the hacker group was fake.
Days later, on February 9, scammers were sending out mass phishing emails in the name of North Macedonian Post. Several citizens reported receiving suspect messages on behalf of the Post Office, asking them to make payments through a fake website. The Post Office warned people not to open the links.
Romanian parliament clash spurs online tensions and controversial rule change
Shortly before the Romanian parliament's Chamber of Deputies on February 9 rejected a motion of no confidence in Energy Minister Virgil Popescu, parliament was the scene of an ugly confrontation between George Simion, leader of the far-right Alliance for the Union of Romanians, AUR, and the minister.
Simion first approached the minister with threatening tones, yelling in his face: "You're a thief." The chairman of the meeting, Daniel Suciu, member of the Social Democratic Party PSD, suspended the session, "This is the first time in the history of the Romanian parliament that a minister has been physically assaulted while giving a speech," he said.
Incident desfasurat in timpul sedintei ocazionate de citirea motiunii simple de cenzura impotriva ministrului energiei, in plenul Parlamentului Romaniei, 7 februarie 2022. Photo: Inquam Photos / Ilona Andrei
The digital environment was shaken by this event. In a case recorded on February 8, Energy Minister Popescu complained that he and his family were now being threatened on Facebook by the far-right party's supporters. "Since this incident happened, I have been targeted by an avalanche of insults and threats on my personal Facebook account. These threats appeared even under pictures of my children. They went too far this time. Some of the accounts are fake, and the whole action seems organised," he said.
The aftermath of the political clash resulted in a further episode that could have worrying implications for freedom of expression.
On February 9, the government proposed amendments to the rules of the chamber, which would limit MPs' rights to livestream and video-record events inside parliament. Six NGOs criticized the change. "The ban on displaying banners in the parliament, as well as the ban on recording and broadcasting live is, in our view, a restriction on freedom of expression, which is a fundamental right, all the more protected when it comes to political debate," they warned.
Phishing scams and online intimidation of journalists in Serbia
In Serbia, the first two weeks of February saw several phishing cases and more digital violations targeting journalists.
Serbia's digital environment remains "hostile territory" for independent journalists and media outlets and attempts to discredit and discourage the free media are a daily reality.
Workers decorate with Christmas lights the head office of Raiffeisen Bank in Pristina, Kosovo, 16 December 2020. Photo: EPA-EFE/VALDRIN XHEMA
On February 1, the Serbian branch of Raiffeisen Bank warned its clients that requests sent to customers to reactivate their mobile banking apps via email were fraudulent. The bank advised its clients not to follow such instructions. Two days later, Serbian Post informed citizens that fraudulent messages were being sent on its behalf via SMS and WhatsApp, asking people to make payments to pick up shipments. It advised people not to open these fake links or enter personal data.
Nedim Sejdinović, a journalist known for his anti-government editorials and author of various reports on social issues, reported to the country's Cybercrime Prosecution Office that he had received threats and other insults via Facebook Messenger on February 11. One comment read: "Listen Turk [an abusive term for Muslim]… I will take care of you".
Following a November 4 case, where Aleksandar Šapić, vice president of the ruling Serbian Progressive Party, sued Nenad Kulačin and Marko Vidojković, hosts of the podcast "Dobar, loš, zao" ("The Good, The Bad, The Ugly") for defamation, the politician again sued the two journalists on February 13, demanding more than a million Serbian dinars in compensation for the contents of their programme.
Ethnic Death Threats in Bosnia and Herzegovina 
In Bosnia, where ethnic tensions are endemic to the social fabric and political system, new ethnic-political-related death threats marred Bosnia's digital environment.
Ćamil Duraković, former mayor of Srebrenica, received death threats after guesting on a television program where he confronted a Republika Srpska deputy, Nebojsa Vukanovic. One message read: "Because of last night's spitting on Serbs in the [TV] show, I can only tell you, 'Long live Ratko Mladic' and it's a pity they missed you" – "they" meaning the Bosnian forces under General Mladic who killed 8,000 Muslims in Srebrenica in 1995.
Another case involved the vice president of the Federation of Bosnia and Herzegovina, the larger of Bosnia's two entities, Milan Dunović. He reported receiving death threats from some individuals who had threatened to "cut off his head".
"When individuals dare to threaten public figures, who are under the protection of the police, the question is what citizens can expect. Of course, I reported all threats that I consider a direct threat to the safety of me and my family to the authorities, but such threats can only be stopped by stopping policies of hatred and invoking conflict," he said.
Computer frauds and COVID disinformation Spread in Croatia
Croatia recorded several cases of computer fraud and other cases of disinformation linked to the COVID pandemic in early February,
Following the pandemic, cyber frauds have increased in Croatia and, although Croatia has joined the EU Cybersecurity Regulation, it appears that its cybersecurity is not yet efficient. A study suggests that Croatia has yet to offer an adequate answer to the increase in cyber-threats.
A bitcoin sign is placed in front of a crypto exchange office in Pristina, Kosovo, 10 January 2022. Photo: EPA-EFE/VALDRIN XHEMAJ 
On February 9, Croatian telecommunications operator A1 was subjected to a hacker attack that compromised around 10 per cent of A1's user data. The hacker demanded a $500,000 ransom or threatened to sell the data on the dark web. One day earlier, a Croatian company became a victim of internet fraud following the interception of its email exchange with a business partner. The company then received an email with details of a fake bank account, into which it deposited funds, losing a couple of thousand kuna. A massive cryptocurrency fraud was also discovered between September 2021 and November 2021, which targeted thousands of citizens.
Two cases linked to COVID disinformation were also recorded. In the first, on February 3, false information about the cause of the recent death of Valerij Jurešić, who headed the Department of Culture, Sports and Technical Culture in Primorje-Gorski Kotar County, spread via social media and online media.
This claimed that his death by heart attack was linked to the COVID-19 vaccine. However, Jurešić's daughter clarified that her father had been suffering from cancer, adding that anti-cancer drugs probably induced his heart attack.
On the same day, a case was recorded of a scientist who became a victim of hate speech and death threats online after he warned about the dangers of COVID-19.