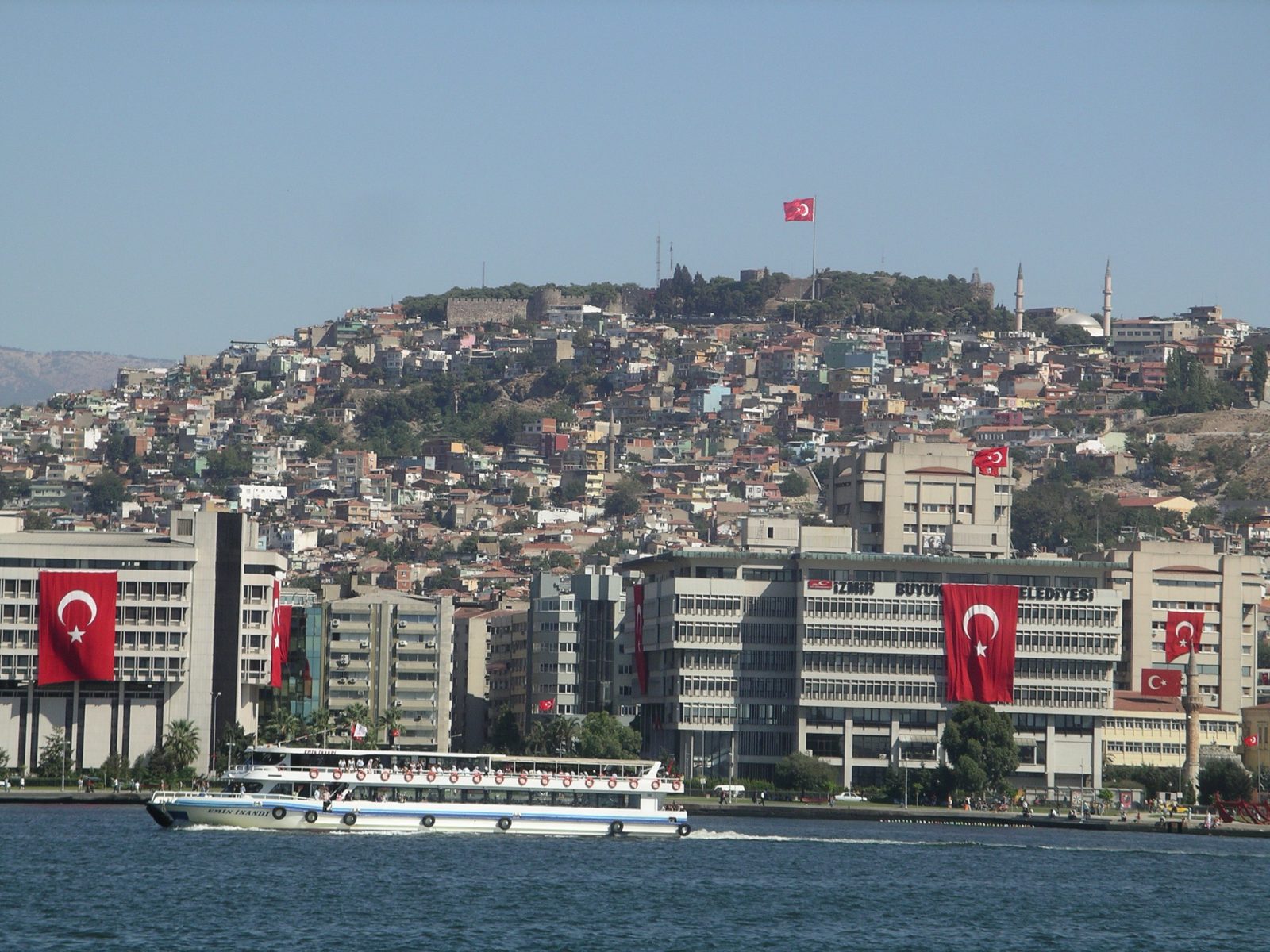 Police in the port city have vowed to hunt down the group who hacked into the local mosques' sound systems and replaced calls to prayer with revolutionary songs.
In last two days, unknown persons in Turkey have hacked mosques' digital audio systems in the coastal city of Izmir and played the anti-fascist song Ciao Bella and other songs with revolutionary messages.
After videos of the stunt were widely shared, Izmir police announced that they had started an investigation on Thursday and detained several people for insulting religion.
The detainees included Banu Ozdemir a former city official of main opposition Republican People's Party, CHP.
The Turkish Religious Authority, the Diyanet, announced that it had filed a criminal complaint about the hacking.
"These people are unknown and evil-minded. They insulted our sacred religious values in the holy month of Ramadan. We have filed a criminal complaint at the city prosecutor's office," the chief cleric in Izmir, Mufti Sukru Balkan, said on Thursday.
The Diyanet had to suspend all calls to prayers, known as adhans, in Izmir because of the attacks until further notice.
The digital attacks and the playing of songs from minarets angered local politicians.
"We condemn these attacks on our mosques. Whoever has a problem with mosques also has problems with the nation," Omer Celik, the spokesperson of the ruling Justice and Development Party, said on Thursday.
Tunc Soyer, the Mayor of Izmir, from the CHP, also called the incidents provocative. "The incidents made me and the people of Izmir very sad. This is a provocative and villainous act to set us against each other. We should not fall into this trap," Soyer told the media.
Several Turkish media outlets said the attacks were likely organised by a Marxist hacker group known as Redhack.
Redhack previously hacked several Turkish government websites, including the Ankara city police department and the Turkish parliament. The group also hacked the email account of Berat Albayrak, the Finance Minister and son-in-law of President Recep Tayyip Erdogan.
Taylan Kulacoglu, an alleged member of Redhack, was arrested on May 20 after he led a group called "Movement of the Unnamed" on social media platforms that said it intended to "stop the manipulation and disinformation spread by pro-government social media trolls".
President Erdogan's Islamist government had close links to the mosques, which have backed the government's policies during the COVID-19 pandemic.
The Aegean seaport of Izmir is an industrial, touristic and agricultural centre on the coast and is a stronghold of the main opposition CHP.