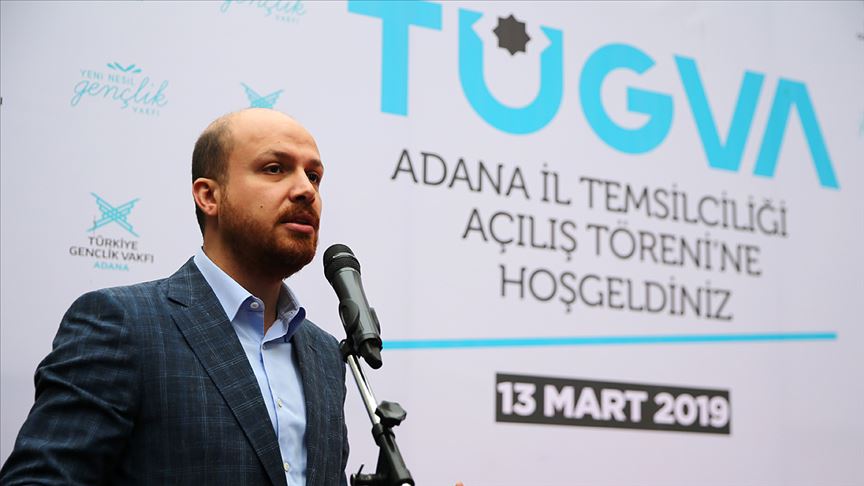 An investigative journalist faces prison after he revealed an Islamist youth NGO's secretive ties to the government and President Erdogan's family
Metin Cihan, an independent investigative journalist faces three to six years in a Turkish prison over his investigation revealing the ties between the Turkish Youth Foundation, TUGVA, a political Islamist NGO, and President Recep Tayyip Erdogan's government and family.
"The case was not a surprise. As we've got used to, they do not punish the people who commit crimes but the ones who reveal them," Cihan told BIRN.
The prosecutors' office in Istanbul has asked for a jail sentence of between three years and nine months and ten years and six months for Cihan and Ramazan Aydoglu, a former TUGVA member who allegedly shared documents with him.
The indictment said Aydogdu accessed the files of the foundation, thought to have been acquired from the TUGVA's computers, "without consent or the right to do so", and then sent these files to Cihan, manipulating and changing them.
Documents shared by Cihan, who is currently based in Germany, reveal that TUGVA, which has members of President Erdogan's family on its board, used its influence with Erdogan to appoint its members to posts in the state, police and military.
Documents that BIRN has also seen also show that pro-government businesspeople, municipalities and governor offices finance TUGVA.
Cihan said that TUGVA wants to send a message with this court case.
"They want to show that they are still strong in the judiciary with this indictment. According to my information, the prosecutor was chosen for this case deliberately. Secondly, TUGVA administration received reactions from its own members after I revealed the documents. TUGVA then promised that the people who leaked and shared documents will be punished," Cihan said.
According to Cihan, "This case is just the continuation and consequence of the illegality of the parallel state created by TUGVA within state institutions. In future, this case alone will be a topic for a legal investigation," he said.
The leaked documents include the names of people affiliated with TUGVA, their phone and ID numbers, their university of graduation and the names of the ministries, police and army branches to which they would like to be appointed – plus the dates of their interviews and the names of their "references," who are usually members of TUGVA, or Erdogan's ruling Justice and Development Party, AKP.
Another list also reveals that institutions closed and seized as part of a government crackdown on critics, accused of supporting the failed coup attempt in 2016, were handed over to TUGVA and five other Islamist NGOs with close ties to Erdogan's party and government.
Thanks to generous government support, TUGVA has 37 student dormitories and more than 570 city and district offices in Turkey. The Islamist foundation organises events, conferences and projects with the aim of "raising a generation who stand for the right and for justice".
If the indictment is accepted, Cihan and Aydogdu will stand trial before the İstanbul Criminal Court of First Instance.