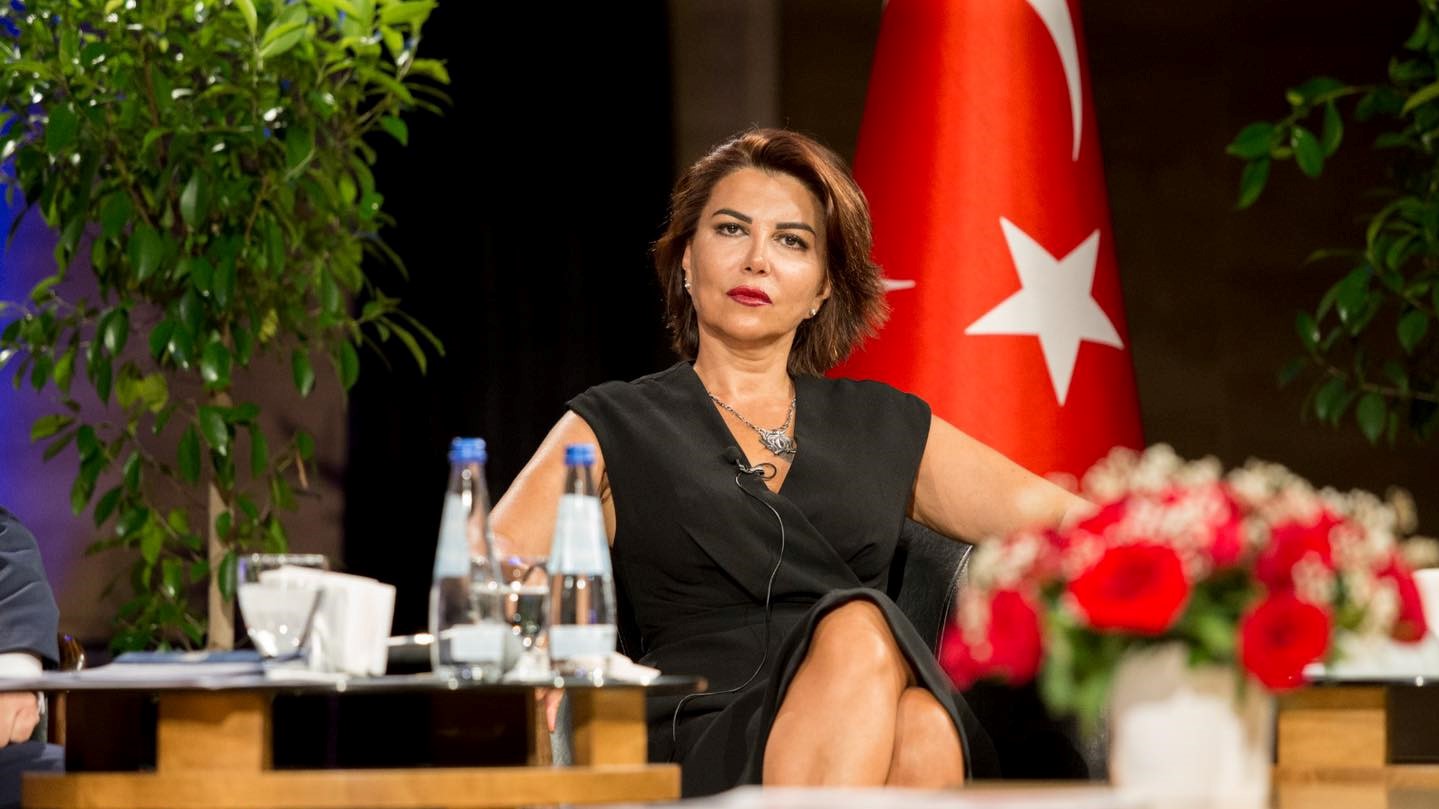 Sedef Kabas was released from jail on Friday by court order after being sentenced to two years and four months in prison for insulting the Turkish President – and vowed to continue speaking out.
A Turkish court on Friday ordered the release of the well-known independent woman journalist Sedef Kabas who was sentenced to jail for insulting President Recep Tayyip Erdogan.
Kabas was released from prison at the first court hearing under a super-fast judgment after being sentenced to two years and four months in prison for insulting the President by reciting a famous proverb.
Kabas told the court, where the hearing was followed by rights groups, unions and opposition parties, that she will continue to express her opinions in public.
"I will continue to tell the truth despite the experiences the current leadership is making me and others go through," Kabas said.
Police raided her home the morning after Kabas recited a proverb on a TV show and shared it on Twitter. She was sent to prison on January 22 and had been held there ever since.
"There is a very famous proverb that says a crowned head becomes wiser. But we see it is not true. A bull does not become king just by entering the palace; the palace becomes a barn," she said on TELE 1 TV channel.
The Supreme Board of Radio and Television, RTUK, the state agency for monitoring, regulating and sanctioning radio and TV broadcasts, stopped five shows and the channel may have to hand over 8 per cent of its profit as an administrative fine.
According to official figures, by the end of 2020, more than 160,000 people had been investigated for alleged insults against President Erdogan and more than 38,000 people were tried in court for the same reason during Erdogan's time as Prime Minister and then President since 2002. Turkey has come under international pressure to change the insult law.