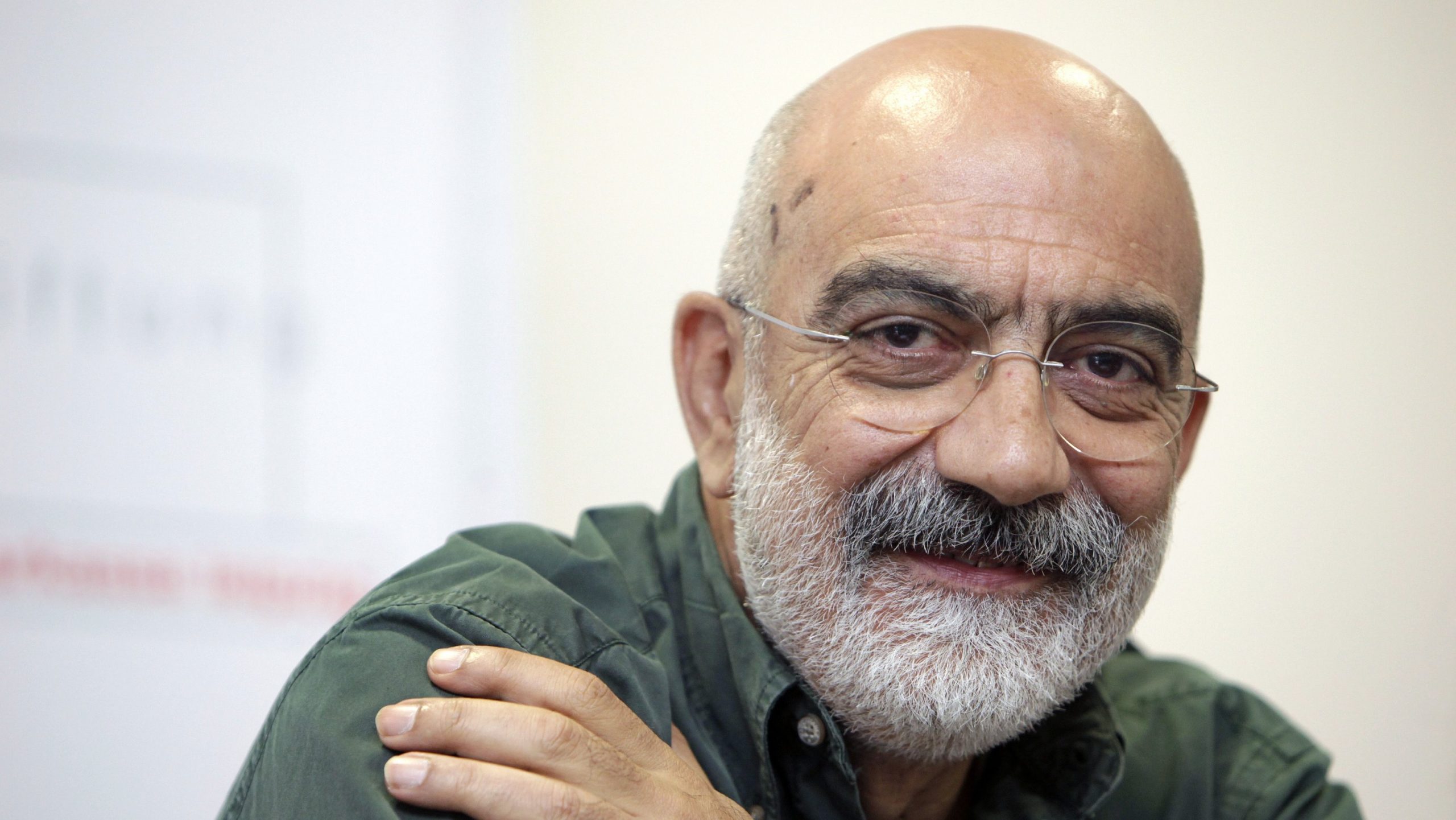 After a ruling by Turkey's top appeal court, the prominent Turkish journalist and novelist Ahmet Altan – jailed in connection with the failed coup attempt of 2016 – has walked free.
Prominent Turkish writer and journalist Ahmet Altan has been released from prison after the Court of Cassation overturned the verdicts against him.
The decision came on Wednesday, one day after the European Court of Human Rights, ECHR said Altan's imprisonment, which has lasted more than four-and-a-half years, violated his human rights. The ECHR also ordered Turkey to pay 16,000 euros in non-pecuniary damages.
"I do not know what my feelings are. I do not know why I am out. They sent me to prison without asking and now they released me without asking," Altan told the press after this release.
The writer has been in an Istanbul prison since September 2016 on charges related to the failed coup attempt in July 2016.
He was arrested over allegations that he disseminated subliminal messages related to the coup attempt during a TV programme, as well as articles he had written criticising the government.
Altan denied the charges, which he and his lawyer insisted were politically motivated.
"This has been judicial persecution which lasted more than four years and seven months. Altan was held with a completely empty file," Figen Calıkusu, his lawyer, told the press. "He was considered a perpetrator of the coup attempt for the articles he wrote," Calıkusu added.
In 2018, Altan was sentenced to life in jail without parole for attempting to overthrow the government of President Recep Tayyip Erdogan. The ruling has now been overturned by Turkey's top appeal court.
Following the first verdict, Altan was re-tried and sentenced to more than 10 years for aiding the "Fethullahist Terrorist Organisation" or "FETO" for short.
FETO is the name given by the Turkish government for followers of the exiled preacher Fethullah Gulen. Ankara accuses Gulen and his supporters of orchestrating the coup. The US-based Gulen denies any involvement.
In 2019, Altan was briefly released due to the time he had served but re-arrested only after eight days because the prosecutor objected to his release.
Rights groups, opposition and journalists' organisations have welcomed his latest release.
The Committee to Protect Journalists, CPJ, said it welcomed the release of Altan and urged the government not to make the same mistake of rearresting him.
"Turkish authorities should not repeat the mistake of rearresting Altan as they did in 2019, and should allow him to live and work freely," Gulnoza Said, head of Europe and Central Asia Program at CPJ, said.
"Altan should never have been arrested and should have been released years ago. Better late than never but let's not shrug off how we got here – don't reward hostage-taking." Nate Schenkkan, Director of Research Strategy at the rights organisation Freedom House wrote on Twitter.