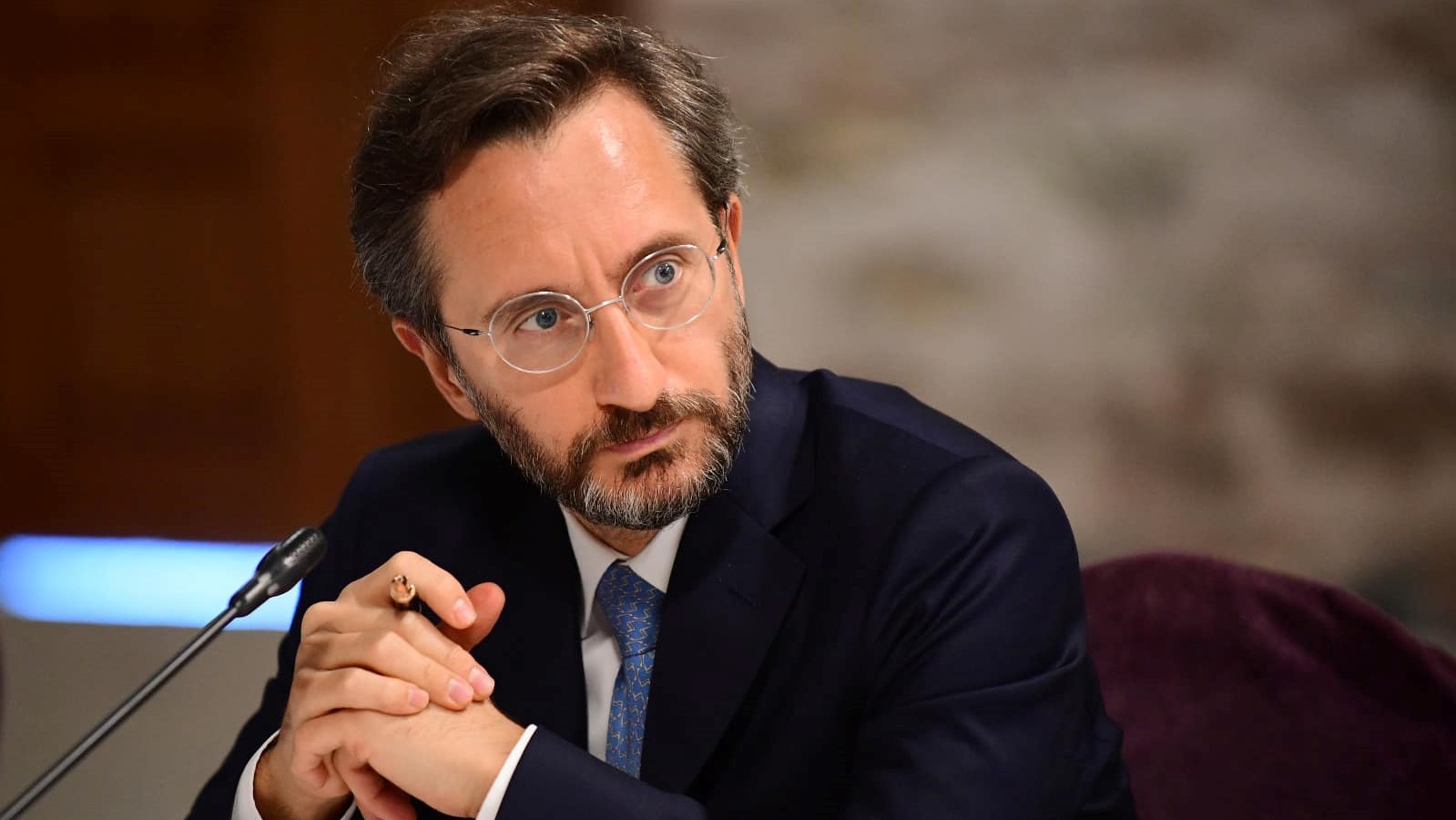 A Reuters report on how President Erdogan's officials more or less control Turkey's newsrooms has aroused the ire of his Communications Chief.
Fahrettin Altun, head of the Communications Directorate under the Turkish Presidency, has accused Reuters news agency of "systemic manipulation" and "fake news" after it published a special report on how he and his staff control the newsrooms of Turkish media.
"This is not the first time that Reuters, an apparatus of perception operations and systematic manipulation targeting Recep Tayyip Erdogan and Turkey, publishes misleading and fake news," Altun wrote on Twitter on Wednesday.
A Reuters special report prepared by Jonathan Spicer wrote on Wednesday that from an office tower in Ankara, officials shape the nation's news – and always to President Recep Tayyip Erdogan's advantage.
The report added that the Communication Directorate often calls journalists and editors by phone and sends WhatsApp massages to instruct the media about their coverage.
Altun dismissed the claims and insisted on their good work. "Being targeted by the UK-based news agency Reuters is a sign that we are on the right track and a badge of honour," Altun said.
Altun also accused Reuters of manipulation and fake news on certain topics, such as distorting Erdogan's statements, Turkey's military operations in Syria, the country's economic crisis and the failed coup attempt in 2016.
"This is the sort of news agency that attempts to target the Turkey Communications Model and the Directorate today. We know perfectly well Reuters' intentions, the purpose it serves and what it is doing for that purpose," Altun said.
Altun, who has no previous media experience, was appointed to head the Directorate of Communications in 2018 under the new presidential system, in which there are almost no checks and balances.
"The Directorate, with an annual budget of around 680 million lira ($38 million), was tasked with coordinating government communication. It grew out of the old Directorate of Media, Press and Information, whose main role was issuing press cards to journalists. But its responsibilities reach much wider, including countering 'systemic disinformation campaigns' against Turkey through a unit the Directorate established this year," Reuters wrote in its special report.
The directorate employs media monitors, translators, legal and public relations staff in Turkey and abroad.
"It has 48 foreign offices in 43 countries worldwide. These outposts deliver to headquarters weekly reports on how Turkey is portrayed in foreign media," Reuters wrote, quoting an insider.
Altun and his Directorate are often accused of intervening heavy-handedly in the media.
"The government strategy is to make everyone see, hear and read only the government line," Osman Vedud Esidir, a journalism professor, told Reuters.
Since the 2016 failed coup attempt resulted in a major crackdown on dissenting voices, the Turkish media and press have come under increasing government control.
Turkey ranked in 149th place out of 180 countries in 2022 in the latest press freedom index of the watchdog organisation Reporters Without Borders, RSF It classifies the Turkish government's control over media outlets as high.