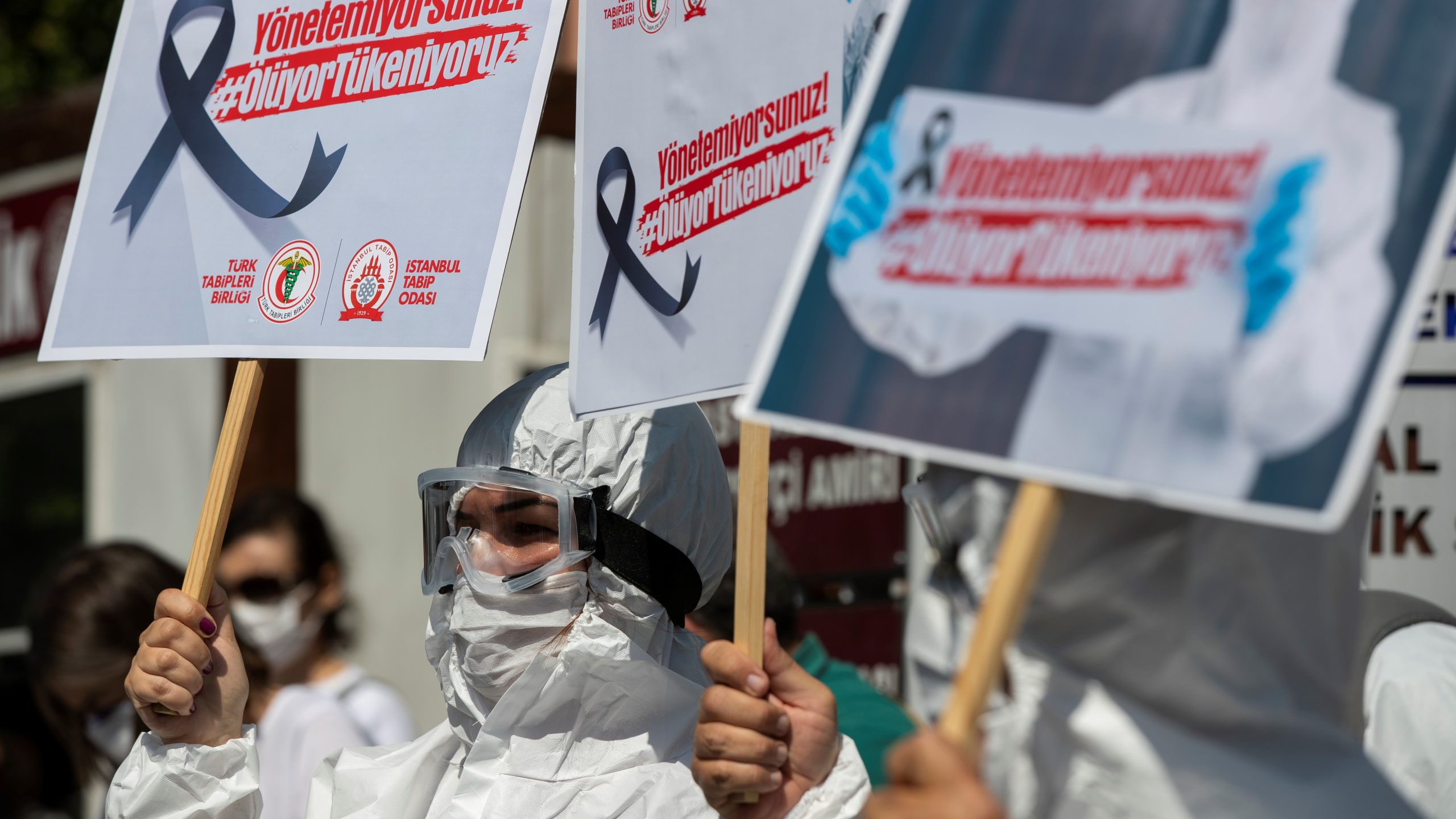 Turkish authorities have banned the media from covering the latest murder of a doctor by an angry patient, as medics stage a nationwide strike against the epidemic of violence hitting their profession.
After a patient's relative murdered a doctor and his secretary in hospital on Thursday in the central Anatolian city of Konya, Turkey's Radio and Television Supreme Council, RTUK, the state agency that monitors and sanctions radio and television broadcasts, has banned all media coverage of the double murder.
"Regarding the armed attack in Konya City Hospital, a broadcast ban has been imposed on media operating in written, visual and social media form and on the internet," RTUK said in a statement.
A court in Konya rook the swift decision, on RTUK's request. Media organisations that do not obey the ban may be fined.
Cardiologist Ekrem Karakaya and his secretary were murdered by Hacı Mahmut Akcay who was reportedly angry with Dr Karakaya's treatment of a family member. Akcay also lost his life following an armed clash between him and security officers.
In response, medical workers across the country ordered a two-day strike. "Dr Ekrem Karakaya was slaughtered on duty. We are angry. We are striking on July 7 and 8 against the violence," the Turkish Medical Association, TTB, said in a statement.
The TTB also called for the resignation of Fahrettin Koca, the Minister for Health, citing the government's failure to stop violence against medical workers.
"In the face of violence, we can no longer tolerate any damage to … physicians/health workers. As we have repeatedly stated, violence is a predictable and preventable social problem, and this problem can be overcome with overarching policies aimed at solving it," TTB added.
While medical workers are holding their nationwide strike, emergency services will continue.
Doctors and other medical unions have been demanding new laws and regulations to protect them from an epidemic of violence and tough working conditions.
A report published by the Union of Health and Social Service Workers said violence against medical workers increased by 62 per cent in 2021. That year, 364 medical workers were attacked and 316 lost their lives.
The report also suggested that only 11.3 per cent of the attackers were imprisoned for their acts of violence. Some 37 per cent of the attackers were released after a short period of detention while another 16.8 per cent were subject to administrative investigations. A third of the number, 34 per cent, walked free without investigation or punishment.
The government adopted a new bill on May 27 to curb violence against medical workers, but unions say it is not enough, and that overarching medical reform is the only solution.