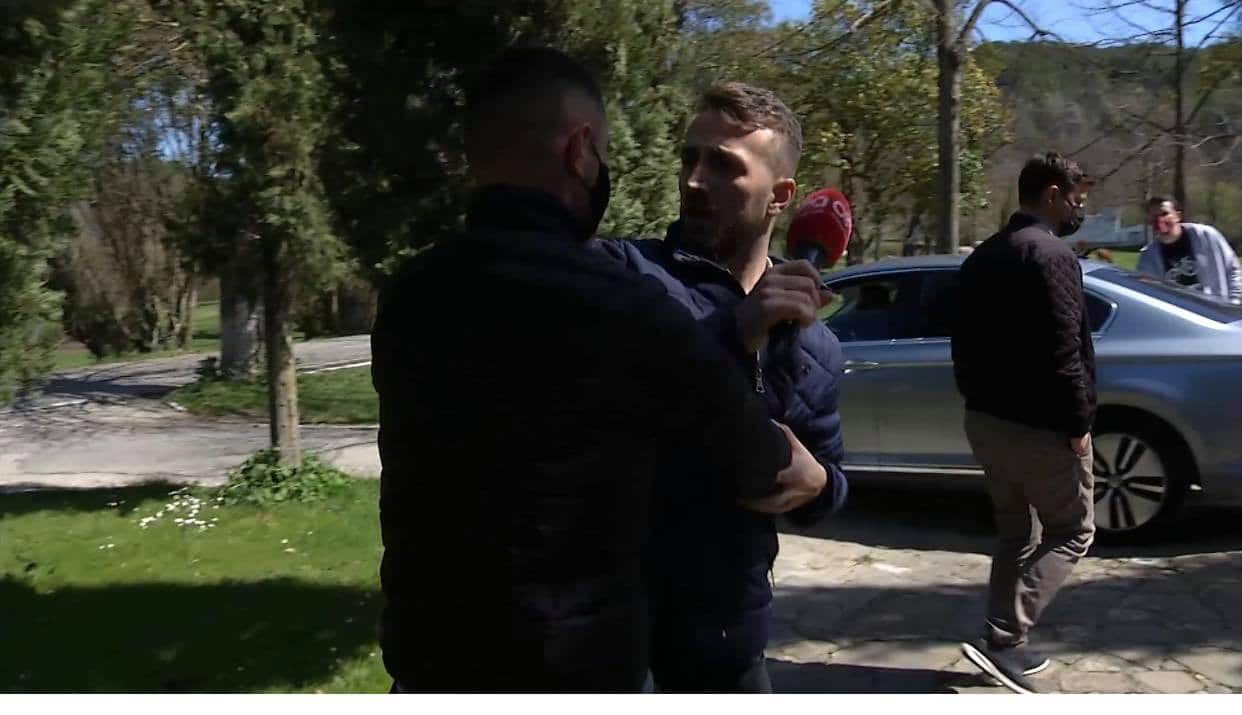 A video of an Albanian journalist being physically restrained by the Mayor of Tirana's security guards – to stop him from asking the mayor questions – has drawn criticism and raised concern.
The head of the Albanian Media Council has criticised the behaviour of the Mayor of Tirana's security detail after a video published by Ora News media outlet showed a journalist being physically stopped from putting questions to Mayor Erion Veliaj.
"Veliaj was holding a political event and after he finished he entered a cafe and we were waiting for him outside," the journalist, Isa Myzyraj, told BIRN.
"As soon as he came out, I approached and asked a question that many are seeking answers to: what can you say about construction without criteria in Tirana? He meanwhile immediately started making accusations about the media executives where I work," the journalist added.
"With an action that in my opinion … seriously violates freedom of the media, his companions not only obstructed me but held me by the hands and exerted physical pressure so I could not move until Veliaj got in his car and left," he continued.
Koloreto Çukali, Head of the Albanian Media Council, called the action concerning.
"In the published videos, it is clear that the movement [of the journalist] was forcibly blocked by the individuals accompanying the mayor. The only 'crime' of the journalist was putting a microphone in front of Veliaj, a very normal practice in Western countries," he told BIRN
He added that this is not good practice, especially when the questions were of clear public interest.
According to the 2020 report of media rights watchdog Freedom House, reporters in Albania have little job security and "remain subject to lawsuits, intimidation, and occasional physical attacks by those facing media scrutiny".
Ora News is a local media outlet owned by Ylli Ndroqi. Its assets were seized by the prosecution on August 2020 under anti-mafia laws. The owner's lawyer said the client suspected political motives behind the move.