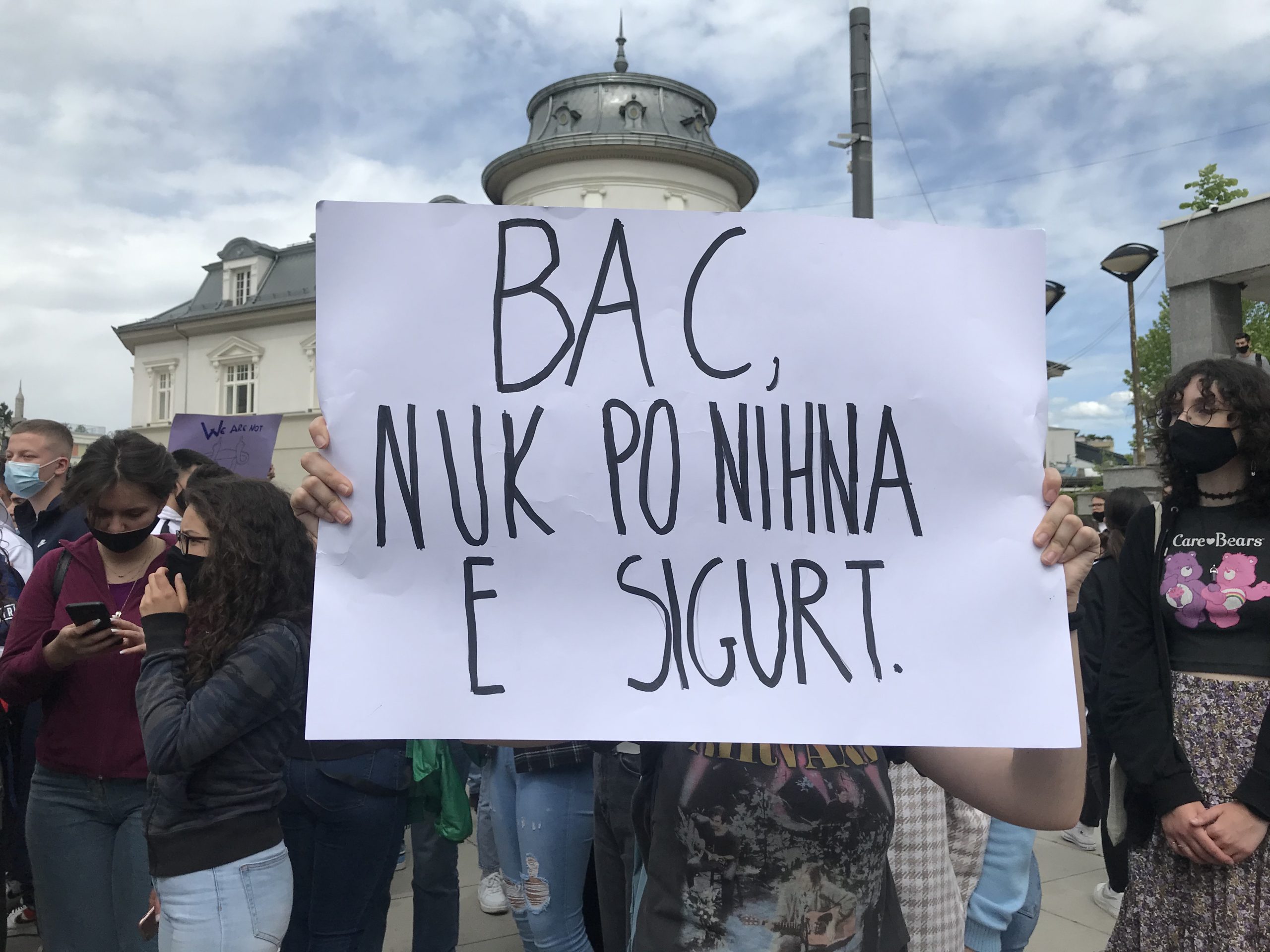 For our latest investigation, we would like to hear from women and girls from the Western Balkans who have experienced slut-shaming on social media, particularly on TikTok, or people who know someone who has been slut-shamed online.
Women and girls are often at risk of being denigrated, bullied or sexually exploited via social media. 
One of the problematic issues that they face is slut-shaming – a phenomenon defined by the European Institute for Gender Equality, EIGE as "stigmatising women and girls on the basis of their appearance, sexual availability, and actual or perceived sexual behaviour". 
According to EIGE, slut-shaming "is a long-standing form of gender-based violence that is amplified in the cybersphere: it perpetuates the regulation of women and girls' sexuality and curtails their freedom of speech online".
As the social media platform TikTok has gained billions of users worldwide, it has increasingly been used for slut-shaming. A BIRN investigation in February 2022 concluded that the minimum age requirement to open a TikTok account has done nothing to stop thousands of children in the Balkans under the age of 13 from accessing the short-form video app, increasing the danger of younger girls being slut-shamed.
For our new investigation, we would like to hear from women who have been slut-shamed on social media networks, particularly via TikTok, or from anyone from a country in the Western Balkans who knows someone who has been slut-shamed online.
The key things we want to find out are: 
What was the social media platform on which you or someone you know suffered slut-shaming?
Did you trust in state authorities, parents or teachers to assist you and stop the slut-shaming? If yes, what was their response, and if no, why you did not trust them?
Is TikTok often being used for slut-shaming women and girls?
Has the slut-shaming affected you in the long term?
Are members of the LGBT community more or less affected by online slut-shaming?
We will not publish any documents or names without prior consent and we do not plan to use specific examples, but rather to highlight the general systemic problems. Your responses are secure and encrypted.
Your stories will be used to help us with our ongoing investigation.
How you can take part:
To submit your experience, all you need to do is fill out this form. The questionnaire is available in English, but also in Albanian, Bosnian/Croatian/Montenegrin/Serbian and Macedonian.
You can also contact us via email: readerstories@birn.eu.com.
Or you can reach us via social media:
Facebook: @balkaninsight
X (formerly Twitter): @balkaninsight