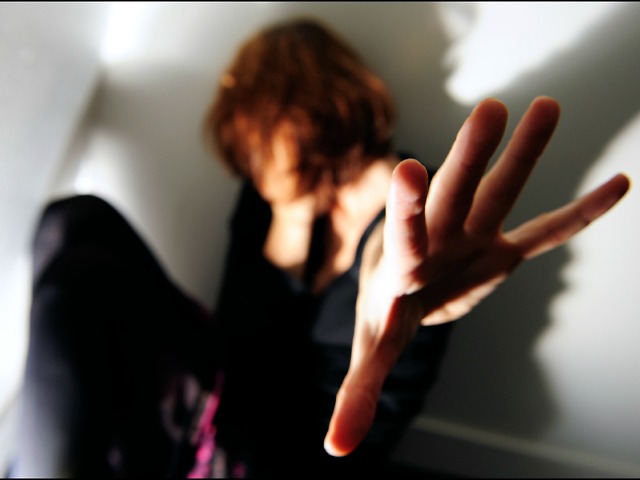 An activist's tweet about the abuse her sister endured from her rapper boyfriend has prompted thousands of women in Serbia to share their own experiences of male violence – and police indifference.
Thousands of women and girls in Serbia have shared experiences about the sexual violence they have suffered under under the hashtag #NisamPrijavila ("I didn't report"), with more than 18,000 tweets by Monday morning, less than 40 hours since the initial tweet on the subject by an opposition activist Nina Stojakovic was posted on Saturday.
Stojakovic on December 25 tweeted accusations of systematic violence by her sister's ex-boyfriend, a Serbian rapper known as Numero, after which thousands of girls responded with their own stories about why it is hard or impossible to report such crimes, since those close to them fear to do so and state institutions do not respond.
In the series of initial Tweets that launched the avalanche Stojkovic said Uros Radivojevic "Numero" had harassed and physically and psychologically abused his then girlfriend for a year-and-a-half. Due to that experience, her sister Lidija even tried to commit suicide, Stojkovic said.
After these attacks and harassment "put her in the hospital for week, some new therapists saw the bite marks, bruises, torn lips … [but] why they did not call the police I don't know," she wrote in a tweet.
"I am angered by the neighbours who listened to this brutal violence for nights and did not call the police but just complained to the landlord about the noise. I am angry at the system that do not gives any support to women beaten by their male partners," Stojkovic tweeted, adding that her sister did not report the attacks immediately because she was terrified and suffering from depression.
Numero has since shut down all his social media accounts and refuses to answer media questions on the matter. "I don't want to give any statements. It's a chaos," he told the Telegraf tabloid.
After this another of his ex-girfriends has said he did the similar things with her.
"His closest friends knew about it because I approached them, as did my parents, my friends, the police, and the psychiatrist. As a result of that relationship, I suffered from anxiety disorder as well as panic attacks anywhere in public, physical injuries, bruises, split lips, hair loss and worst of all, [loss of] myself and my personality," she wrote on Twitter.
The tweets have prompted thousands of women and girls in Serbia to write about their own experience and why is it hard to report these crimes, mostly blaming lack of support or relativization and disinterest by the police.
Actress Danijela Steinfeld, who this year publicly accused actor Branislav Lecic of raping her in 2012, also joined the campaign, revealing her own reasons for not going to the police immediately.
"I didn't report it the morning after the rape, because I was broken, and I wouldn't survive their disbelief and condemnation. When I spoke, and was forced to participate in pre-trial proceedings, despite a handful of evidence, the same thing happened. Only, now they can't break me," Steinfeld wrote.
The prosecution in July this year dismissed her criminal complaint saying there were no grounds for suspicion that the well-known actor committed the crime.