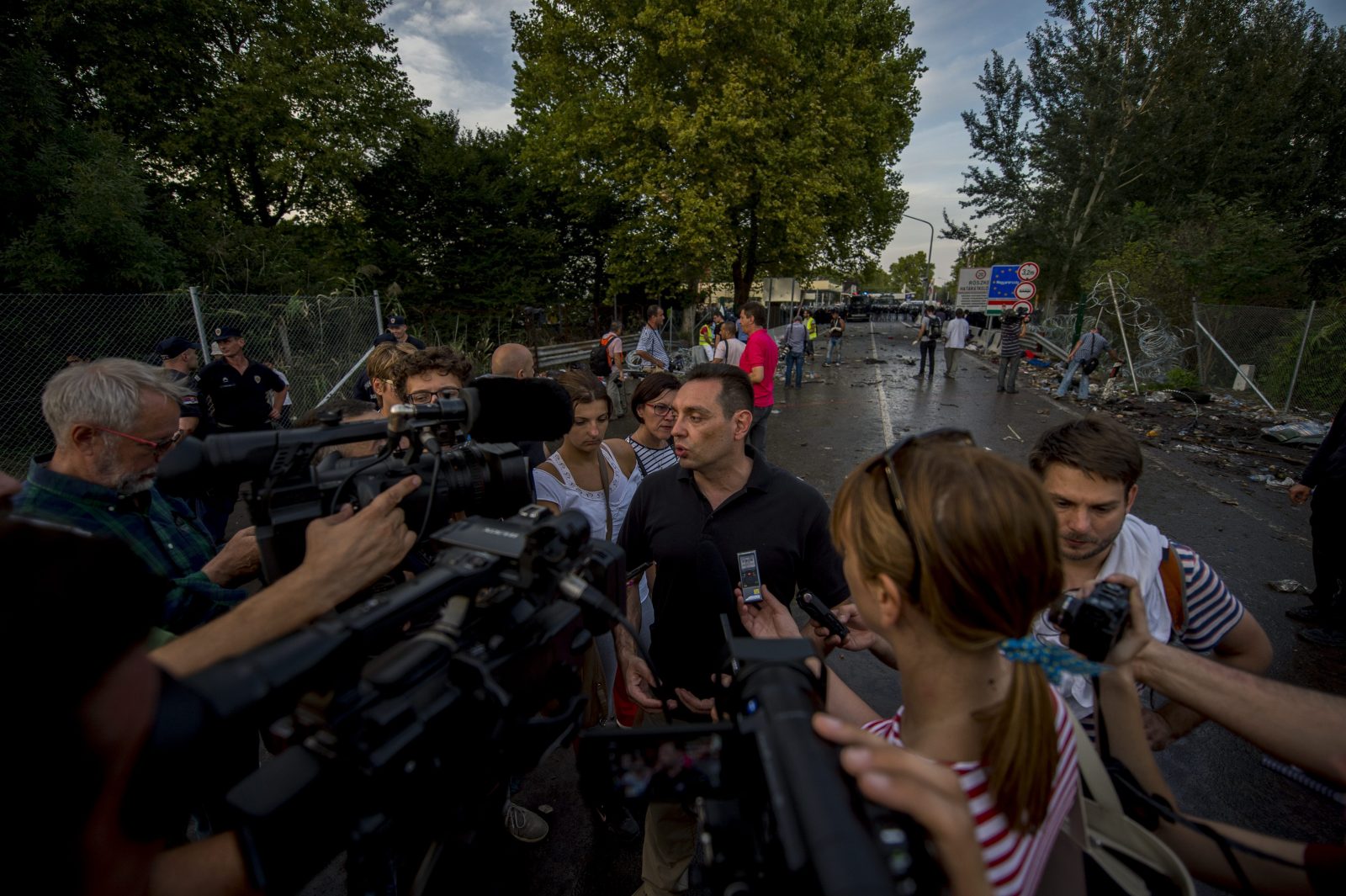 After an embarrassing gaffe by the Defence Minister, Reporters Without Borders has called on the authorities to reveal whether emails between opposition politicians and the media are being monitored.
International media watchdog Reporters Without Borders, RSF, has called on the Serbian authorities to investigate how much surveillance goes on in the country – after the Serbian news agency Tanjug on February 16 published a response written by the Defence Minister to a never-published opinion piece by a former defence minister.
The former defence minister and current opposition politician Dragan Sutanovac emailed his article on defence issues to the editor of the weekly Nedeljnik, Veljko Lalic, which decided not to run it.
RSF noted its concern that current minister Aleksandar Vulin felt able to respond to the unpublished material – and that he had said in his article that he was replying to the article Sutanovic had published in Nedeljnik.
On February 19, RSF's European bureau chief, Pauline Adès-Mével, called on the Serbian authorities to investigate whether opposition politicians were being spied on.
"We are concerned that emails between opposition politicians and independent media outlets are being spied on and intercepted by the government," Adès-Mével said.
"We call on the authorities to shed all possible light on this matter," the press release added.
After the news broke, Vulin apologized to Nedeljnik and said he would ask the relevant bodies to look into the matter. Vulin's staff later said its PR team had mistaken Nedeljnik for Kurir, a Belgrade-based tabloid that recently published an interview with Sutanovac.
But in his response article, Vulin only referred to Sutanovac's comments about Serbia-Russia cooperation, which the unpublished piece contained, and was not mentioned in the Kurir interview.
Nedeljnik also said the authorities needed to find out whether any officials used the resources of the secret services to intercept emails between Sutanovac and Lalic.
"It is hard to believe that a person working constantly with the media, for example, someone in the defence ministry's public relations department, would confuse the daily Kurir with the weekly Nedeljnik," the weekly said.
This, however, is not the first time that concern about surveillance of politicians and journalists has arisen in Serbia.
In March 2016, the tabloid Informer published some of the findings of an investigation into the assets of Aleksandar Vucic – now president of Serbia, who was then prime minister – which the investigative website Krik had carried out but never published.
Serbia has been falling for years in the rankings of the World Press Freedom Index. It was ranked in 90th place out of 180 countries in the 2019 Index.