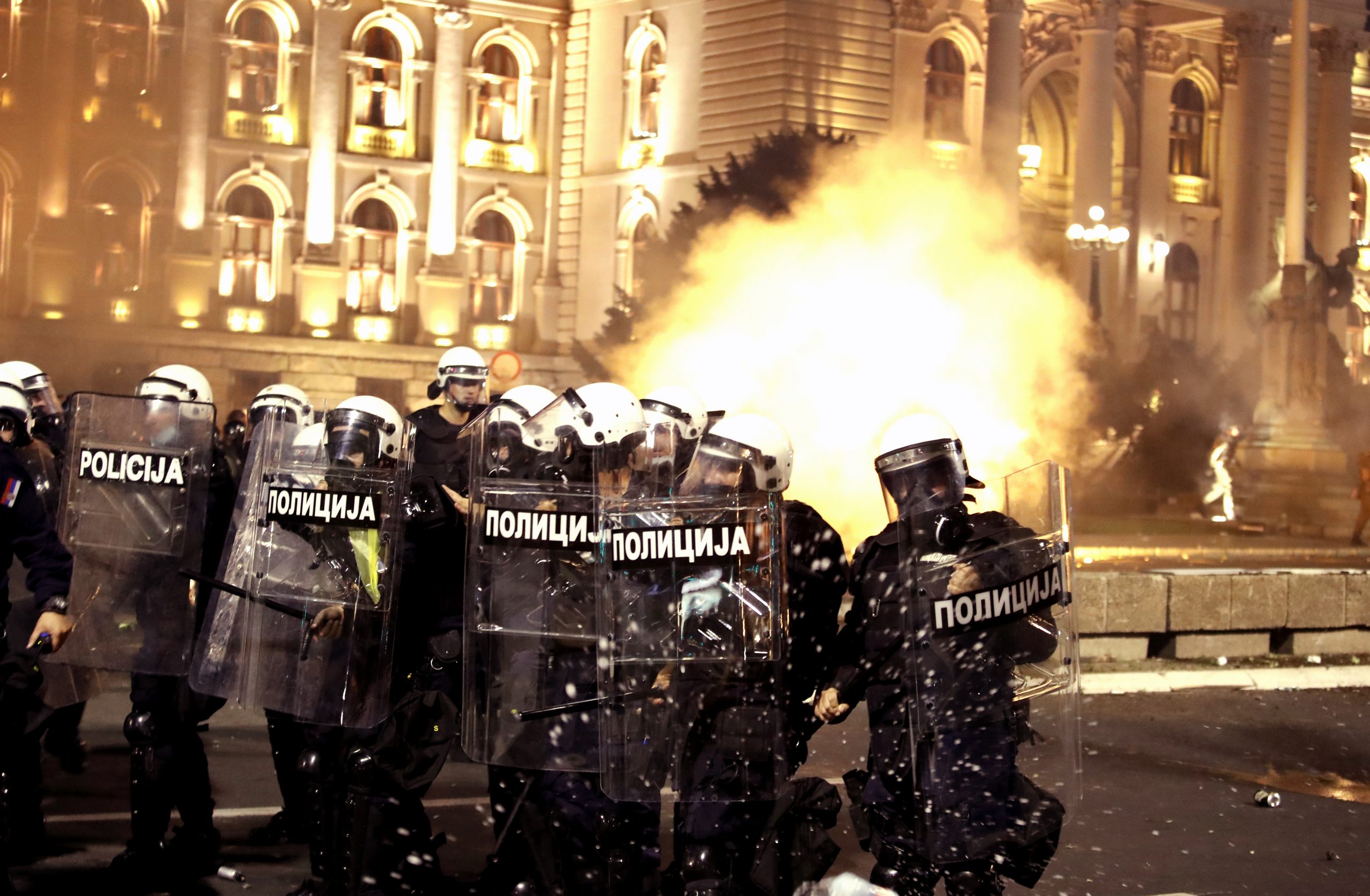 The Serbian Interior Ministry told the Council of Europe that it is still looking into attacks on journalists, some of them involving police officers, during protests that turned violent in July.
The Serbian Interior Ministry said in a letter to the Council of Europe's Platform to Promote the Protection of Journalism and Safety of Journalists that it has not yet identified who attacked journalists from N1 TV, the Nova news website and Beta news agency during protests in the capital Belgrade in July.
"Concerning the allegations about the attempt to prevent N1 TV crew and journalist Jelena Zoric from reporting and inflicting injuries to a journalist of Nova portal, we would like to inform that the Sector for Internal Control of the Ministry of the Interior is working on collection information as requested by the competent prosecutor's office," said the letter that was sent on October 19 and made public on Monday.
The ministry said that police investigated "allegations related to events of 8 July 2020 (injuries inflicted to Nova portal journalist Marko Radonjic and attack on Nova portal journalists Milica Bozinovic and Natasa Latkovic)" and "established that they were not reported or recorded following the procedure prescribed by the law, and that no further actions were taken".
"Regarding the injuries inflicted to Beta News Agency journalist, Zikica Stevanovic, we would like to inform that a report on this event was submitted to the competent prosecutor's office in Belgrade, as well as that additional measures have been taken to identify the perpetrator of this criminal offence," the letter added.
The protests erupted in July in Belgrade and other cities after Serbian President Aleksandar Vucic announced that a curfew would be reimposed to curb the spread of the coronavirus.
Protesters clashed with riot police, who used tear gas and cavalry. BIRN mapped major violent incidents that occurred in first two days of protests.
Several journalists were on the receiving end of attacks from both police and protesters.
Some of them, like Stevanovic from Beta, claimed they identified themselves as journalists and showed identity documents to police, but that did not stop officers beating them. Domestic and international journalists' organisations urged the authorities to find the perpetrators.
According to the Interior Ministry's letter, police have found the people who attacked journalists from public broadcasters Radio Television of Vojvodina in and Radio Television of Serbia in the cities of Novi Sad and Nis.
In Novi Sad, police filed criminal charges against two people who participated in breaking glass in the front door of the Radio Television of Vojvodina offices, and caught the person who attacked Radio Television of Serbia journalists Milan Srdic and cameraman Lazar Vukadinovic.
In Nis, the ministry said that Radio Television of Serbia journalist Lidija Georgijeva and cameraman Ivan Stambolic had decided not to file a complaint.