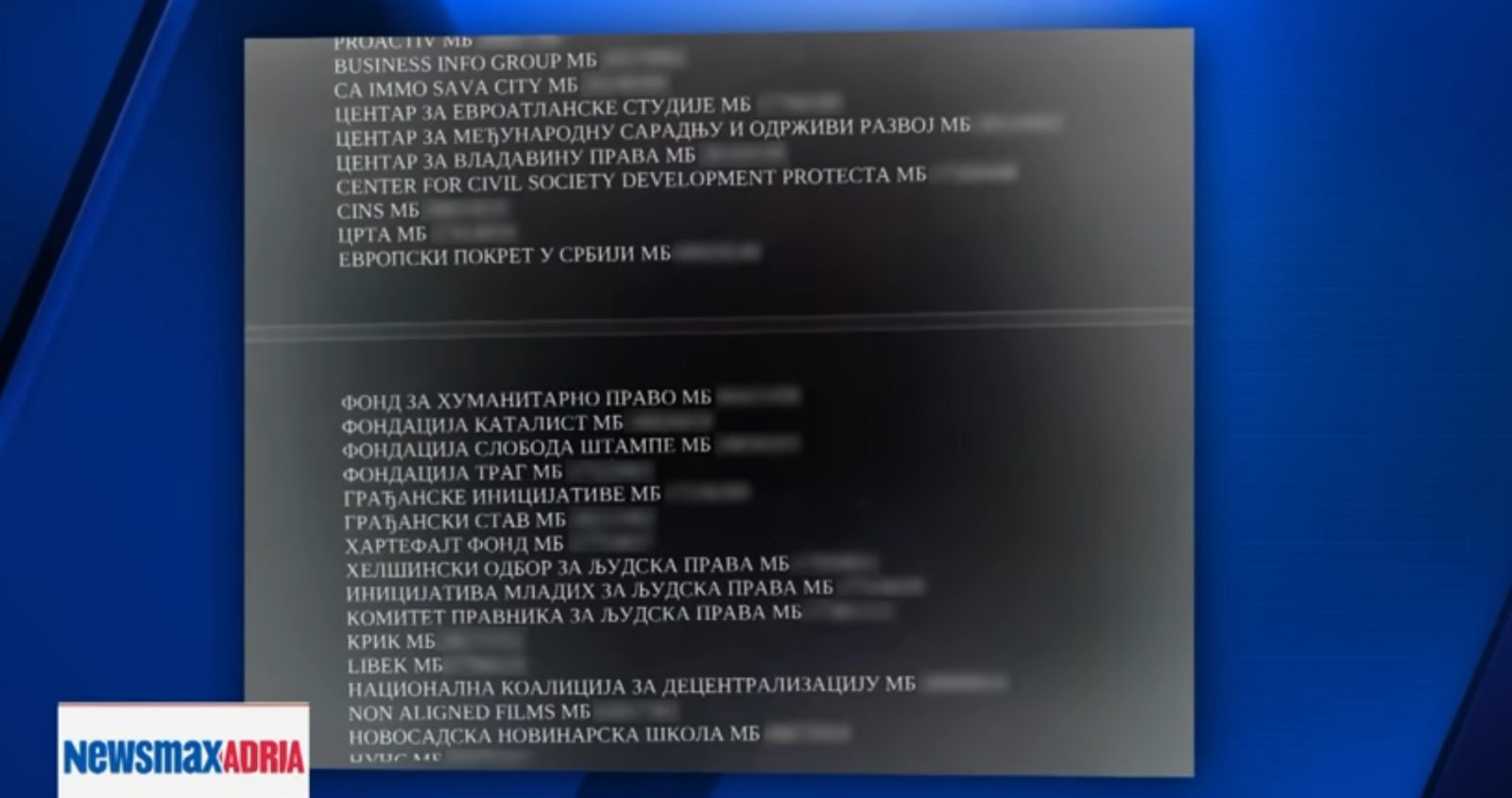 News agency says Serbia was one of five countries that has used laws passed to counter money laundering and terrorism financing to get banks to hand over data on critical journalists, NGOs and lawyers.
Serbia is among several countries that have misused legislation passed to meet Financial Action Task Force, FATF, standards to combat money laundering and terrorism financing to investigate critical voices and NGOs, Reuters reported on Thursday.
According to Reuters, in Uganda, Serbia, India, Tanzania, and Nigeria, the legislation was "used by authorities to investigate journalists, NGO workers, and lawyers".
"Through constant assessments of countries' measures, the FATF plays a little-known but key role in shaping financial crime legislation and in dictating governments' security priorities," the news agency explained. "Across the globe, it has strengthened laws to crack down on money laundering and terrorist financing."
"But by pressuring nations with weak democratic frameworks to adopt and bolster such laws, the FATF has unwittingly handed a new legal instrument to authoritarian governments, according to a dozen researchers at think tanks and human rights groups," it added.
Reuters cited Tom Keatinge, director of the Centre for Financial Crime at the Royal United Services Institute in London, as saying that FATF standards "are increasingly not just being misunderstood, but are being purposefully abused".
When it comes to Serbia, Reuters recalled a request that the Finance Ministry's Administration for the Prevention of Money Laundering made to banks in July 2020.
This was to provide "client data on some 50 NGOs and media outlets known for criticizing what they consider to be President Aleksandar Vucic's increasingly autocratic rule". The list included Balkan Investigative Reporting Network, BIRN, and a number of BIRN employees.
Reuters further reported that, "after news of the letter leaked, Finance Minister Sinisa Mali told a local television channel the intelligence unit was 'doing its job' and the data requests shouldn't be a problem for the targets 'if nothing is hidden'".
No individuals have been charged so far as a result of these probes, Reuters reported.
Reuters reported that Maja Stojanovic, director of Serbia's nonprofit Civic Initiatives, which was named in the letter, told the news agency she believes the Serbian government is using the data for smear campaigns to undermine NGOs' work.
"When Stojanovic and other targeted NGOs consulted the banks about the requests, the banks said they couldn't disclose what information they shared with authorities", the news agency reported.
Reuters said it asked three of the banks, Banca Intesa Beograd, OTP banka Srbija, and Erste Group Bank, to comment, all of whom declined to do so.