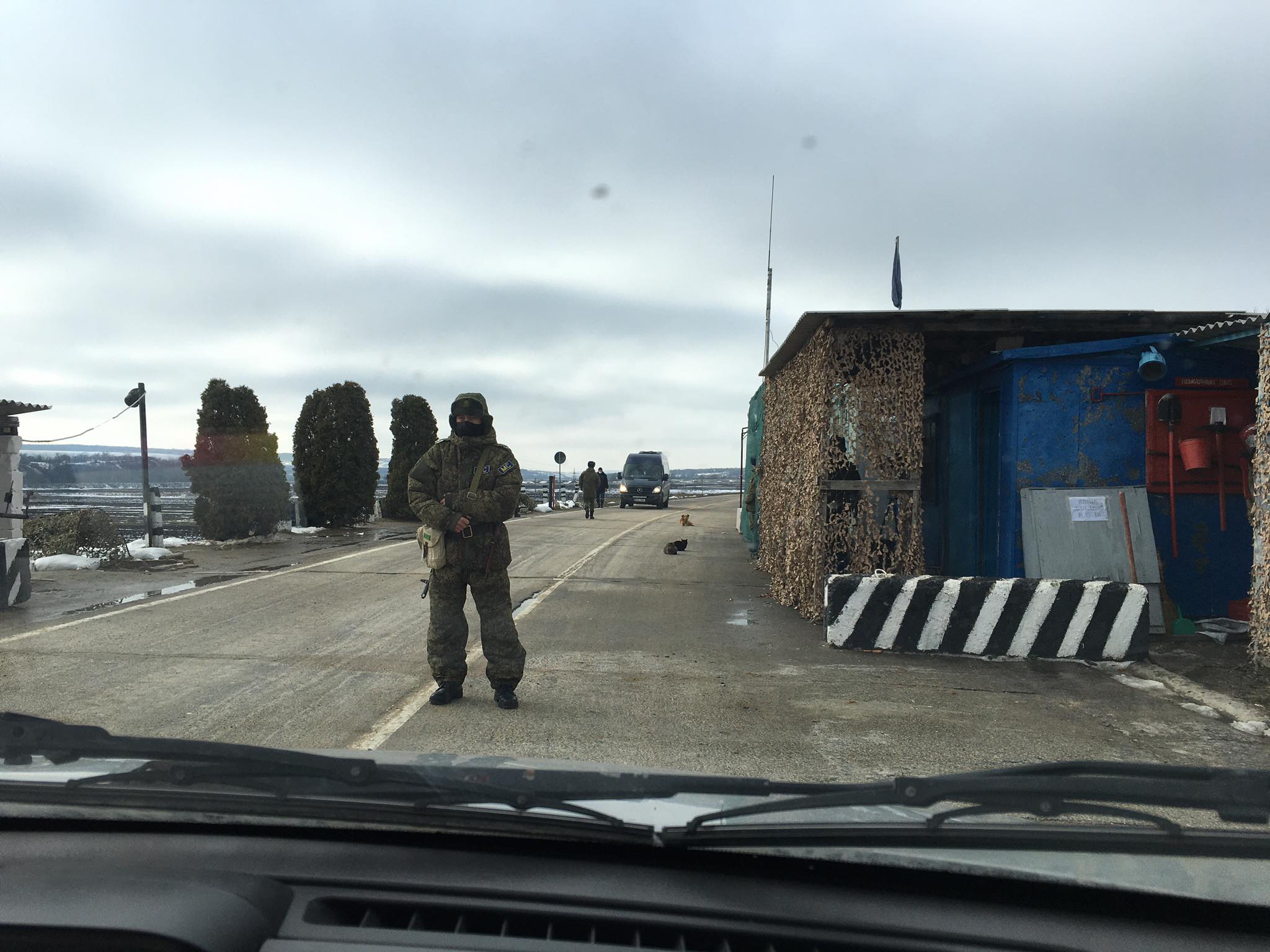 Russian and Transnistrian peacekeeping troops detained two television journalists at a checkpoint at the entrance to the Moldovan breakaway region of Transnistria.
Two Moldovan journalists working for the TV8 television station, Viorica Tataru and Andrei Captarenco, were stopped on Tuesday by Russian and Transnistrian separatist peacekeeping troops at the Gura Bacului checkpoint and ordered to erase all the footage they had filmed and surrender their technical equipment.
"We are here at the peacekeepers' post. We have been detained, the car has been seized, and we cannot get out of the vehicle. They told us we have to hand them the material we filmed, otherwise we can't get out of here," Tataru told BIRN by telephone.
She added that four armed men with a Russian flag emblem on their uniforms were guarding their car.
She said they had contacted the police and representatives of the Joint Control Commission, a combined military command structure involving Moldova, Transnistria and Russia that has operated in the separatist-controlled territory since the war in the country in 1992.
"We've been waiting for the police for an hour. I also called the Joint Control Commission. They said they would come, but so far no one has come," Tataru said.
The two journalists have been filming a weekly TV show for more than a year in villages that are controlled by Moldova but are located on the eastern bank of the Dniester river – in an area that is mostly controlled by the breakaway Transnistrian authorities.
To reach the villages, the journalists have to pass through the Gura Bacului checkpoint.
Transnistria does not allow its checkpoints to be filmed or photographed.
This is not the first time that the two Moldovan journalists have accused the Russian and Transnistrian peacekeepers of targeting them.
In July 2020, peacekeeping troops chased them into Moldovan controlled-territory and asked them to surrender footage they shot on Moldovan soil.
The Transnistrian 'frozen conflict' has seen no armed violence between government forces and Russian-backed separatists since 1992. The de facto border has remained open, and populations on both sides of the river have come to depend on each other economically.