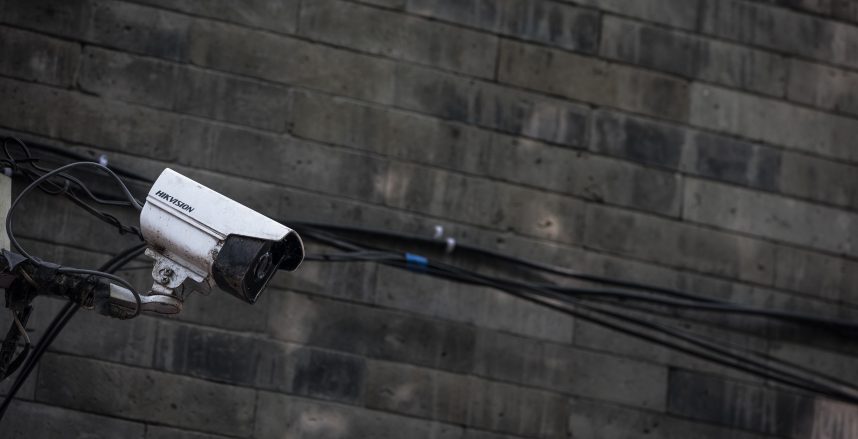 A Moscow court has ruled that the capital's facial recognition system does not infringe on people's civil rights, dismaying the activists who filed the complaint.
Moscow's Tverskoy District Court ruled on Tuesday that the facial recognition system launched on January 1 does not violate the privacy of citizens, paving the way for a 105,000-strong camera network to stay.
The decision was a blow to activists and opposition politicians who argued that the surveillance operation was illegal, Reuters reports.
The case against Moscow's Department of Technology, DIT, was filed by lawyer and activist Alena Popova and opposition politician Vladimir Milov of the Solidarnost party in January.
They sought to ban use of the technology at mass events and protests and to delete all stored personal data previously collected.
"This ruling shows there are no legal defences for facial recognition complaints," Popova's lawyer, Kirill Koroteev, told the media.
The DIT is in charge of managing the surveillance network in Moscow. According to reports, it has spent 3.3 billion roubles, about $53.3 million, installing cameras and licensing facial recognition software to bring the network online.
During the court proceedings the system was on, with the Russian authorities using it to ensure that people who were ordered to remain at home or at hotels under the coronavirus quarantine are doing so.
Meanwhile, the DIT website says it uses the video surveillance system in crowded areas to "ensure safety". It says that video footage is deleted within five days of an incident, unless a request by the public or law enforcement is made.
Following the first court hearing on January 31, rights watchdog Amnesty International said facial recognition systems posed a threat to Russian citizens' privacy and human rights.
"In the hands of Russia's already very abusive authorities, and in the total absence of transparency and accountability for such systems, it is a tool which is likely to take reprisals against peaceful protest to an entirely new level.
"It is telling that the Russian government has provided no explanation as to how it will ensure the right to privacy and other human rights, nor has it addressed the need for public oversight of such powerful technologies," Natalia Zviagina, Amnesty's Russia Director, said.
This is the second time that Popova has filed a lawsuit against the DIT concerning the video surveillance system.
She was previously fined for participating in a protest in Moscow in 2018, and claims that she was only identified with the use of facial recognition.
Last November, the Savelovsky District Court of Moscow refused to examine her claims that her right to privacy was undermined by the establishment of Moscow's video surveillance system and the lawsuit was dismissed.
The face recognition system covering the whole Moscow underground transportation network is set to be fully operative by September 1.