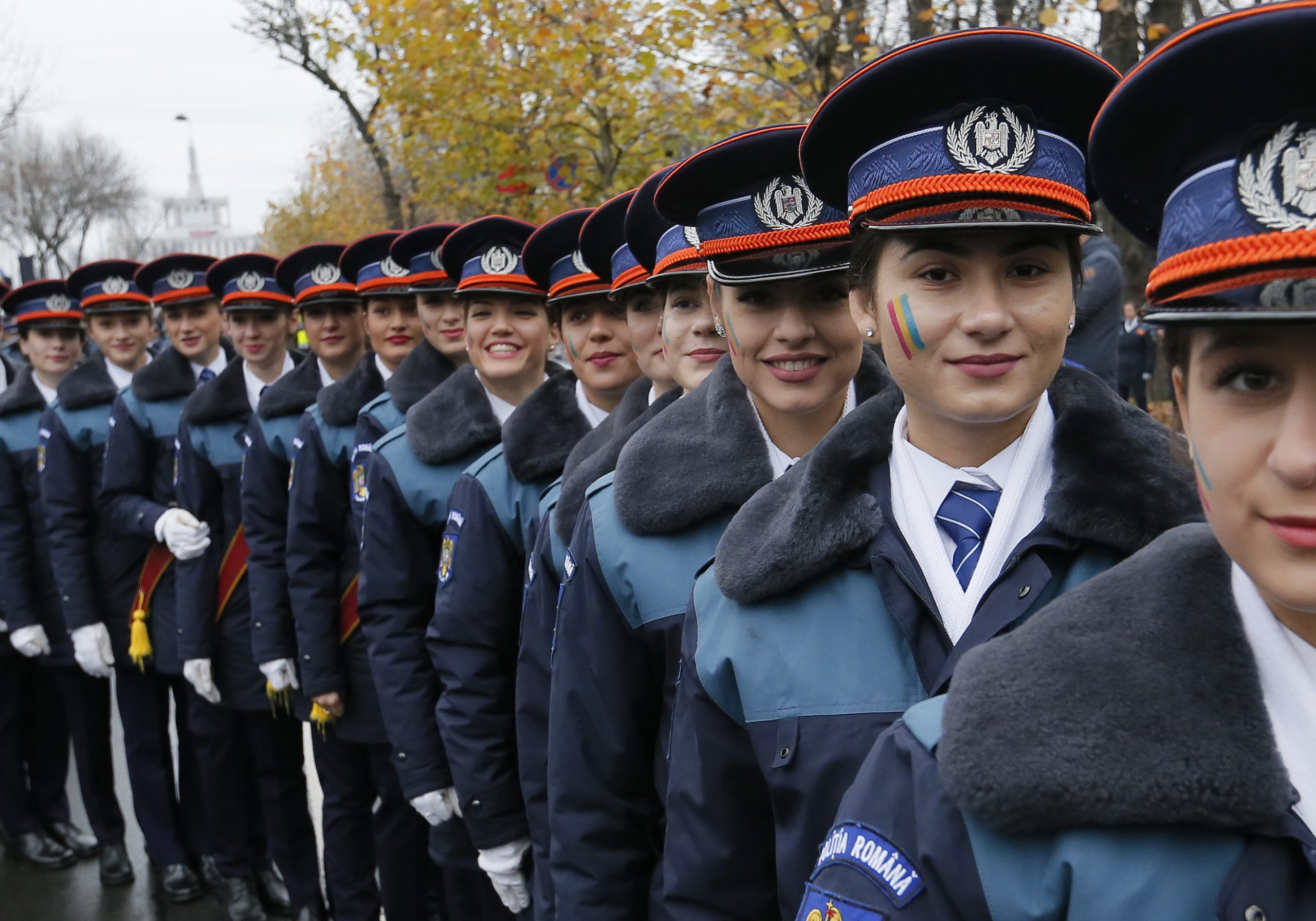 A Bucharest Court on Monday handed down suspended jail sentences to the two former heads of the Police Academy – who had instructed a subordinate to threaten a journalist who was investigating plagiarism at the institution.
The former dean of Romania's Police Academy, Adrian Iacob, and his former deputy, Mihail Marcoci, have each received suspended prison sentences of three years for instigating a fellow officer to blackmail a journalist who had revealed corruption at the institution.
The pair will also have to serve 120 days of community work and have been ordered to compensate the victim with 80,000 lei (more than 16,200 euros), the Bucharest Court of Appeal said on Monday. The verdict is not final and can be appealed.
The threatening message was sent via SMS in April 2019 to the cellphone of Emilia Seran, a journalist with Romania's publication PressOne who had exposed the dean's plagiarism of more than two-thirds of his thesis as well as other similar cases among the institution's professors.
"We are sending this message with the aim of preventing what will follow, everything depends on you," the SMS began. "Stop all your ongoing activities… if you don't want that a calvary [crucifiction] starts," it went on.
Iacob and Marcoci resigned from the Police Academy soon after anti-corruption prosecutors started investigating them on May 24 in 2019 over the threatening message.
Sercan has continued exposing widespread plagiarism among the Academy's top officials and professors. According to the journalist, 74.3 of the theses conducted at the institution between 2011 and 2016 are suspected of plagiarism. 
The Police Academy lost its right to award doctorates in October 2020 by order of the Minister of Education, Monica Anisie, who also ordered a restructuring of the corruption-plagued institution.
On May 13 this year, the Minister of the Interior, Lucian Bode, announced the dismantling of the two doctoral schools within the Police Academy, which, he admitted, "have done great damage to the institution's image".
Bode also announced an overhaul of the Interior Ministry's educational bodies that will include setting up two new faculties, one for police and another for firefighters, as well as the signing of new professors "with an unquestionable academic reputation".