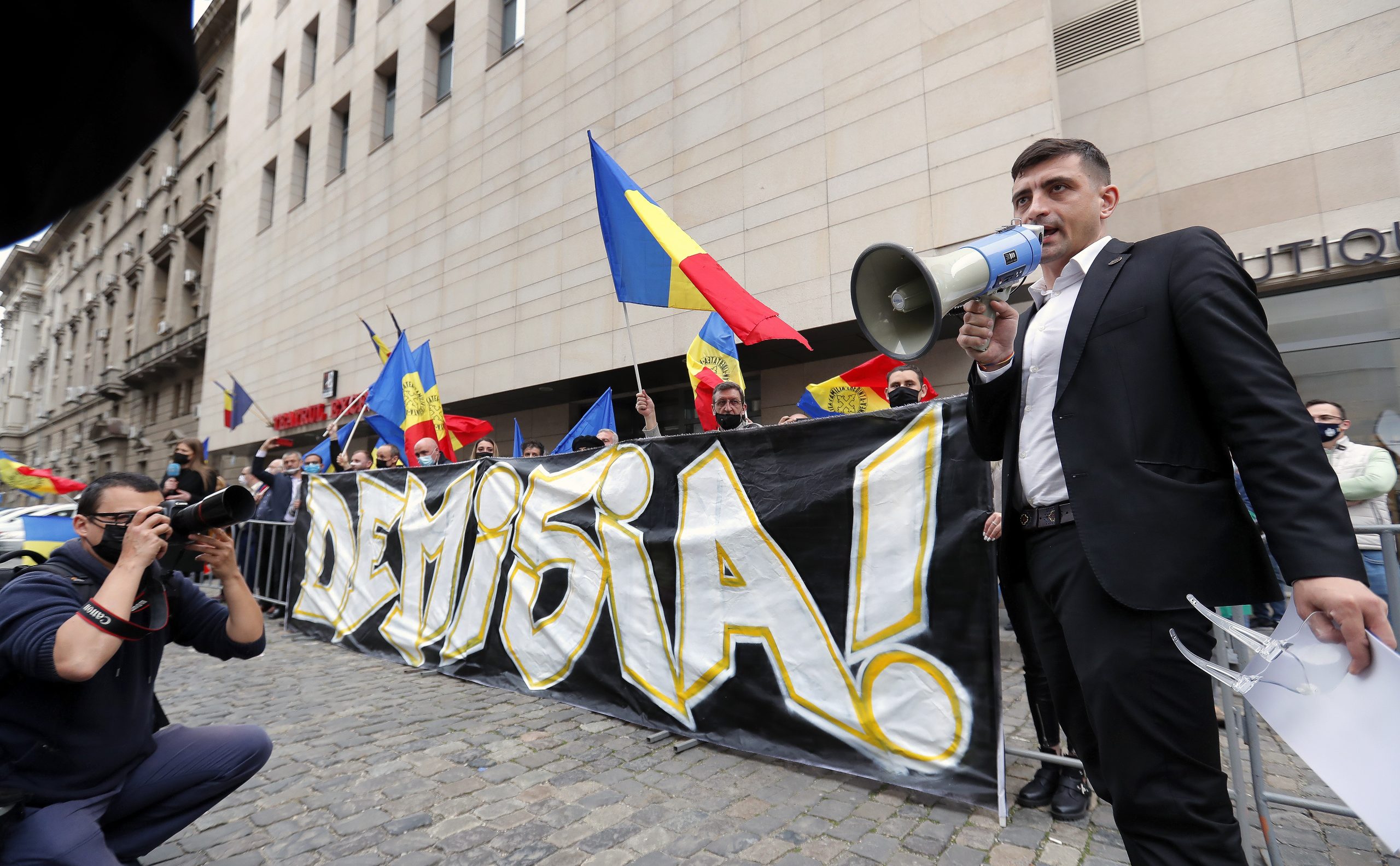 AUR campaign of naming and shaming media it dislikes on Facebook as 'toxic' and 'false' draws criticism from media NGOs as an attempt to intimidate journalists from reporting on its extremism.
The right-wing nationalist Alliance for the Union of Romanians, AUR, has been criticised for started a public campaign on Facebook against Romanian media outlets it deems hostile to its message.
"The audience has spoken: Digi24 TV station is the most toxic and false media institution. Unfortunately for them, the 'young hopes' from 'G4 Fake Media' only managed to get a mention from the jury, as did their colleagues from Sputnik," AUR said on Facebook, naming various media outlets it resents.
According to audience rankings, Digi24 TV is in fact one of the most-watched televisions in Romania and news website G4Media.ro is in the top ten in the country.
The editor-in-chief of G4Media.ro, Cristi Pantazi, told BIRN that blacklisting media is a tradition on the far right in Romania.
"Far-right fascist parties made such blacklists before. The Iron Guard [the pro-Nazi nationalist movement in pre-war Romania] had blacklists in the interwar period. This is exactly how the extremist AUR party behaves now," he said.
Pantazi added that by making public blacklists, AUR intends "to intimidate journalists who honestly report this party's facts, intentions and positions. AUR wants to inhibit the professional press, which presents the public as they are: as anti-Semites, Holocaust-deniers, violent, and hate-speech promoters".
The attacks started after G4Media labeled the party as extremist, based on a long line of public acts by its leaders including a violent assault on parliament, physical and verbal violence to parliamentarians, minimisation of the Holocaust and the appointment as honorary president of Calin Georgescu, a known venerator of the Iron Guard.
An NGO that campaigns for journalists' rights in Romania, Active Watch, also condemned the AUR blacklist. "The AUR party blatantly violates the principles of democratic life by urging citizens to help blacklist those media outlets it labels as toxic," Active Watch said.
It argued that such strategies of creating division in the public space have no place now, but are similar to those adopted by the parties that laid the foundations for the dictatorial regimes of the last century.
"We stand in solidarity with these media outlets, which are now the target of a dangerous populist attack, and call on other parties, organisations and citizens who still believe in freedom of conscience, freedom of expression and the right to information to firmly reject blacklists and attacks on democracy," Active Watch added.