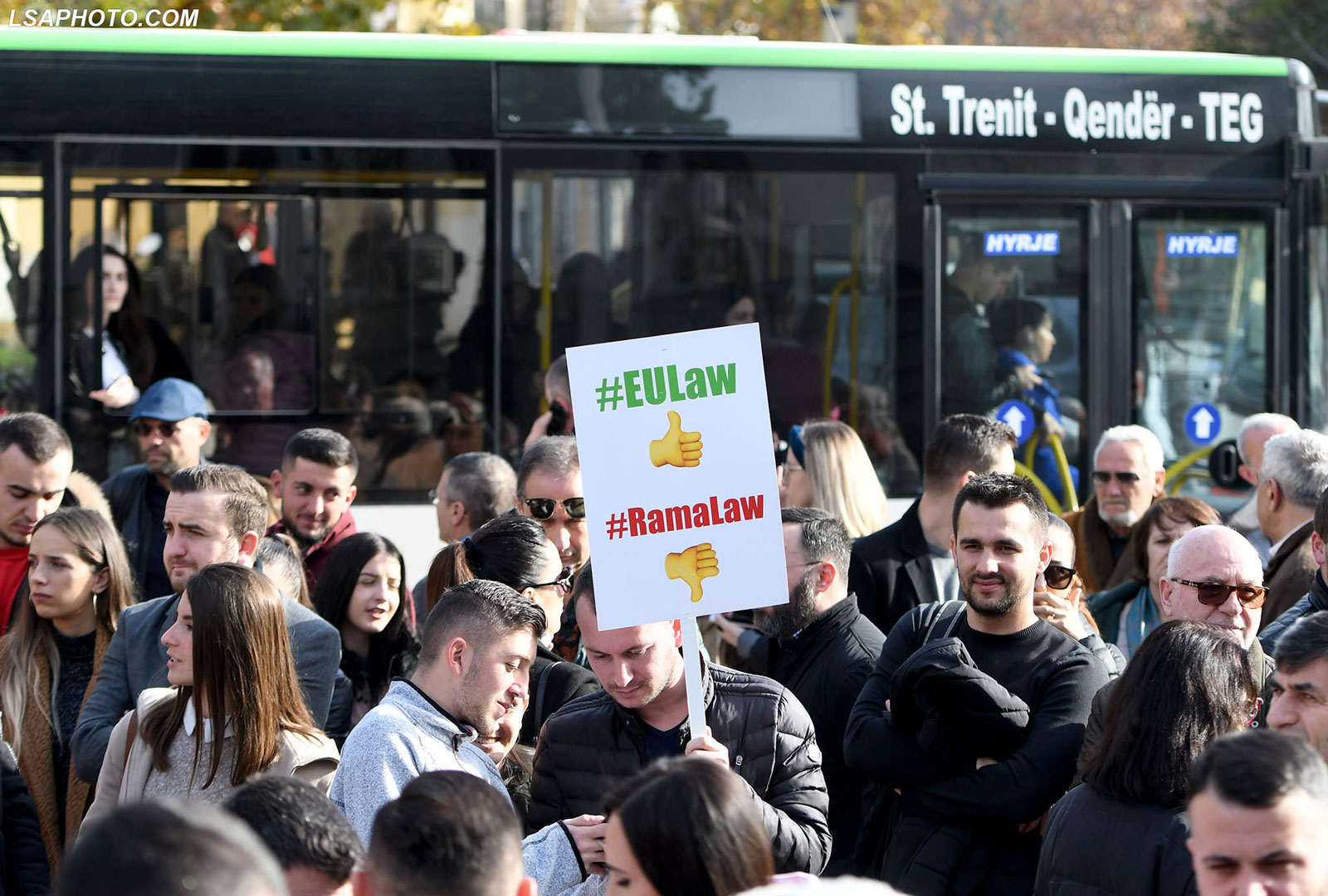 Seven international rights organisations on Wednesday called on parliament in Albania not to press on with a law targeting the online media that both the Albanian President and the Venice Commission have criticised as flawed.
Seven international rights organisations sent an open letter to the Albanian parliament on Wednesday, voicing concern over reports that the ruling Socialist Party is pressing on with legislation targeting the online media, despite fierce international criticism from the Venice Commission, among others.
The seven groups, the European Centre for Press and Media Freedom, ECPMF, Article 19, the European Federation of Journalists, EFJ, Free Press Unlimited, FPU, the International Press Institute, IPI, Osservatorio Balcani Caucaso Transeuropa, OBCT, and the South East Europe Media Organisation, SEEMO, urged the parliament to drop the current proposals and restart the whole process.
"We are writing to express our grave concern about the apparent plans of the Parliament of Albania to ignore the issues raised in Venice Commission Opinion No. 980/2020 of 19 June 2020, further threatening press freedom and the right to freedom of expression and to information in Albania," the letter published on the ECPMF website, reads.
"We urge you to rethink the current legislative procedure and instead put in place a transparent process that leads to appropriate legislation that addresses all the Venice Commission's recommendations, and to include civil society and representatives of the media throughout this process," the letter adds.
Their letter follows a statement by local media organisations, including BIRN Albania, published last week. In that statement, the signatory organisations observed that the parliament aims to use article 86 of the Rules of Procedure of the Assembly, which says parliament should only reconsider issues introduced by the President of the Republic, to get the disputed law through. The organisations said they fear any changes conducted in this way would only be cosmetic, and would fail to address grave concerns expressed over the law.
The legislation, first proposed by Socialist Prime Minister Edi Rama as an "anti-defamation package", aims to create an administrative body that will be empowered to order media to take down news reports over issues such as "infringing the dignity of individuals", under the threat of heavy fines. Critics say the law could have a chilling effect on media freedom due to its broad terms.
Following parliamentary approval of the new law amid protests last December, it was blocked by President Ilir Meta, and the Parliamentary Assembly of the Council of Europe, PACE, asked the Venice Commission for its opinion.
The Venice Commission criticised the law in entirety and, among other things, warned that it could be used by powerful people to protect themselves from media criticism.
Unbowed by the criticism, Prime Minister Rama called again this month for speedy approval of the law, claiming defamation on online media had reached an unacceptably high level.