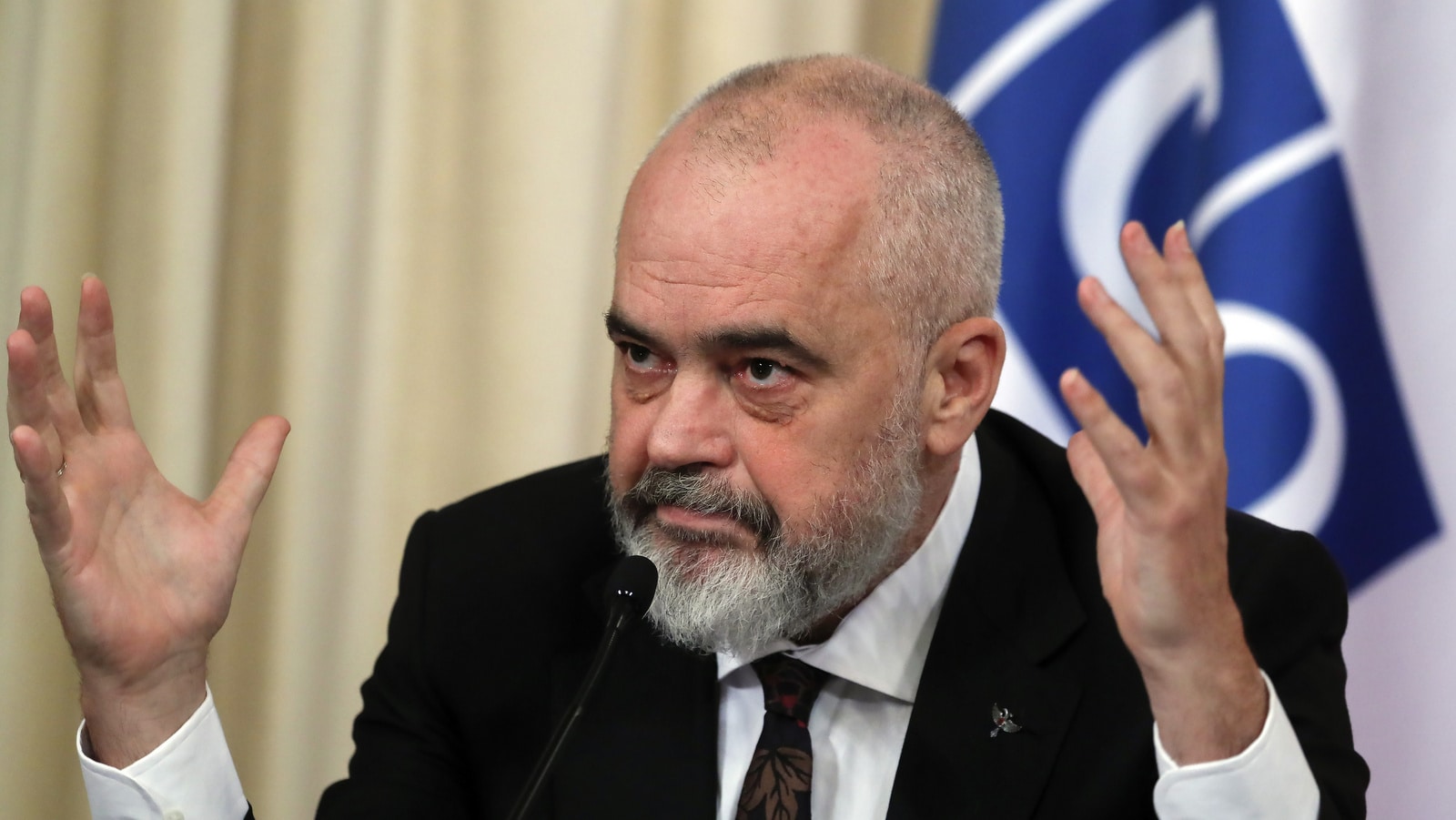 Prime Minister Edi Rama has sent the nation an intrusive voice message through Vodafone advising people to wash their hands against coronavirus and "protect themselves from the media".
Albanian mobile phone users have unexpectedly received a recorded message from the Prime Minister, advising them on how to protect themselves from the coronavirus – and the media.
"Wash your hands, don't move from your house for pleasure, open windows as much as you can, protect yourself from the media," the message from Edi Rama said.
However often mobile phone users called, they had to listen to the message again, as there was no way of silencing it.
Users of Telekom Albania mobile network got a slightly different message, merely advising them to protect themselves from false information.
The media is an old target for the Socialist premier, who over the years has seen his image tarnished by reports of links with organised crime, of controversial public contracts awarded to local companies without competition and of other scandals involving misuse of public funds.
Rama has often attempted to deflect the blame by running a war against the media, and claiming all the allegations against him are manufactured lies.
He once called Voice of America the voice of "the garbage bin" and more lately, he sued the German tabloid Bild for defamation, over leaked tapes that apparently showed close collaboration between Socialist politicians and underworld figures in vote buying and pressuring public officials to vote for the party.
Last November, as the country faced another crisis caused by an earthquake – and faced with questions over government preparedness against natural calamities – Rama threatened unnamed media with closure, claiming he would use extraordinary powers against those who "spread panic".
Albania is now facing one of the most serious crises in its recent history as the economy goes into freefall thanks to the stringent restrictions Rama has put in place to slow down the spread of the coronavirus.
The PM recently attempted to push forward law changes to create a regulatory body for online media, which has proven more difficult to control than the conventional TV networks that operate through government-awarded permits. The law has been blocked amid intense international pressure, however.