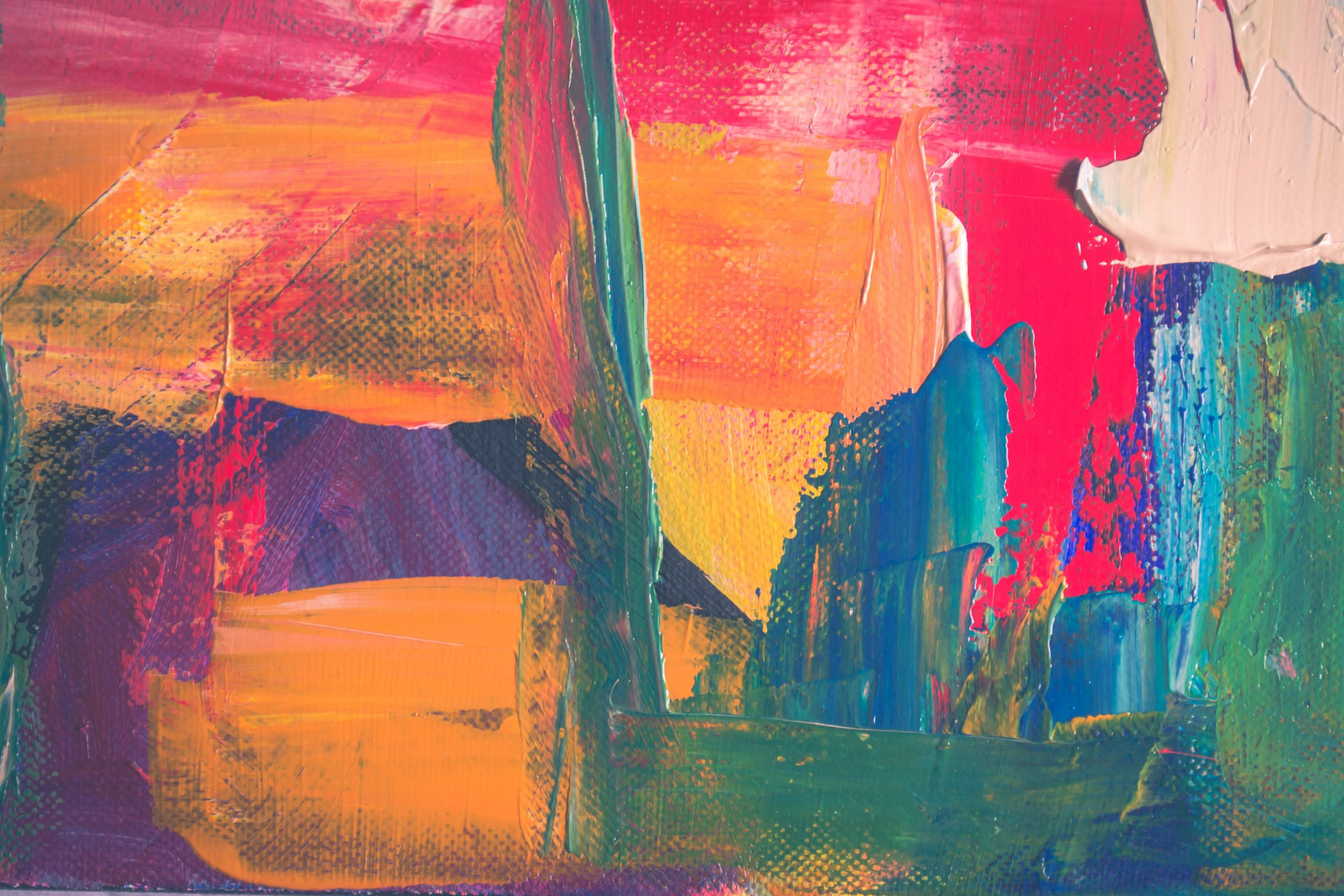 The conflict is stimulating propaganda, misinformation and mass hysteria all over the region, with cybercrimes and routine violations plaguing many online environments.
The beginning of March saw numerous digital violations, mainly related to the ongoing war in Ukraine.
Russia's invasion of its neighbour has electrified the digital environments in the region, and pro-Russian propaganda, misinformation and fake news are skyrocketing. The conflict has also inspired hysteria and panic among the public in North Macedonia and Romania related to energy fears.
Cybercrimes and online fraud confirmed their endemic nature, with Hungary and Croatia remaining at the top of the list of countries where such violations occur most often. Routine digital violations continued to weigh on the Serbian, Macedonian and Bosnian digital environments.
One-sided war narratives, disinformation, and fake news
The Ukraine conflict continued to provoke a wave of disinformation and fake news across the region. And the hostilities will, most likely, continue to have a huge impact on the online environments for some time. Pro-Russian propaganda, partisan manipulative episodes and massive disinformation campaigns are now at a high level in several countries following the outbreak of the war.
Due to the rapid increase in incidents of fake news, disinformation and pro-Russian propaganda related to the war, Romania started to implement some tech countermeasures.
One is the development of an IT platform to identify pro-Russian propaganda narratives on social media resulting from the collaboration between several NGOs and the Department for Emergency Situations.
However, the initiative has also attracted criticism. This is because the government has proposed a number of key terms to be associated with the algorithm which, if applied, would equate cases of "corruption" or "incompetence" related to the Prime Minister or President to pro-Russian disinformation.
In Hungary, on March 5, a pro-Russian Facebook page Orosz Hírek ('Russian News') published a video with Hungarian subtitles that has been watched more than 587,000 times.
In the footage, Ukrainian MP and former Socialist Party leader Ilya Kiva claimed that Ukraine's President, Volodymyr Zelensky, was on the run. However, the news was false. President Zelensky has not left the country or the capital, Kyiv.
In North Macedonia, a case recorded on March 2 saw a Twitter user spread panic by claiming officials were recruiting soldiers for the war in Ukraine.
Fake news, misinformation and disinformation on the war have circulated widely in Croatia as well. On March 1, following a social media story that went viral, celebrating a Ukrainian fighter pilot for shooting down six Russian planes, a number of Croatian media published fake news about a so-called "Ghost of Kiev", which turned out to be just an urban legend about a fearless Ukrainian pilot protecting the skies above Kyiv. Many users of the social network on March 7 shared a photo from a Serbian film that was falsely attributed to the war in Ukraine.
Bosnia and Herzegovina reported a case of exploitation of the Ukrainian conflict for political ends, on March 8.
Commenting on the war, the leader of the right-wing Dveri movement in Serbia and member of Serbia's parliament, Boško Obradović, told Belgrade television that it would be "justified for the Serbian Army to get involved" in Bosnia, "to protect Serbs in [the Bosnian Serb entity] Republika Srpska, if aggression is launched against them".
He said this Serbian military intervention would be "an obligation, both moral and historical and every other". The video went viral, and many media published it on their pages.
Panic in North Macedonia and Romania over energy
The Ukrainian conflict has also triggered energy panics in many countries that rely heavily on gas and raw materials from Russia.
Data from the European Union Agency for the Cooperation of Energy Regulators shows that North Macedonia, Bosnia and Moldova are the most dependent countries in Europe on Russian gas.
North Macedonia, which receives gas from Russia via the TurkStream pipeline through Bulgaria, imports 100 per cent of its national gas from Russia.
This has led to episodes of mass hysteria and panic.

A man drives his motorbike next to the screen with the new prices of petrol and diesel at a petrol station of Lukoil in Skopje, Republic of North Macedonia, 02 March 2022. Photo: EPA-EFE/GEORGI LICOVSKI
On March 3, fake news on social media about shortages prompted thousands of North Macedonians to queue at gas stations. The rumours were refuted by authorities, which said there was no crisis in the supply of oil and oil derivatives.
In Romania, images of Bulgarians queuing up for petrol and buying huge quantities of cooking oil caused a panic over alleged shortages of gas there as well.
First, Romanians started panicking over buying cooking oil, and later, they formed massive lines outside gas stations.
Adrian-Ionuț Chesnoiu, Romania's Ministry of Agriculture and Rural Development, reassured the population, stating: "We have enough cooking oil stored in our warehouses. We have no shortage. There are a lot of oil factories in this country, we aren't dependent on imports."
Cybercrimes and online fraud remain endemic in many environments
Online fraud, scams, data breaches and cybercrime continue to occur frequently in many countries.
Hungary and Croatia remain at the top of the list of countries where such violations occur most frequently, with 37 and 26 cases of computer fraud recorded in our annual report, "Online Intimidation: Controlling the Narrative in the Balkans".

A woman walks in front of Headquarter of Erste Bank in Zagreb, Croatia, 24 January 2017. Photo: EPA/ANTONIO BAT
The digital environment in Serbia saw challenges on digital rights and freedoms in the area of information security. A popular private bank warned its customers and citizens about phishing email fraud. One of the fraudulent emails had "Payment from Russia" written in the subject field.
Another episode involved singer Ana Djuric "Konstrakta", who said her official Instagram and Facebook accounts had been hacked. Having recently won the national competition to represent Serbia at this year's Eurovision, she has become very popular.
On March 8, the National Cybersecurity Institute of Hungary warned that several organisations had received email requests that appeared to be from the European Commission, on the "Situation at the EU's borders with Ukraine", but which contain harmful links and malware file attachments.
The Croatian digital environment was also affected by two different cases of computer fraud, both recorded on March 6.
In the first case, Erste bank, the third largest bank in Croatia, warned its customers about a fake internet page in its name. The bank told users not to input any personal data on the page. Similarly, RBA bank warned of fake SMS messages, which are "trying to discredit the bank and its stability". The bank reported the incident to the Interior Ministry.
In Serbia, North Macedonia and Bosnia, routine digital violations
Threats to independent journalists and free media, political friction driven by a climate of instability, and ethnic tension, are just some of the factors behind routine violations.

Austrian Chancellor Karl Nehammer (C), members of the tripartite Presidency of Bosnia and Herzegovina Sefik Dzaferovic (L) and Milorad Dodik (R) arrive for their meeting, during Nehammer's visits in Sarajevo, Bosnia and Herzegovina, 18 March 2022. Photo: EPA-EFE/FEHIM DEMIR
Miljko Stojanovic, Danas newspaper's correspondent from Zajecar, received threats via Facebook because of an article he wrote about a Ukrainian taking refuge in Serbia. Serbian police found the person suspected of threatening Stojanovic.
On March 11, during an official visit to the UK, North Macedonia's Defence Minister, Slavjanka Petrovska, was targeted by hate speech from users, posting derogatory remarks about her looks on Facebook and Twitter.
In Bosnia, ethnic and political tensions continue to provoke online violations. On March 7, Milorad Dodik, the Serbian member of Bosnia's tripartite presidency and head of the main Bosnian Serb party, the Independent Social Democrats, SNSD, received threats via social media. A video in which a masked man offered a million euros for Dodik's murder was published on the social network TikTok.
Fake allegations also spread on social networks and online media about possible riots at a rally of the right-wing Serbian nationalist Ravna Gora Chetnik movement in Visegrad, eastern Bosnia, on March 13.
Online media claimed riots were to be expected because of the arrival of some people from Bužim. However, several associations from Bužim denied the rumours, saying that no one wanted such incidents in these times.