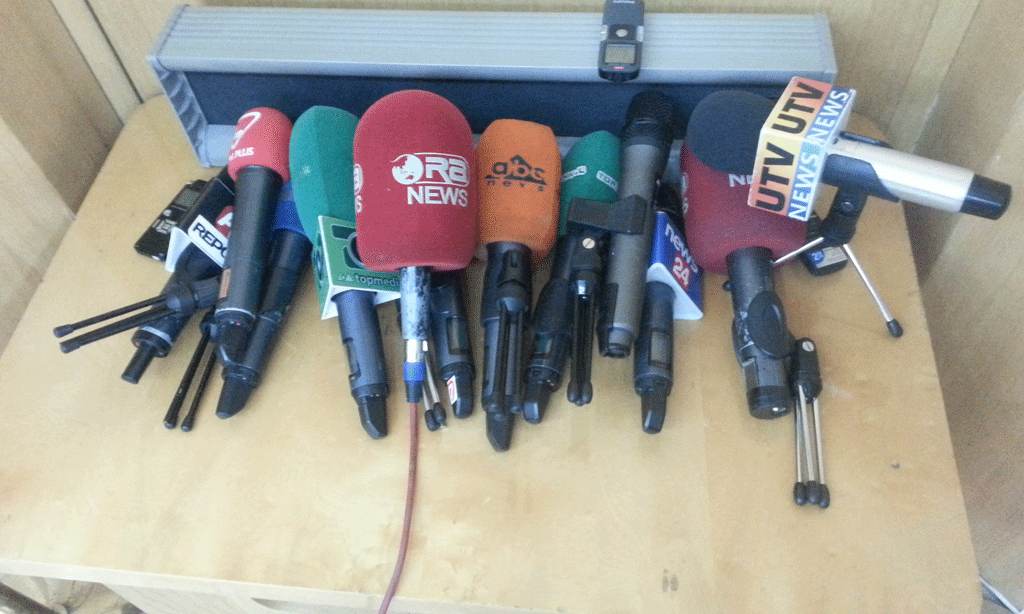 Following Samir Mane's purchase of TV SCAN, Shefqet Kastrati announced this week he too had entered the murky Albanian media market.
Powerful, politically-connected businessman Shefqet Kastrati has entered Albania's crowded media market with the purchase on Monday of Euronews Albania, following in the footsteps of Samir Mane who bought TV SCAN last month.
Balfin Group, 100 per cent owned by Mane, bought TV SCAN in March for 700,000 euros. TV SCAN is a small operator, controlling just 2.9 per cent of the TV advertising market in 2020, according to financial data analysed by BIRN. At the end of that year, TV SCAN had racked up losses of some 470,000 euros.
Mane has business interests in a wide range of sectors, from food and clothing to electricity, minerals, construction, and tourism.
On Monday, Kastrati's Kastrati Group said it had bought 60 per cent of shares in Intermedia Group, which owns Euronews Albania, for an undisclosed sum. It announced plans to expand into Kosovo and North Macedonia.
Euronews Albania was founded in 2019 under a franchise agreement with Euronews, the European news network owned by a Portuguese company linked to the family circle of Hungarian Prime Minister Viktor Orban.
Kastrati has interests in fuel, construction, tourism and insurance, besides owning the concessionary firms operating the highway linking Albania and Kosovo and Tirana International Airport.
Euronews hit the ground running in Albania, reporting revenues of some 214 million leks, roughly 1.8 million euros, in 2020 or some 5.3 per cent of the market. It accumulated some 59 million leks of losses, however, during the first two years of operations, eating into some 60 per cent of the subscribed capital.
The Albanian television market is dominated by Klan and Top Channel, the two main operators with combined revenues accounting for some 63 per cent of the total market turnover.
The market, however, is far from transparent.
On Monday, the US Treasury Department sanctioned Ylli Ndroqi, a media owner in Albania, for using media outlets formerly under his control to "extort and blackmail Albanian citizens through demands for money and advertising purchases in exchange for withholding publication of negative media stories."
Earlier this month, an administrative row within Top Channel, the country's leading operator, caused a war of words between the management and the recently fired director of a major show, with each accusing the other of blackmail and corruption.