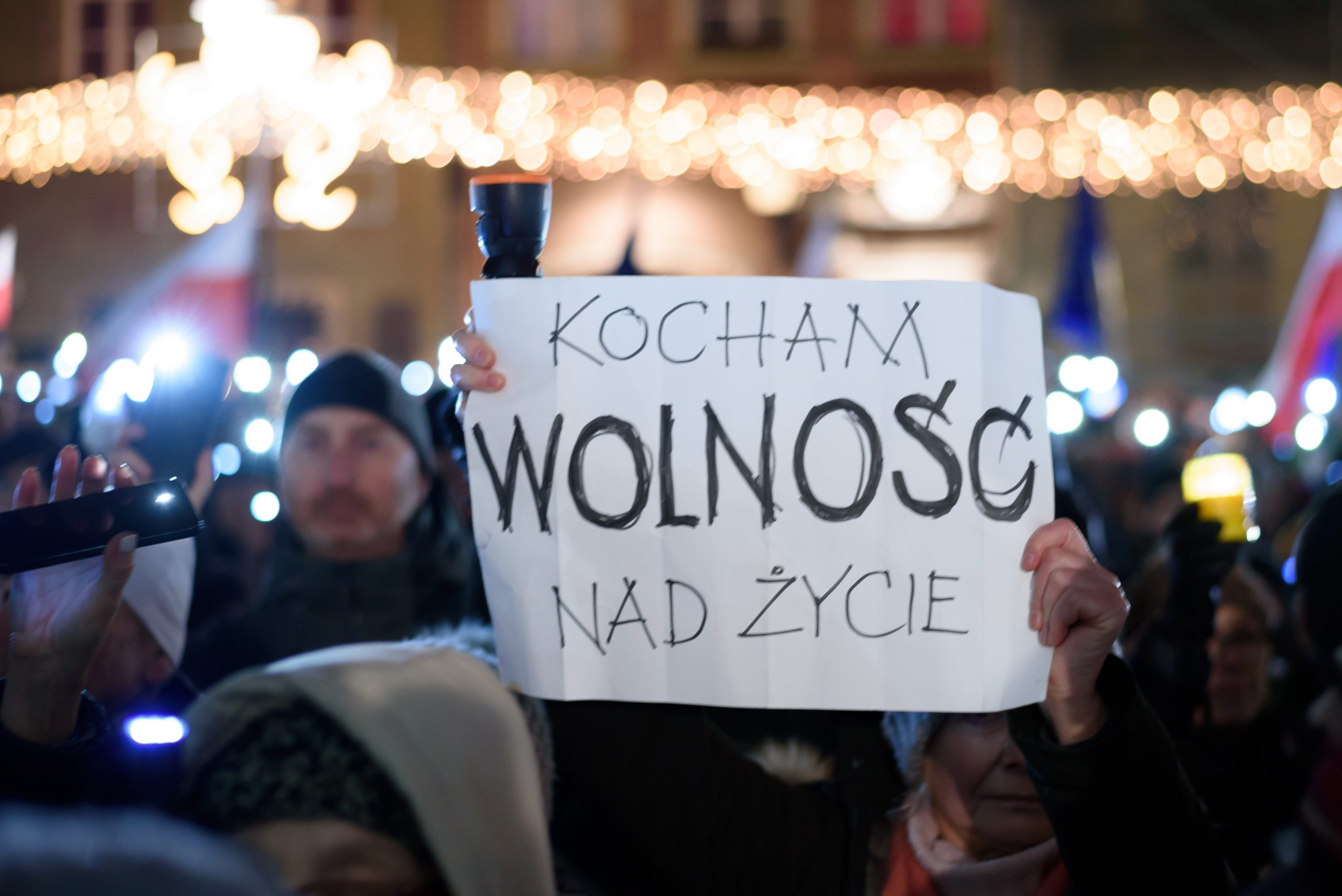 A draft law published on Wednesday could mean the end of Poland's most important private TV station, which would be a blow to the independent media generally.
A draft law published at 9pm on Wednesday would make it impossible for the Polish national broadcasting council, KRRiT, to renew the licence of TVN24, the most important private news channel in the country. Its licence expires in August. It would also impact the future of TVN as a whole.
According to the proposed text, the governing PiS party plans to modify the law on radio and television to prevent media companies whose owners are based outside the European Economic Area – the European Union plus Iceland, Liechtenstein and Norway – from getting licences.
The formal owner of TVN, which includes TVN24, the all-news channel, is Polish Television Holding BV, registered in the Netherlands, which in its turn is owned by the US media company Discovery, Inc.
The government claims the modifications are necessary to fight "hybrid activities by third states," but most independent observers see them as a direct attack on TVN, whose news channels have published investigations on and critical coverage of the PiS government.
In a statement on Tuesday, the TVN management said its ownership structure was "compatible with the law on radio and television, which is confirmed by independent expert analyses conducted by well-known legal experts".
Since PiS took over the state television TVP, including its all-news channel TVP Info, it has turned into a propaganda machine for the governing party.
According to research by Havas Media Group, TVN24 had higher ratings than TVP Info during 2020.
After taking over state media and depriving independent media of state advertising during its first mandate, PiS is focusing now on weakening critically inclined private media.
In December last year, the state energy company PKN Orlen, run by a PiS ally, announced it was taking over Polska Press, the owner of much of Poland's regional and local media. Purges in newsrooms owned by Orlen have followed.
In February, IPI, a Vienna-based NGO that monitors media freedom, published a report that detailed how PiS was step by step destroying independent media in Poland.
"This policy of death by a thousand cuts means that on their own, these measures have been scattered enough to avoid further battles with Brussels over the rule of law," Jamie Wiseman, an advocacy officer at IPI, told BIRN at the time.
"Taken together, they amount to a concerted campaign of administrative pressure aimed at destabilising critical media businesses and a direct attack on press freedom," he said.
The draft law stands a good chance of being passed by the parliament, even if one party in the governing coalition, Agreement, led by Jaroslaw Gowin, might not support it. PiS might count on the extra votes from the far-right Confederation and from the maverick Kukiz'15 group.