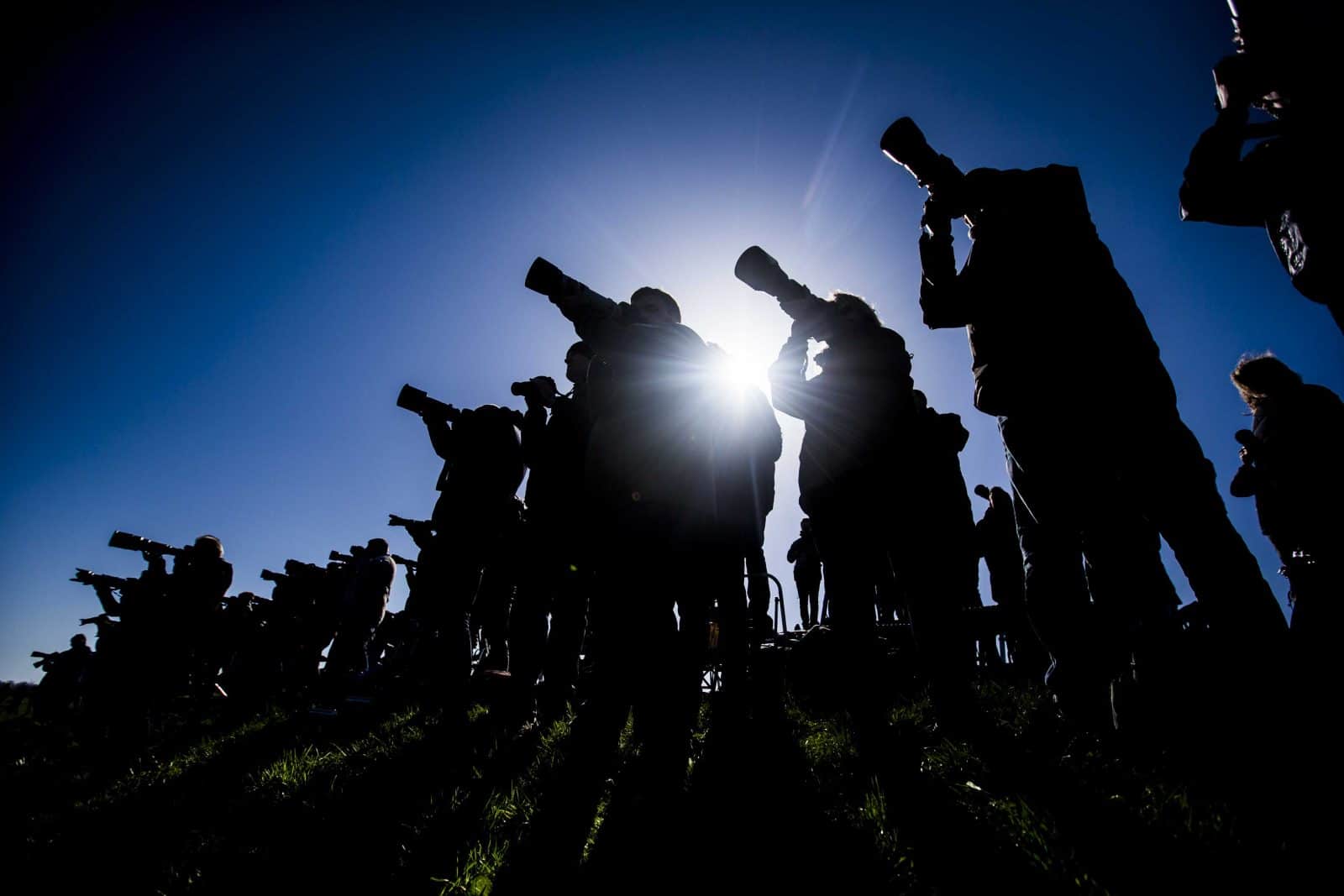 Journalist Dimitar Stoyanov of the Bivol investigative website was verbally and physically intimidated by a private security guard while trying to speak to a controversial Bulgarian lawyer in Germany.
The media freedom arm of the Organisation for Security and Cooperation in Europe, OSCE, said on Tuesday that it is concerned by the "verbal and physical intimidation" of Bulgarian investigative journalist Dimitar Stoyanov of Bivol.bg when he tried to approach a lawyer for an interview the previous day.
"Journalists must be free to pursue their job without fear or abuse," said a message posted on the OSCE media freedom Twitter account.
Concerned by verbal and physical intimidation of #Bulgaria investigative journalist Dimitar Stoyanov @BivolBg while trying to do an interview on the «Yanevagate». Journalists must be free to pursue their job without fear or abuse.

— OSCE media freedom (@OSCE_RFoM) April 2, 2019
Stoyanov posted a video on Monday showing him being pushed and threatened by a private security guard while trying to approach Bulgarian lawyer Momchil Mondeshki during what appears to be a convention in Hanover in Germany.
Lawyer Mondeshki was a key figure in the so-called 'Yanevagate' scandal in 2015, which erupted after a series of leaked audio recordings published by Bivol.ge revealed alleged influence-peddling within the higher ranks of the Bulgarian judiciary.
In the recordings, a voice identified as Mondeshki talks to former Supreme Court of Cassation president Vladimira Yaneva about her covering-up sensitive documents. They also discuss the influence that high-ranking politicians have on the judiciary.
The Bulgarian prosecution did not charge any high-ranking politician or magistrate implicated in wrongdoing by the recordings as the tapes were deemed to have been manipulated.
Monday's incident was not the first time that Bivol's journalists have faced intimidation.
In September 2018, Stoyanov was apprehended by Bulgarian police alongside Attila Biro from the Romanian investigative platform Rise Project. The two journalists were taken into custody by local police near Pernik, south of Sofia, causing an outcry in both their home countries, as well as abroad.
They were arrested as they tried to film the subjects of their investigation burning documents related to the misuse of EU funds by consultancies and companies connected to the Bulgarian GP Group, a construction firm.
The international media watchdog Reporters Without Borders said in a 2018 report that investigative journalism still faces serious obstacles in Bulgaria.