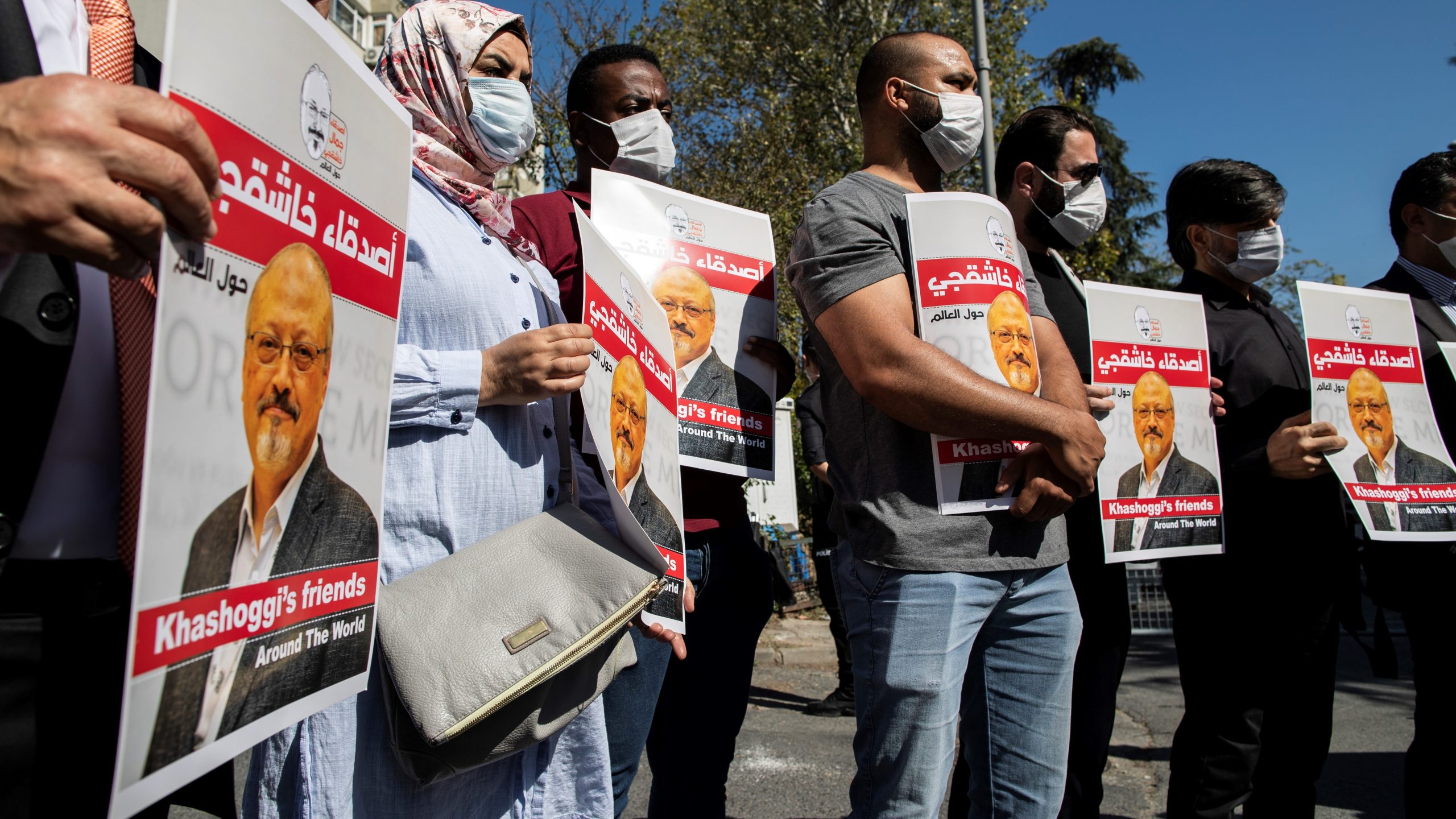 After an appeal against the decision to hand the Jamal Khashoggi assassination case over to Saudi Arabia was rejected, Turkey's main opposition leader accused President Erdogan of putting a price on the country's honour.
Turkey's main opposition leader, Kemal Kilicdaroglu, has condemned a Turkish court ruling approved by the Turkish Justice Ministry which handed the Jamal Khashoggi murder case over to Saudi Arabia.
Khashoggi was murdered by Saudi agents inside the Saudi consulate in Istanbul in 2018 when he visited the consulate to arrange his marriage papers.
Kilicdaroglu accused Turkish President Recep Tayyip Erdogan of putting "a price on our honour".
"No matter what you believe, you cannot put a price on Jamal Khashoggi, who was the victim of a terrible murder on your land," Kilicdaroglu, the president of social-democratic Republican People's Party, CHP said in a video message on Twitter late Wednesday.
Kilicdaroglu said the decision was immoral.
"Morality is the state's foundation. Those who buried Turkey's honour in the Saudi Embassy's garden shook the foundation of the state," he added.
On Wednesday, the appeal against the decision to transfer the case, brought by Khashoggi's fiancée Hatice Cengiz, was rejected by Ankara's 14th Administrative Court.
"The Republic of Turkey cannot give up its sovereign rights in such a way," Gokmen Baspinar, a lawyer for Cengiz, had urged in the appeal.
According to the T24 website, which has seen court documents, Turkey handed over the Khashoggi case to Saudi Arabia out of "international courtesy".
The decision came at a time when Turkey wants to repair relations with Saudi Arabia. Erdogan will visit Saudi Arabia during Eid-Al-Fitr on May 2.
According to some observers, Saudi Arabia's precondition for this improvement in ties was the transfer of the Khashoggi case.
With the Turkish Justice Ministry's approval, a court in Istanbul on April 7 ruled that the case should be transferred to Saudi Arabia.
In 2019, a Saudi court sentenced five men to death and three others to various prison terms for Khashoggi's murder but the death sentences were later changed to prison terms after Khashoggi's son pardoned his father's murderers.
Since the murder and an international outcry, Saudi authorities have claimed that Khashoggi was killed by a rogue execution team without the knowledge of top Saudi officials – a claim dismissed by experts and human rights organisations.
Turkey's decision to send the case to Saudi Arabia shocked human rights defenders who said this would end all hope of justice.