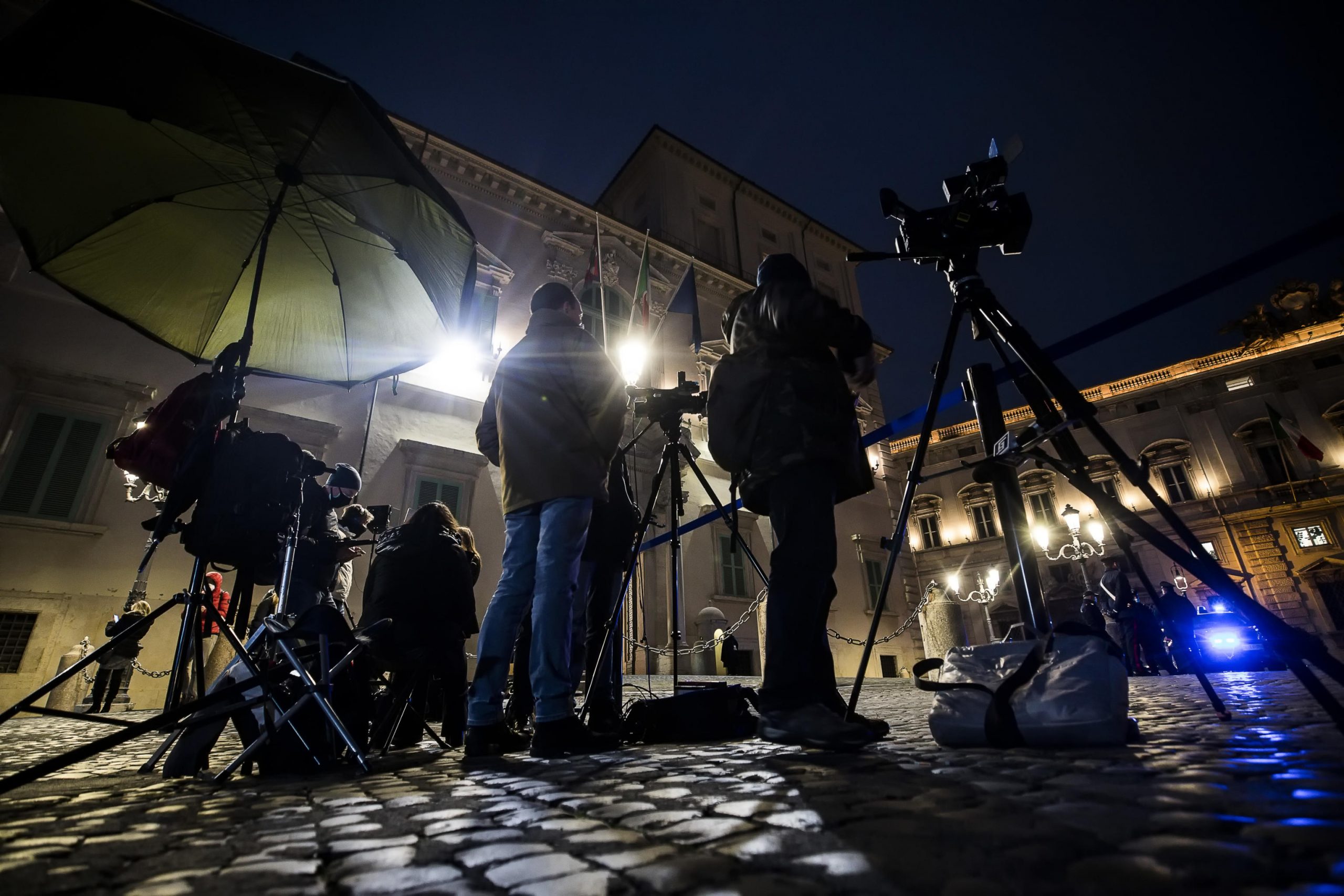 Media representatives and legal experts from the region told an online BIRN debate on Wednesday that effective online media regulation requires stronger self-regulation rather than government bodies controlling their work.
State regulation of the media should be limited, with self-regulation strengthened and prioritized, journalists and media experts from the region told the third and final online public debate on online media regulation held by BIRN on Wednesday.
Panelists representing different prominent media in the region as well as legal experts focused on potential solutions for self-regulation and regulation of online media, considering the growing pressures that media in the region face, such as speed, clicks and disinformation.
The panelists agreed that the government should not have mechanisms to interfere in the media content but should provide regulations to ensure a better environment for journalists to work in.
Authorities should also strengthen the rule of law in terms of copyright and censorship of hate speech, pornography, and ethical violations, they said.
Flutura Kusari, legal advisor at the European Centre for Press and Media Freedom, said Kosovo has a good self-regulatory non-governmental body, the Press Council, which consists of around 30 local media representatives, all holding one another accountable.
However, self-regulation is limited due to the lack of rule of law all over the region, Kusari explained.
Geri Emiri, editor at the Albanian media outlet Amfora, explained that most of the media in Albania have self-regulatory mechanisms whereby anyone can complain of abuses.
"It is not enough if the will to self-regulate, after a complaint by a citizen, does not exist," Emiri said, explaining the difficulties media in Albania face from the government trying to create legal methods that he said lead to "censorship".
Emiri was referring to legislation proposed by Socialist Prime Minister Edi Rama as an "anti-defamation package", which aimed to create an administrative body with powers to order media to take down news reports that "infringe the dignity of individuals", under the threat of heavy fines. Critics said the law could have a chilling effect on media freedom due to its broad terms.
Goran Mihajlovski, editor-in-chief at the Macedonian media outlet Sakam da kazam, agreed that government bodies would not be right for media regulation "due to changes in government and [because] the body would politically be appointed and would open doors to more political influence and pressure on the media".
Jelena Vasic, project manager at KRIK, Serbia, said professional media can assist in regulating the media enviroment in the region and in curbing fake news by "debunking" and fact-checking news that is already published.
Vasic said he was aware that debunked fake news often does not reach all of the audience that the fake news has already reached, but added that, "even if half of the people who read the fake news are now faced with the facts, a good change has been made".
Alen Altoka, head of digital media at Oslobodjenje, Bosnia, said one of the main problems behind the increase in fake news in the region is profit-based media organisdations, suggesting that Google should not allow ads for fake news portals as one solution.

BIRN engages in fact checking and debunking fake news, as well as other digital rights violations in the region via its Investigation Resource Desk platform, BIRD, monitoring tool.
BIRN held its first online public debate within the Media for All project, funded by the UK government, in September 2020, followed by another debate on the topic in late December.