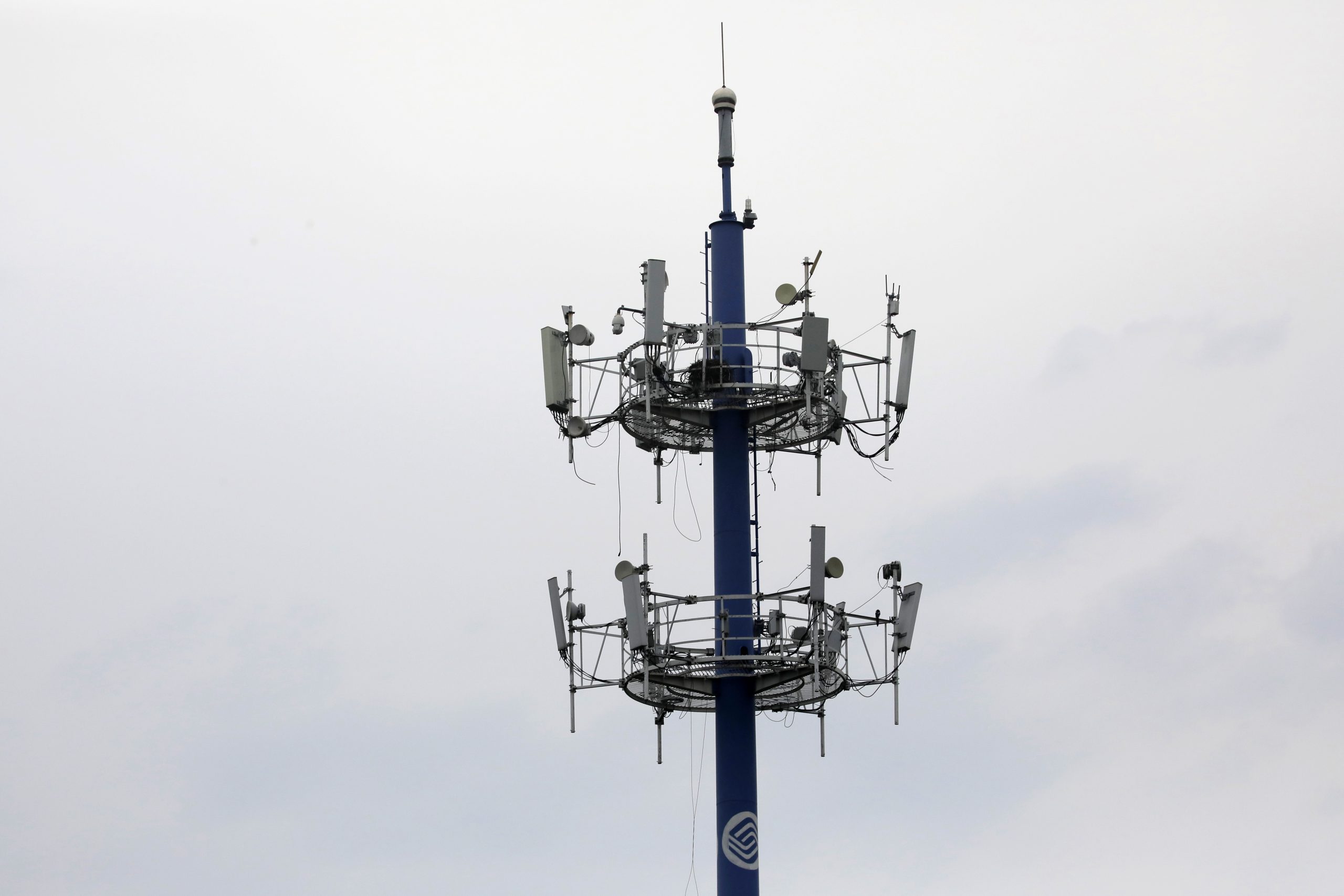 From the rise of smart industries to modern infrastructure projects, businesses and governments in the region stand to benefit big from 5G tech.
To Matjaz Bericic, chief technology officer at Telekom Slovenije, 5G is "not the destination, it is the journey".
If that's the case, the countries of the Balkans are at very different stages of that journey, but for all of them the potential benefits of the next cellular standard are vast, experts say.
"An early strategy on 5G deployment and frequency licencing could be a great opportunity for the region, as it can be seen as part of the advanced infrastructure that can attract investments from, for example, industrial production companies or multimedia production companies," Petar Popovski, professor of wireless connectivity at Denmark's Aalborg University, told BIRN.
"Reliable connectivity infrastructure becomes a must-have commodity, such as electricity or water," he said.
In the Balkans, Slovenia is ahead of the rest, with Telekom, the country's leading provider of ICT services, having already launched the first 5G mobile network in July this year. Slovenia is now one of 18 of the European Union's 27 members with a 5G commercial network.
Bericic said the road to launch was long and complex, requiring advanced network technology and testing of the whole network chain – antennae systems, base stations, transfer systems, aggregation and core networks, services and terminal equipment. But the benefits are huge, he said.
"This evolutionarily upgrade allows users to achieve higher data transfer speeds than on the LTE/4G, while the full potential of 5G technology will become available after additional frequency bands are awarded," Bericic told BIRN.
Various stages of rollout

Illustration. Photo: Unspash/James Yarema
Wireless connectivity experts say the Balkan region stands to benefit most from the reliable connectivity, infrastructure and services that 5G technology offers.
"The most important feature of 5G is that it is a flexible connectivity platform, capable to offer wide range of connections, from high-speed video streaming to low-latency tactile interactions with robots," said Popovski.
At the end of November, Austrian mobile operator A1 launched a 5G network covering central areas, residential districts and business locations in the Bulgarian capital, Sofia. In Croatia, A1 expects to make 5G available this month to more than 70 towns and cities.
Elsewhere in the region, Serbian mobile operator Telenor last year rolled out the first 5G base station in the country, in the Science Technology Park in the capital, Belgrade, and making it available for use by local and foreign companies, startups and students of technical faculties.
In North Macedonia, the Agency of Electronic Communications, AEK, expects to announce a tender for the allocation of radio frequencies for the introduction of 5G by the end of this year or the beginning of next, said AEK adviser Igor Bojadjiev.
"At the moment, from a technical and from a legal point of view, Macedonia has provided all the necessary conditions for starting the implementation of 5G," Bojadjiev told BIRN.
North Macedonia is counting on 5G to aid the country's economic development and the development of a national wireless ecosystem.
"The future economic and social development of Macedonia will largely depend on the development of new wireless technologies and digitalisation in all social spheres," Bojadjiev said.
Vladimir Atanasovski, Vice Dean for Finance at the Faculty of Electrical Engineering and Information Technologies in the capital, Skopje, said the early adoption of 5G "may provide a crucial advantage for Macedonia companies, making them more competitive on the international market."
"5G can drive the economic development of a country by supporting both traditional manufacturers (that will embrace the technologies made practically usable by 5G) and novel and innovative companies that come up with products and solutions in the areas of data gathering, data analysis, associated artificial intelligence and machine learning concepts etc," Atanasovski told BIRN.
Businesses already reaping the benefits

A 5G logo. Photo: EPA-EFE/WILL OLIVER+
Across Europe, businesses and industries are already starting to reap the benefits of 5G networks.
The technology's impact can be seen in industries ranging from smart production to agriculture, transport and energy. Some countries are taking 5G usage to the next level.
"For example, Germany started very early to licence frequencies for private 5G networks," said Popovski, of Aalborg University.
"Those frequencies can be owned within a restricted area (for example, a factory) and the owner can control interference to offer predictable link performance, which is not the case with the technologies using unlicensed access, such as Wifi."
In Central Europe, Czech-based 2N Telekomunikace, which specialises in the development and manufacturing of communication solutions, is already working on projects which include the use of 5G.
"5G will be a game-changer in terms of unlocking the potential of the IoT and making smart cities a reality," CEO Michal Kratochvil told BIRN.
"It will offer great opportunities for almost every industry. We at 2N are particularly excited about it because our IP access control products are already part of the smart city solution and are a natural fit into the 5G ecosystem."
'In the pandemic period'

A woman wears a protective face mask in Zagreb, Croatia, 2020. Photo: EPA-EFE/ANTONIO BAT+
Some companies also expect 5G technology to have a big impact on transport and infrastructure.
For example, Rail Baltica, an international railway project spanning the Baltic states, is considering 5G technology for projects such as strengthening railway security, together with the use of drone technology.
Earlier this year, Latvian mobile operator LMT successfully completed the first ever cross-border drone flight conducted entirely over the mobile network. 5G offers even greater potential.
"If there's sufficient coverage in the air, the mobile network can ensure uninterrupted connectivity throughout the entirety of its flight, which significantly improves safety," said LMT Vice President Ingmars Pukis. "LMT's strong network coverage makes drone flight and other 5G use case testing a possibility."
Such developments offer hope for up-and-coming industries in the Balkans.
"5G also supports efficient simultaneous connections of a large number of devices, which will facilitate the development of smart industry, smart cities and communities and, through the option of network slicing, provide continued digitalisation of the economy and the introduction of numerous virtual dedicated (campus) networks," said Bericic, of Telekom Slovenije.
The introduction of these "campus" networks would mean that a single physical infrastructure can host several virtual dedicated networks for various business verticals, such as energy supply, transportation, logistics, manufacturing, smart cities, healthcare, protection and rescue…
"We can hardly imagine living without the proper support of high capacity mobile services at every step, especially also now in pandemic period," Bericic told BIRN. "Same goes for communication through different apps, unlimited access to information, social networks or the option of remote learning or remote work."