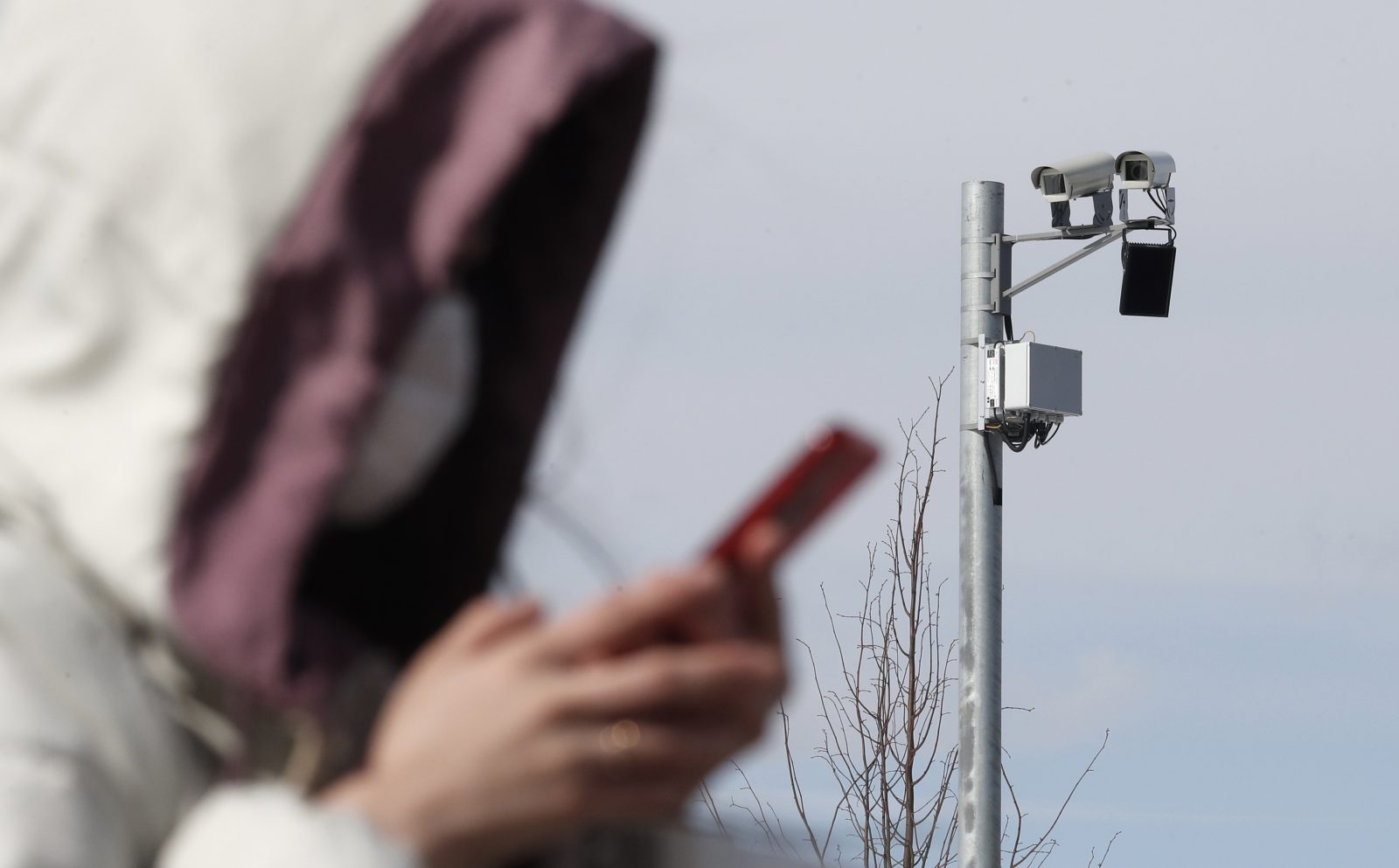 Authorities in the Balkan country say they will use "all tools and possibilities" to fight the spread of the novel coronavirus.
North Macedonia has become the first country in the Western Balkans to launch a contact-tracing app to tackle the spread of COVID-19, with the government at pains to stress user data will be protected.
StopKorona! went live on April 13 as a Bluetooth-based smartphone app that warns users if they have come into contact with someone who has tested positive for the novel coronavirus, based on the distance between their mobile devices.
The app, downloaded more than 5,000 times on its first day, was developed and donated to the Macedonian authorities by Skopje-based software company Nextsense.
States are increasingly looking at digital solutions to control the spread of COVID-19 as they move to open up their economies while limiting the burden on their health services. The European Union and data protection campaigners, however, have voiced concern over the threat such technology poses to individual privacy.
Presenting the app, Health Minister Venko Filipce said North Macedonia was looking to use "all tools and possibilities" to combat a disease that, as of April 15, had killed 44 people.
Information Society Minister Damjan Manchevski said all data would be securely stored.
"This data is recorded on a secure server of the Ministry of Health," Manchevski said at the launch. "And no other user has access to mobile numbers, nor is there any data stored about the owner of the number."
If a person tests positive for COVID-19, they can "voluntarily" submit their data to the Ministry of Health, Manchevski said, enabling the app to warn other users if they come into contact with that person.
Data privacy concerns linger

Macedonian Minister of Health Venko Filipce accompanied by Prime Minister Oliver Spasovski in Skopje, Republic of North Macedonia, 2020. Photo: EPA-EFE/NAKE BATEV
China, Singapore, Israel and Russia are among a number of countries that have developed their own coronavirus mobile tracking apps, mainly using Bluetooth, GPS, cellular location tracking and QR codes. The Chinese government app colour codes citizens according to risk level.
The technology, however, has set alarm bells ringing among data protection campaigners and rights organisations concerned about the threat posed by mass surveillance and loosening of data protection laws.
Nextsense director Vasko Kronevski, however, said his firm's StopKorona! app adhered to all legal requirements.
"This is a mobile app made by following best practices around the world in dealing with the coronavirus," he said. "It guarantees the complete protection of users' privacy."
"The success will depend on the mass use of the application. It is important to emphasise that we used global experiences from different countries."
One of those examples is Singapore's TraceTogether app, which helped the Asian country successfully contain the COVID-19 outbreak within its borders while, unlike most countries, keeping businesses and schools open.
According to data privacy experts, the decentralized design of North Macedonia's app guarantees that data will only be stored on those devices that run it, unless they voluntarily submit it to the ministry.
"The key part is that the citizen maintains full control over their data until the moment they decide to send it to the Ministry after being diagnosed," said Danilo Krivokapic, director of the Serbia-based digital rights watchdog SHARE Foundation.
"Additionally, all data stored on the phone is being deleted after 14 days," he told BIRN. "In that context, the app is in line with the legislation that covers Data Protection."
Krivokapic stressed that once data is shared with the authorities, the Ministry and all data users are obliged to respect the legal framework regarding privacy and data protection.
EU countries warming up to digital solutions

People wearing face masks in Skopje, Republic of North Macedonia, 2020. Photo: EPA-EFE/GEORGI LICOVSKI
France and Germany are reported to be working on similar contact-tracing apps, while Poland has made the biggest progress within the EU.
Polish authorities have already launched a smartphone app for those in quarantine and are now working on another, similar to StopKorona!
The first app was mandatory for people in quarantine, meaning that they had to upload selfies so the authorities could track their exact location.
According to Krzysztof Izdebski, policy director at ePanstwo Foundation, a Poland-based NGO that promotes transparency and open data, the coronavirus pandemic has already posed significant threats to privacy, with governments deploying technologies primarily created for the surveillance of their citizens.
With the second app, the Bluetooth-based ProteGO, authorities have published the app's source code online, to get feedback and opinions from IT experts before implementing it.
So ProteGO, said Izdebski, is an example of an app that is trying to meet privacy requirements.
"The data is stored on personal devices for up to two weeks, and only if the user is sick and agrees to share data with respective authorities, they are being sent to the server – without information on the location," Izdebski told BIRN.
And while digital solutions such as these could become a game-changer in containing the outbreak, experts note that success still depends on how many people are willing to use them.
"For the technical solution to have some results, a substantial number of citizens need to run the apps and to decide to share their data in case they are diagnosed," said SHARE Foundation's Krivokapic. "This way, the app can serve its purpose."