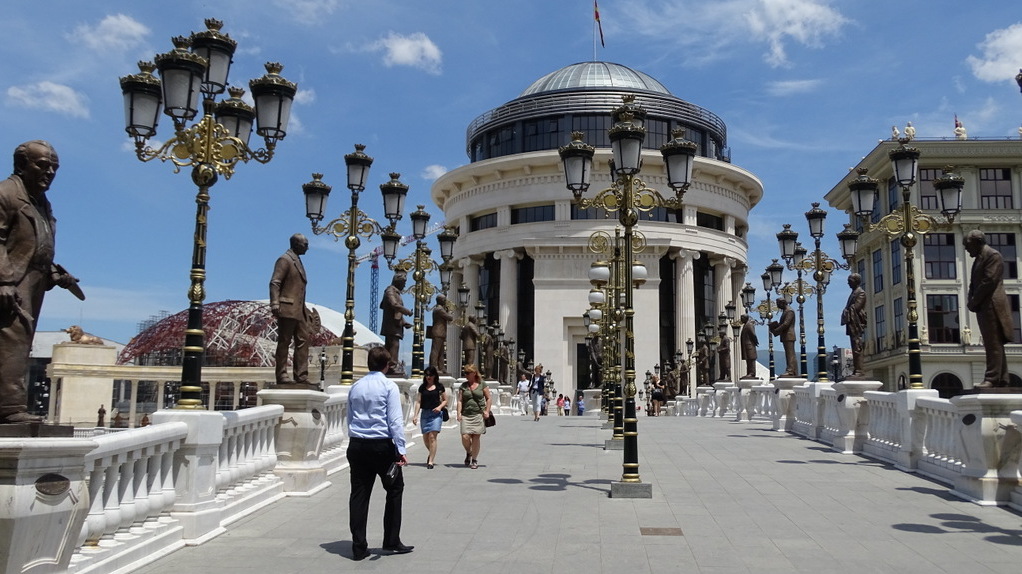 North Macedonia's main media union has voiced concern after the prosecution filed charges against the owner and editor of a news portal, Ljupcho Zlatev, for revealing classified secret police documents.
Media unions and watchdogs in North Macedonia have said they want to look into why a news portal editor has been charged with revealing official secrets.
The owner and editor-in-chief of Ekonomski Lider news portal, Ljupcho Zlatev, is accused of publishing two articles in July in which he has revealed classified documents from the former Directorate for Security and Counterintelligence, UBK, which was recently been transformed into Agency for National Security, ANB, and which he obtained illegally. He faces up to five years in prison if found guilty.
The two texts, published on July 9 and July 12, refer to a former employee of the now-defunct UBK who did not pass the security checks needed to transfer into the newly formed ANB.
Allegedly, this was because his father had participated in street protests against the change of the country's name, which parliament had approved in early 2019, as part of a historic agreement with Greece.
"In both texts, the accused made available to the public copies of UBK documents – acts from operational checks on a person – which are listed as classified info," the prosecution in Skopje said on Thursday.
The ANB was formed in 2019 under a law supported by both the government and opposition to replace the notorious secret police, the UBK, which was at the centre of an illegal wiretapping scandal in 2015.
To strengthen oversight over its work, the ANB no longer operates as part of the Interior Ministry but as an independent government body. It also no longer has police powers or is in charge of the technical process of surveillance, which was given to a separate agency.
But, as most of its employees come from the old UBK, a selection or vetting process was introduced to ensure that old corrupt para-intelligence structures did not get through.
Zlatev, who was seen as part of the PR machinery of former PM Nikola Gruevski and often perceived as a propagandist rather than a journalist, defended his action on social networks, saying that he had acted in the public interest.
Over the past two years, seven complaints of unethical and unprofessional conduct have been filed against Zlatev to the Journalistic Council of Ethics, a self-regulation body.
"I published [the texts] because after one father attended the protests against the change of name [to the country], his son lost his security certificate and the chance to work in the ANB," he wrote.
"This UBK construct is a classic blow to citizens' political freedoms and big public interests, so that is why I published the documents that a whistle-blower gave me.
"If I got similar documents now, I would also publish them without thinking twice!!! I could repeat the act because freedom and democracy are more important to me than any legal provision," Zlatev added.
The country's oldest and biggest media union, the Association of Journalists of Macedonia, ZNM, said it would look into the case and demand answers from the prosecution.
"We don't know all the details of the case and analysis needs to be done. But every time a case is opened by the prosecution in the domain of freedom of expression and the right to inform, it can be problematic," ZNM head Mladen Cadikovski told 360 Degrees news portal on Thursday.
"The public interest can be stronger than the law if publication reveals the misuse of certain institutions. We are demanding a meeting with [chief] prosecutor [Ljubomir] Joveski on several topics, and this will be one of the issues that we wish to discuss," Cadikovski added.