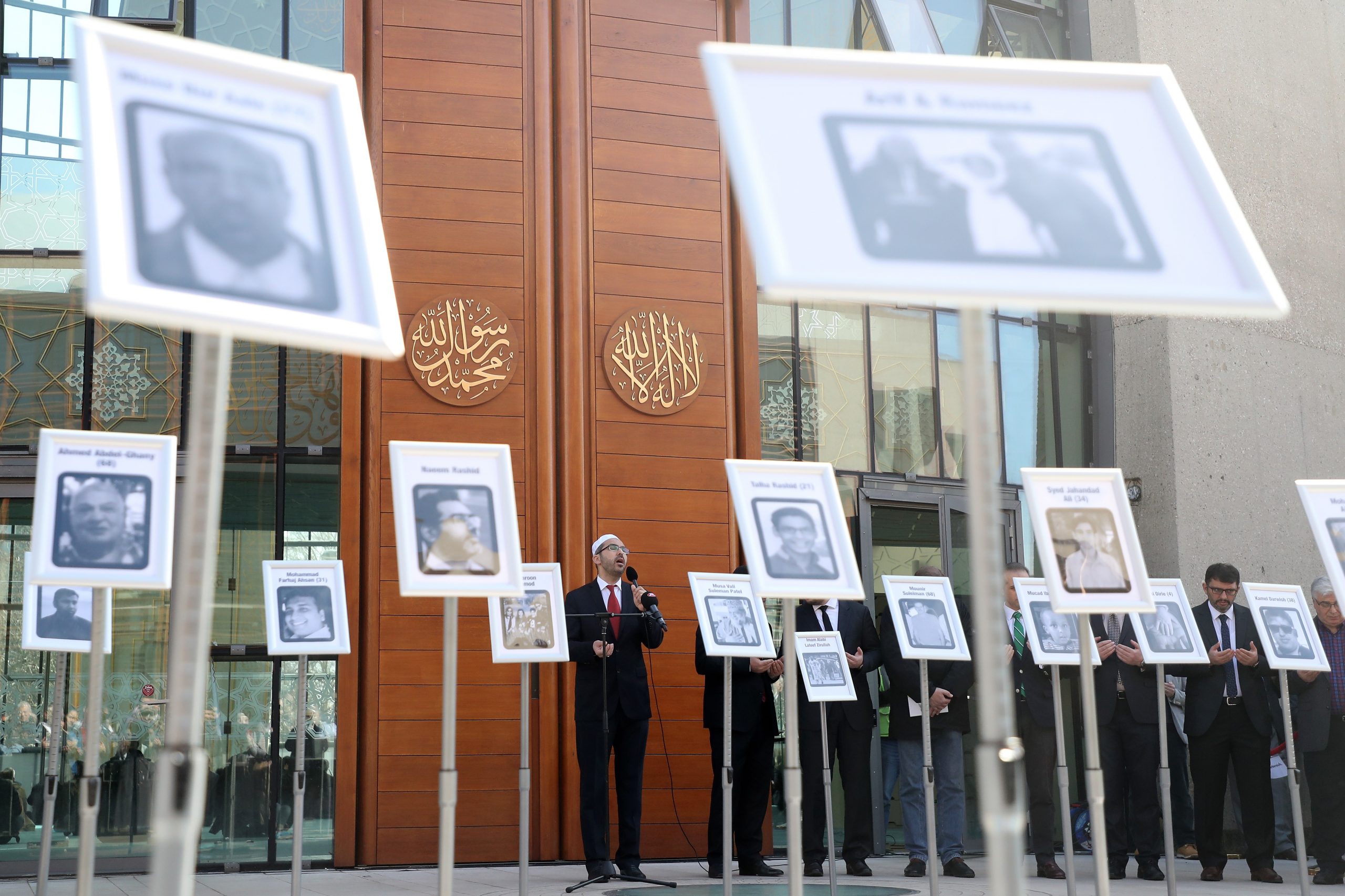 Research into harmful content on the internet says net searches for far-right Serbian nationalist slogans spiked ahead of the 25th anniversary of the Srebrenica genocide.
A company that specializes in analyzing harmful content on the internet has told BIRN that two terms favoured by hard-line Serbian nationalists – "Serbia Strong" and "Remove Kebab" – were searched for more than 4,000 times in Bosnia and Herzegovina over five months in 2020.
"Karadzic, lead your Serbs" is the opening line of a song which normally appears when searches are done for "Serbia Strong" or "Remove Kebab" on the internet. 
The former Bosnian Serb leader in the 1992-5 war in Bosnia was sentenced for life in 2019 for the crimes of genocide, war crimes and crimes against humanity.
Significantly, the song lauding Karadzic was played on a video recording the attack on a mosque in Christchurch, New Zealand, on March 15, 2019, when 51 people were killed and more than 20 injured.  
It was allegedly recorded in 1995 but only published in 2006. Researchers describe the song as "an anti-Muslim hymn" that calls on the former Bosnian Serb chief to lead "his Serbs" against both "Ustashas" – referencing Croats, and "Turks" – a pejorative Serbian term for Bosniaks, or Bosnian Muslims.  
Moonshot analyst Liam Monsell told BIRN that searches for "Serbia Strong" and "Remove Kebab" "significantly increased over the 25th anniversary of various crimes against Bosnian Muslims during the 1990s war". 
"Searches increased substantially just a few days after the 25th anniversary of the Tuzla massacre of May 25, 1995, which also coincides with festival Eid al-Fitr, when Muslims celebrate the end of Ramadan," Monsell noted.
He added that the highest level of searches was recorded on June 2, but that sporadic leaps in searches also appeared during the marking of other wartime crimes in Bosnia.  
Besides these two keywords, people in Bosnia also searched for the term "Za dom spremni", or Ready for the Homeland, a World War II-era Croatian fascist slogan, "Kebab Remover", an alternative construction to "Remove Kebab", as well as for "antimigrant.ba", an anti-immigrant portal. They were searched for 517 times over the course of the same five months. 

Former Bosnian Serb leader Radovan Karadzic in court in The Hague in 2018. Photo: EPA-EFE/YVES HERMAN/POOL.
Monsell said the popularity of the Karadzic song and searches done in English from Bosnia indicate that a "Western discourse of 'white nationalists' sometimes spreads back into the region," and that specific local extremist dialogues are increasingly drawing on international symbolism.  
Data obtained by Moonshot suggest that over the period in which the targeting was deployed, just under half the searches came from the Serb-led entity in Bosnia, Republika Srpska. According to Moonshot, the highest number of searches per 100,000 inhabitants was registered in the northern Brcko District. 
Sead Turcalo, Dean of the Faculty of Political Sciences in Sarajevo, said the searches focus on themes around which key far-right groups' narratives focus.  
"A continuous denial of genocide and glorification of war criminals reflect on right-wing circles throughout Europe," he said, adding that this was evident not only in the terrorist attack on Muslims in New Zealand, but in the previous case of Norwegian far-right terrorist Anders Breivik who shot dead 69 young leftists in 2011 and killed another eight in a bomb attack.  
"The aspect of interconnectedness of genocide denial and influence on the growth of the radical right, not only in the region, but in Europe as well, is still insufficiently researched, but is coming into the focus of researchers more and more," Turcalo said. 
"Their narrative is based on Islamophobic and anti-migrant content, accompanied by glorification of fascist groups and puppet states from World War Two," Turcalo said, adding that, besides that, they also try to present Bosnia as a safe haven for radical extremists.