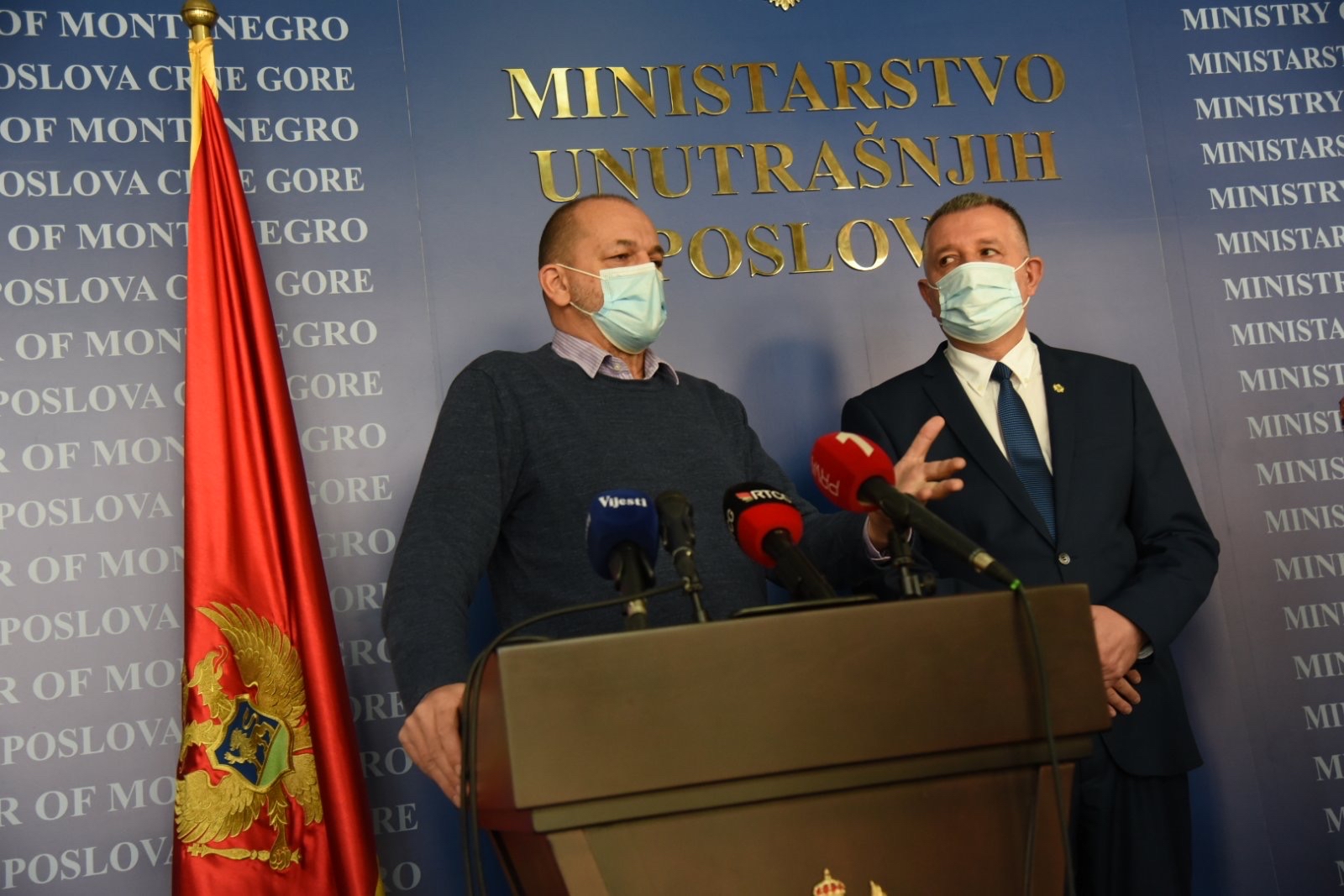 Authorities say they are open to the idea of stopping attacks on journalists by giving them the same status as officials – as the penalties for attacking officials are tougher, and may make perpetrators think twice
Montenegro's Interior Ministry on Wednesday called for stricter penalties for attacks on journalists, promising to consider granting them the same status as state officials. Interior Ministry Secretary Zoran Miljanic said authorities would meanwhile investigate the motives behind the recent attack on the weekly Monitor's editor-in-chief, Esad Kocan.
"The motive for the attack will be determined, but penalties for attacking journalists must also be stricter. The ministry will consider all possibilities about whether journalists should get the status of officials," Miljanic told a press conference after a session of the Commission for Monitoring Violence against Media.
Kocan was attacked on March 28 in front of his house when Dragutin Sukovic, from Podgorica, first verbally insulted him and then tried to use force. Sukovic has been detained on suspicion of endangering security, while police reported that he has been arrested several times since 2010 for attempted murder, drug dealing, domestic violence and assault on police officers.
Commission head Mihailo Jovovic urged the ministry to resolve the motive of this attack, "whether someone attacked Kocan as a journalist, someone sent him [the attacker] there, or it was an attack by an incurable man. If it is revealed that someone sent him, it would be the first time that the preparator of an attack on a journalist was discovered," he told the press conference.
On March 29, civic activists, media organisations and political parties called again on the authorities to protect the safety of journalists and saying they should be given the status of officials. The Ministry of Public Administration, Digital Society and Media announced a consultation on this idea.
"It [official status] should be granted … to introduce a stricter sanctions policy, which will have a deterrent effect," the Southeast European Media Association said in a press release.
Under the criminal code, endangering someone's security incurs a potential fine or a one-year prison sentence. But endangering the security of officials carries a prison sentence of up to three years.      

On March 20, television Vijesti journalist Sead Sadikovic was threatened and then assaulted by a group of five or six people carrying Montenegrin flags during a so-called patriotic rally in the town of Bijelo Polje.
Police detained Nermin Omerovic and Edin Dizdarevic for the attack, while authorities condemned it, stating that "violence is not a sign of recognition of a European and cultural Montenegro".
In its 2020 progress report, the European Commission warned that progress in addressing violence against journalists and media in the country had been limited, adding that the authorities should investigate attacks against journalists as a priority.
"Authorities are expected to demonstrate zero tolerance for threats or attacks against the media, and should refrain from making statements that are not conducive to freedom of expression," the report said.
On March 30, the US State Department's latest human rights report warned that unsolved attacks against journalists remained a significant problem in Montenegro. It said more than two-thirds of the 85 attacks recorded on journalists since 2004 remained unsolved or did not result in sentences.
"Harassment of journalists, including use of physical force, was further reported in the course of 2020. Observers also noted that most of the attacks targeted independent or pro-opposition journalists and media professionals," the report said.